Taiwan's Cabinet inaugurates Anti-Fraud Office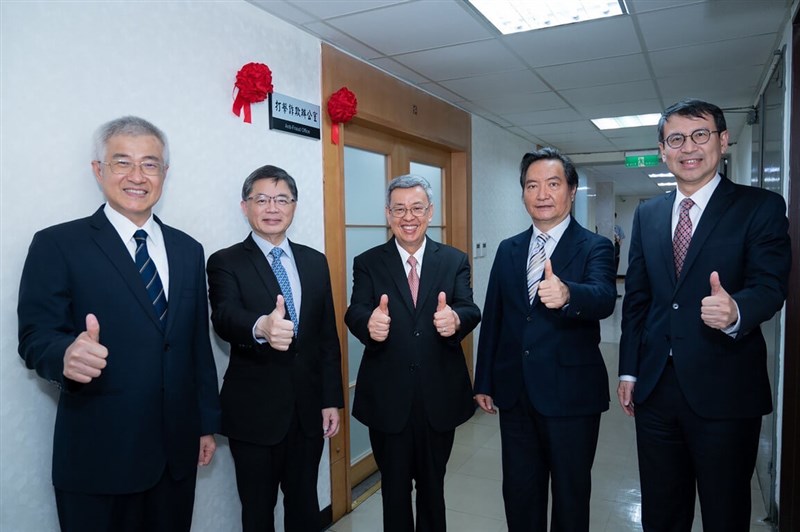 Taipei, May 31 (CNA) The government on Wednesday opened the Anti-Fraud Office, which is tasked with coordinating efforts to combat a variety of scams in Taiwan.
The office established under the Cabinet is responsible for coordinating and monitoring government agency efforts to fight fraud, Premier Chen Chien-jen (陳建仁) said at the office's inaugural ceremony.
Chen also expressed hope that local governments and private businesses, such as telecom service providers, would work closely with the central government to better prevent fraud cases and crack down on such crimes.
Techniques used by fraudsters are "ever-revolving" because of constantly developing information and communication technologies, Chen said.
With that in mind, the office is also tasked with researching policies adopted by other countries and roll out new anti-fraud measures, Chen said.
It was established two weeks after the Cabinet put forth an updated action plan intended to expand efforts to combat mail, telecom, and internet fraud.
The Anti-Fraud Office is headed by former Taoyuan Deputy Mayor Lee Hsien-ming (李憲明), who currently also serves as an advisor to the Cabinet.
In addition to the office, Chen said that the Taiwan High Prosecutors Office, the National Police Agency, and the Investigation Bureau under the Ministry of Justice had also set up their designated task force to deal with fraud cases.