FEATURE
/
Can 'dual recognition' solve Taiwan's diplomatic isolation?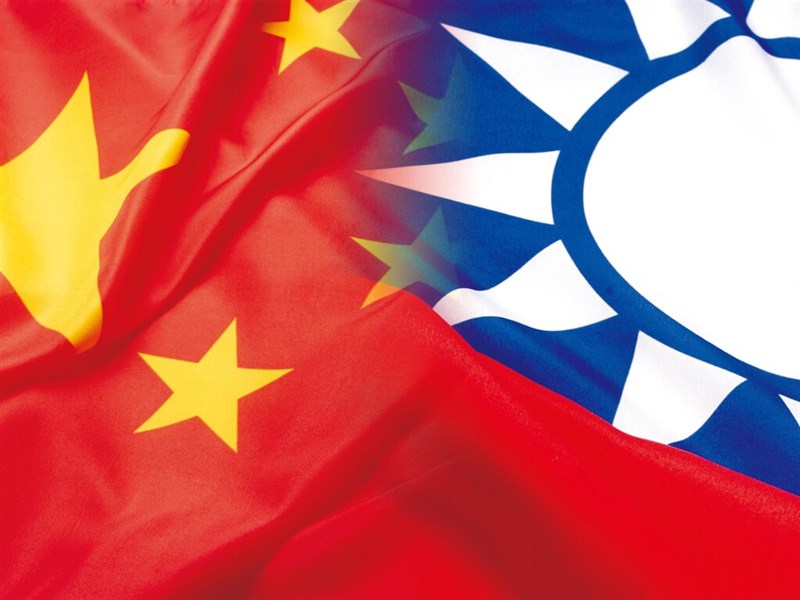 By Joseph Yeh, CNA staff reporter
When Honduras broke 82 years of formal diplomatic ties with the Republic of China (ROC), Taiwan's official name, on March 26, it was another blow to Taiwan's efforts to fight off the suppression of the People's Republic of China (PRC) in the international arena.
Honduras was the ninth diplomatic ally, and fifth in Latin America, that Taiwan had lost to Beijing since President Tsai Ing-wen (蔡英文) took office in May 2016, leaving only 13 countries around the world that formally recognize the ROC.
To counter the trend, Taiwan has sought to carve out new opportunities to remain relevant diplomatically, with one diplomat recently hinting at the possibility of having foreign countries recognize both the PRC and ROC.
Talking dual recognition
In an interview with Spanish-language online news outlet Infobae published on March 22, Vice Foreign Minister Alexander Yui (俞大㵢) said Taiwan was resisting China's attempts to isolate it by becoming "relevant partners" with Latin American countries such as Argentina, Brazil, Chile and Mexico.
In terms of Argentina specifically, Yui said: "We are not in a position to drive the PRC out of Argentina. If we could co-exist in Argentina, we would be fine. But that's not the PRC's position, unfortunately. They are exclusive. We want to be inclusive."
At a press conference in Taipei following the split with Honduras on March 26, Foreign Minister Joseph Wu (吳釗燮) was asked by a reporter if Yui's remarks meant Taiwan is now actively encouraging countries around the world to be open to the possibility of "dual recognition" of the ROC and PRC.
"We are not ruling out any possibility in terms of our engagement with non-diplomatic allies," Wu answered.
"If any country wants to bolster relations with Taiwan, whether politically, diplomatically, economically or culturally, we would seriously consider the proposal in the hope of expanding Taiwan's international space and trade and investment any way possible," he said.
The last time an ROC foreign minister discussed dual recognition was in 2012 during the previous Kuomintang (KMT) administration under President Ma Ying-jeou (馬英九).
Then-foreign minister David Lin (林永樂) rejected the idea amid speculation that Honduras was attempting to establish diplomatic relations simultaneously with Taiwan and China.
"The ROC would never accept dual recognition," Lin told reporters back then.
But Wu's answer, which kept open the possibility of countries that do not have diplomatic relations with Taiwan accepting both the ROC and PRC, was positively received by members of the ruling Democratic Progressive Party (DPP).
Mixed reaction
DPP Legislator Wang Ting-yu (王定宇) said Wu's public comments on the issue could give China pause given that Taiwan has been gaining international support in recent years while skepticism over China's expansionism is on the rise.
"Now the ball is on China's court because it has to decide whether to cut ties with those countries that wish to explore closer exchanges with Taiwan," he said, without providing any concrete examples of countries willing to go the dual recognition route and risk losing diplomatic relations with the PRC.
Eric Chu (朱立倫), the chairman of the main opposition Kuomintang (KMT), disagreed, fearing that Wu's statement would only encourage Taiwan's 13 remaining diplomatic allies to explore the possibility of recognizing both Beijing and Taipei for their own benefit, which could lead to Taiwan losing even more allies.
For all the talk, the odds of dual recognition are minimal at best, said Yen Chen-shen (嚴震生), a researcher with National Chengchi University's Institute of International Relations.
The DPP is a big fan of the dual recognition concept because if it works, it means Taiwan is independent from the PRC, Yen said.
"But I don't think it will work. Dual recognition does not stand a chance," he said.
Kuo Yu-jen (郭育仁), the executive director of the Institute for National Policy Research, a government-funded think tank, and professor with the Institute of China and Asia-Pacific Studies at National Sun Yat-sen University (NSYSU), agreed.
Discussions on dual recognition were not practical at all because China would never allow the existence of "one China, one Taiwan" or "two Chinas" in the international community, Kuo said.
One scholar argued, however, that a dual recognition initiative was still worth pursuing.
Taiwan New Constitution Foundation deputy director Sung Cheng-en (宋承恩), a pro-Taiwan independence scholar and expert in international law and politics, acknowledged that the PRC would not allow countries around the world to simultaneously recognize both China and Taiwan.
But he argued in a recent article online that negotiations on possibly forming official diplomatic relations varied from case to case, and that in some cases, Beijing did not have as much leverage as it might think.
He cited the Vatican, the only European country to formally recognize the ROC, as an example, saying it cared little for Beijing's financial enticements.
At the very least, Sung contended, Wu's comments will make it more difficult and costly when Beijing tries to snatch away other ROC diplomatic allies.
Recent history
History would argue against that, however, as the dual recognition concept has never taken hold, despite being around for decades.
France attempted dual recognition in 1964, until the PRC objected and France cut ties with the ROC. Several other countries also raised the idea when they were forced to choose between the ROC and PRC before the former lost its United Nations seat to the latter in 1971.
Those proposals were never really acceptable because in that era, both the ROC and PRC insisted they alone legitimately represented China and neither were willing to compromise on that point.
Under President Lee Teng-hui (李登輝) in the 1990s, the head of the cabinet-level Research, Development and Evaluation Commission Wei Yung (魏鏞) suggested that Taipei should adopt the so-called "divided-nation model," whereby China would be redefined as a country with two political systems.
As in cold war Germany and present-day Korea, the two rival Chinese regimes, namely ROC and PRC, would function internationally as independent states while preserving reunification as a future goal, the theory went.
Those and other attempts were futile, however, and Yen and most foreign affairs scholars see dual recognition even less likely now that the PRC has become one of the world's leading economies and military powerhouses.
MOFA underplays dual recognition
After Wu's remarks on March 26, MOFA spokesman Jeff Liu (劉永健) told CNA that neither Foreign Minister Wu nor Vice Minister Yui actually used the phrase "dual recognition."
"What MOFA wants is clear and simple. We won't set preconditions before exploring practical relations with a foreign country," Liu said.
Enditem/ls
Related News
May 1: Taiwan congratulates Pena on his election as Paraguayan president
Apirl 25: Guatemalan president calls for support for Taiwan amid Chinese threat
April 20: Foreign Minister Wu seeks to clarify Paraguay candidate's China stance
April 10: China trying to snatch away Paraguay as presidential election nears: MOFA
April 7: President Tsai returns to Taiwan after 10-day trip to Central America, U.S.
March 25: MAC condemns Beijing after Honduras cuts ties with Taiwan
March 15: Honduras president plans to seek official ties with China
View All