ELECTION 2024
/
Taiwan, China can coexist as brothers: DPP presidential nominee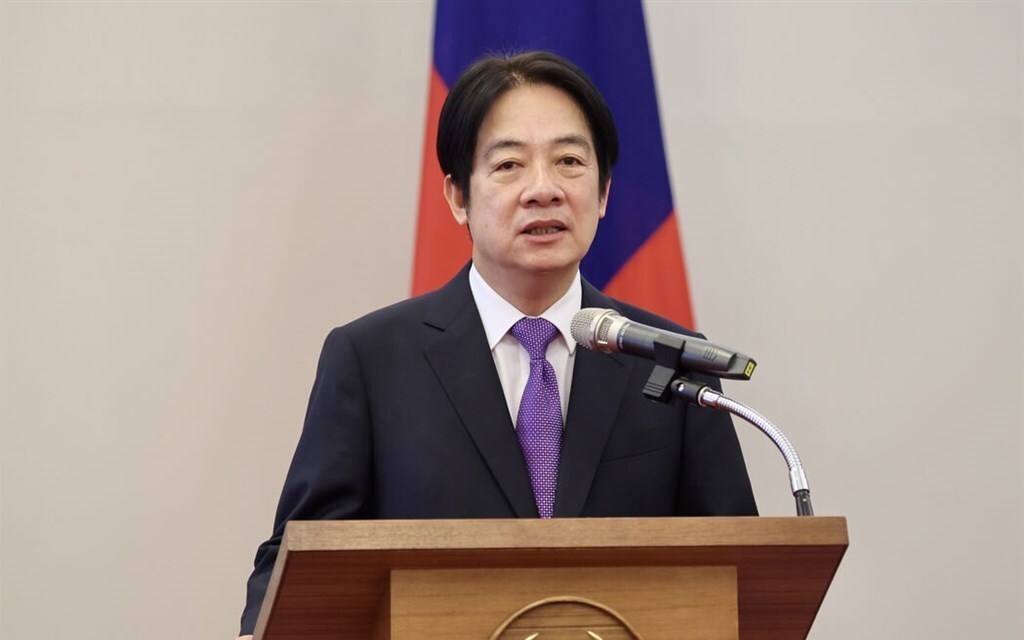 Taipei, April 23 (CNA) Taiwan and China can coexist as brothers and thrive together across the Taiwan Strait, Vice President Lai Ching-te (賴清德), who will represent the ruling Democratic Progressive Party (DPP) in the 2024 presidential election, said Sunday.
Just as the Pacific Ocean is big enough to allow for competition between China and the United States, the Taiwan Strait offers the same opportunity for Taiwan and China, Lai said when giving a speech at the memorial service of a renowned Taiwan independence activist.
Taiwan and China could be a "federation of brothers," Lai said, citing the words of the activist, Koo Kwang-ming (辜寬敏), an advisor to DPP presidents and founder of the pro-Taiwan independence Taiwan New Constitution Foundation.
Koo, who died on Feb. 27 at the age of 97, had long advocated for the concept, under which the two sides could enjoy close and mutually beneficial relations if China would recognize Taiwan's independence.
Echoing the idea was Koo's son Richard Koo (辜朝明), who resides in Japan and is the chief economist of the Nomura Research Institute in Tokyo.
Richard Koo said during the memorial service that his father had believed there should be a closer relationship between Taiwanese and Chinese, similar to the relationship between Americans and British people.
While there remain preconditions to meet before such a bond could be established, the concept of "federation of brothers" provided a good direction for Chinese leaders to work toward, he said.
A strong supporter of Lai's presidential bid, the late Koo Kwang-ming had also advocated drafting a new constitution as a step toward de jure independence, an appeal that has yet to be realized because of the risks posed by China.
Beijing sees Taiwan as part of its territory and has vowed to unify Taiwan with the mainland, by force if necessary. It strongly opposes any attempt by Taiwan to position itself as an independent state.
Lai is also a Taiwan independence advocate, at different points in the past saying he was a "Taiwanese independence worker" and a "political worker who advocates Taiwanese independence."
He has also said Taiwan is a sovereign, independent nation that does not need to declare independence.
View All