ELECTION 2024
/
Visit aimed at cementing ties with, learning from Singapore: Hou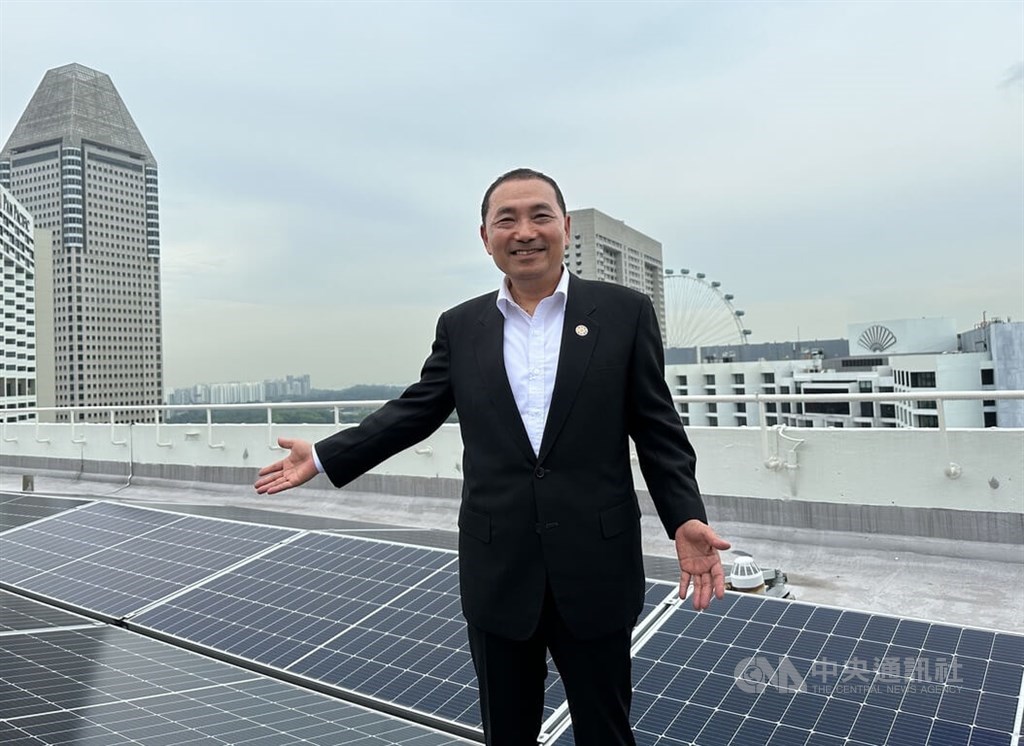 Singapore, April 22 (CNA) New Taipei Mayor Hou Yu-ih (侯友宜) said Saturday on the final day of a four-day visit to Singapore that his trip was aimed at reinforcing relations with the city state and learning from it.
The Singapore news media saw the visit as an opportunity for Hou to brandish his credentials as the potential presidential nominee of the opposition Kuomintang (KMT) in Taiwan's next presidential election scheduled for January 2024.
Hou, however, played down any talk of a presidential run, saying he had maintained contacts with friends in the city state for many years.
The visit, he said, was "aimed at continuing a dialogue with Singapore and learning from Singapore to take on challenges and allow people in Taiwan to live a better life."
The New Taipei mayor said Wednesday in Taiwan before departing that Singapore has shown the confidence necessary to forge ahead and strive for self-improvement, helping it rack up notable tech, financial, economic and industrial achievements, especially post-COVID.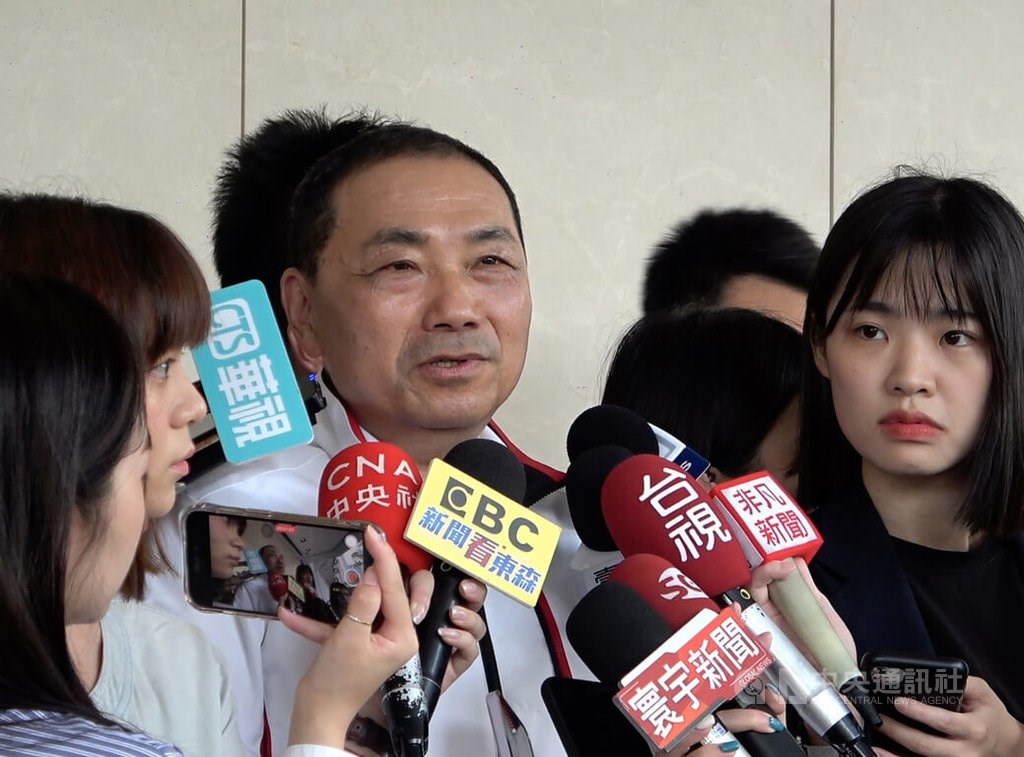 Similarly, Taiwan should stay confident to grow and improve itself to take on the changing world while strengthening its international ties and urging the international community to allow Taiwan more space to develop, Hou said.
Hou also indicated he had learned a lot about business creation from Singapore's young generation and its devotion to green FinTech, the combination of finance and technology to create a more inclusive society and sustainable planet.
During his trip, Hou met with Deputy Prime Minister Lawrence Wong (黃循財) and National Development Minister Desmond Lee (李智陞).
In a Facebook post, Wong called Hou "an old friend" and said they had good exchanges on various topics including city planning, sustainable development and enterprise innovation.
Asked by reporters after meeting with Wong whether he has any new ideas on relations with China, likely to be the hotbed issue in the 2024 presidential campaign, Hou said the most important thing for Taiwan was to avoid war and maintain peace across the Taiwan Strait.
On whether he plans to visit the United States as Taiwanese presidential candidates typically do to boost their international visibility, Hou sidestepped the issue, saying only that he would do his best for Taiwan and its people regardless of the position he held.
"National prosperity is my most important goal," Hou said.
Vice President and Democratic Progressive Party Chairman Lai Ching-te (賴清德) has received his party's nomination for the race, while former Taipei Mayor and Taiwan People's Party Chairman Ko Wen-je (柯文哲) has also announced his intention to run as the party's candidate in the 2024 election.
Hou faces competition internally from the insurgent campaign of business tycoon Terry Gou (郭台銘), who, despite not currently being a member of the KMT, has stated he will seek the opposition party's nomination.
View All