EU foreign policy chief highlights importance of Taiwan Strait peace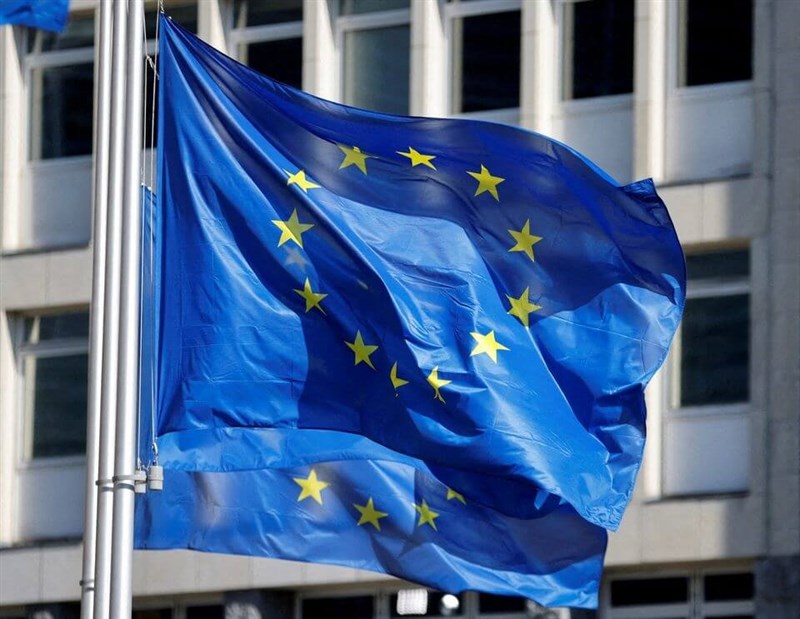 Brussels, April 18 (CNA) European Union (EU) Foreign Policy Chief Josep Borrell on Tuesday underscored the importance to Europe of maintaining peace in the Taiwan Strait, singling out Taiwan's location along one of the world's key shipping routes and its role as a semiconductor manufacturing hub.
Borrell was speaking at a European Parliament plenary session, in which members of the legislative body discussed the need for a coherent strategy on China, in view of the superpower's growing global influence.
He said the EU's strategy towards China has to be based on four elements: values, economic security, Taiwan and Ukraine.
On Taiwan, Borrell described the Taiwan Strait as "the most strategic strait in the world, in particular for our trade."
"It is not only for a moral reason that an action against Taiwan must necessarily be rejected. It is also because it would be, in economic terms, extremely serious for us, because Taiwan has a strategic role in the production of the most advanced semiconductors," he said
Borrell said that if the EU wants to be a geopolitical power, it must be present in all parts of the world to assert its positions, defend its interests, call for calm and prevent provocations.
"Taiwan is clearly part of our geostrategic perimeter to guarantee peace," he added.
Also, China's role following Russia's invasion of Ukraine is the key to whether EU-China relations could develop normally, he argued.
"Our relationship with China cannot develop if China does not use its influence on Russia to get Russia to withdraw its troops from Ukraine and end the war," he said.
Echoing Borrell's comments, European Commission President Ursula von der Leyen said as China emerges as a global political and economic player, it is all the more important for Europe to manage its relations with Beijing based on its own interests.
"A strong European China policy relies on strong coordination between member states and EU institutions and on the willingness to avoid divide and conquer tactics," said von der Leyen, who recently accompanied French President Emmanuel Macron on a trip to Beijing.
China's shows of military force in the South China Sea, in the East China Sea, and at the border with India, "directly affect our partners and their legitimate interests. Or on the issue with Taiwan," she added.
She reiterated the EU's position on the dispute between Beijing and Taipei.
"The EU's 'One China' policy is long-standing. We have consistently called for peace and stability in the Taiwan Strait and we stand strongly against any unilateral change of the status quo, in particular by the use of force," she said.