Taiwan set to start receiving Javelin missiles in 2023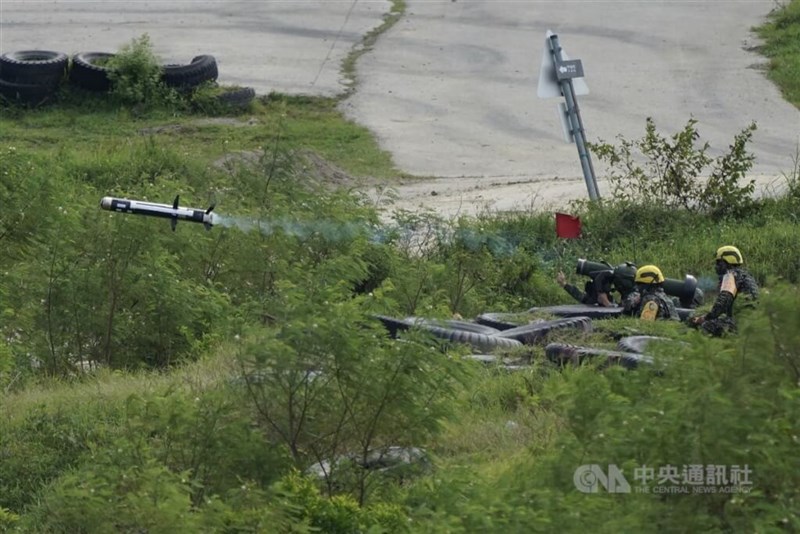 Taipei, March 31 (CNA) Taiwan is expected to take delivery of 400 missiles for Javelin man-portable anti-tank systems purchased from the United States between the second half of this year and 2024, a military source said Friday.
According to the source, who spoke with CNA on the condition of anonymity, 200 of the missiles will be delivered this year while the remaining 200 will be delivered at some point in 2024.
The javelin missiles are part of an arms deal announced by former U.S. President Donald Trump in July 2019, which also includes 1,700 updated tube-launched, optically tracked, wire-guided (TOW) 2B RF missiles.
The Defense Ministry previously said that the Javelin missiles would be made in the United States, following reports Washington had proposed manufacturing the missiles in Taiwan.
Su Tzu-yun (蘇紫雲), a research fellow at the Taiwan government-funded Institute for National Defense and Security Research, said the Javelin anti-tank systems have fire-and-forget functionality and can penetrate armor up to 800 millimeters thick.
In addition, the Javelin missile's arched top-attack profile has seen them used to great effect against tanks, enabling them to climb above their targets and strike where the armor is weakest, Su said.
Meanwhile, the TOW 2B RF missiles use a wireless radio-guided system, which enables them to be deployed against enemies across water bodies without the risk of deviation from the target as a result of the copper wire being dampened, a common flaw among previous generations of TOW missiles, Su said.
The Republic of China (Taiwan) military plans to use the Javelin and TOW 2B RF missiles against topless landing craft and light-armored landing vehicles, Su said.