Taiwan helped Honduran first family in 2009 coup: Ex-ambassador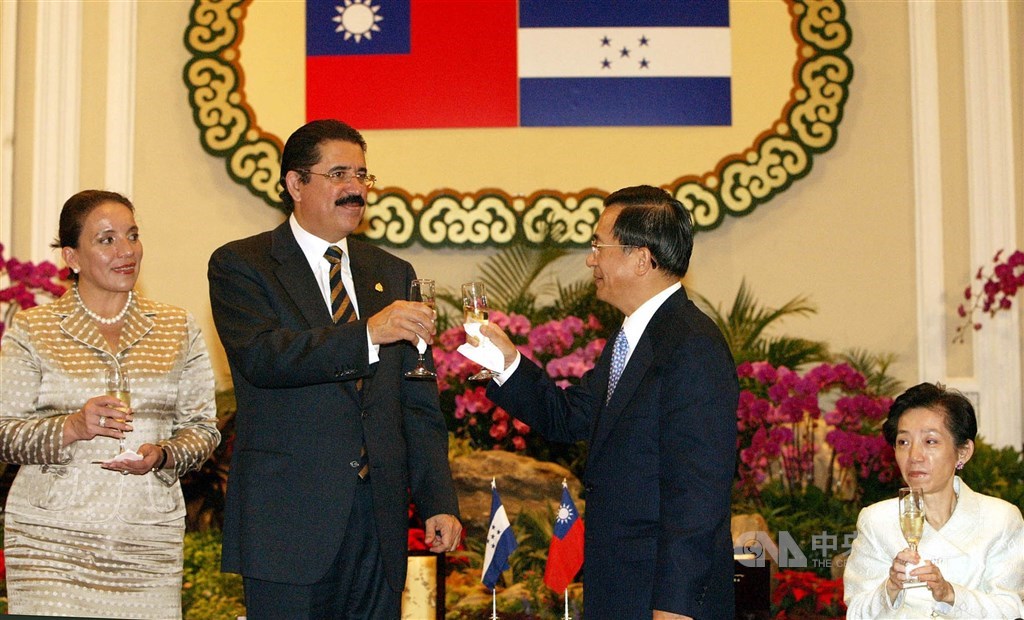 Taipei, March 24 (CNA) Taiwan did its best to help incumbent Honduran President Xiomara Castro and her family during the 2009 coup, a former Republic of China ambassador to the Central American country said Friday, rejecting accusations that Taipei's indifference at the time contributed to Tegucigalpa's current plan to switch diplomatic recognition to Beijing.
Lai Chien-chung (賴建中), who served as Taiwan's ambassador to Honduras from 2006-2011, told CNA that Taiwan was among the very few countries that reached out to Castro, then first-lady, when her husband and former Honduran President Manuel Zelaya was ousted and sent into exile in the coup.
"We extended our utmost goodwill and efforts," Lai recalled, adding that related correspondence is kept at Taiwan's Ministry of Foreign Affairs (MOFA).
Lai's remarks came after former Legislator Tsai Cheng-yuan (蔡正元) of the opposition Kuomintang said in a Facebook post on Thursday that Taiwan refused to shelter Castro during the crisis and only helped her pregnant daughter.
Lai, who is retired, said that although the coup took everyone by surprise, Taiwan provided shelter to the daughter, her husband and their two-year-old daughter at his residence before the situation settled down, for humanitarian reasons.
He explained that it was decided to shelter Castro at the American embassy separately to spread the risk.
In fact, Castro often visited her daughter and dined at his residence, Lai recalled, describing his relations with her as "very good."
Both sides maintained friendly relations until Lai was dispatched to Italy in 2011, when Castro drove hours to bid him farewell in person, putting him on the phone with Zelaya so he could thank Lai and Taiwan's government for their support, Lai said.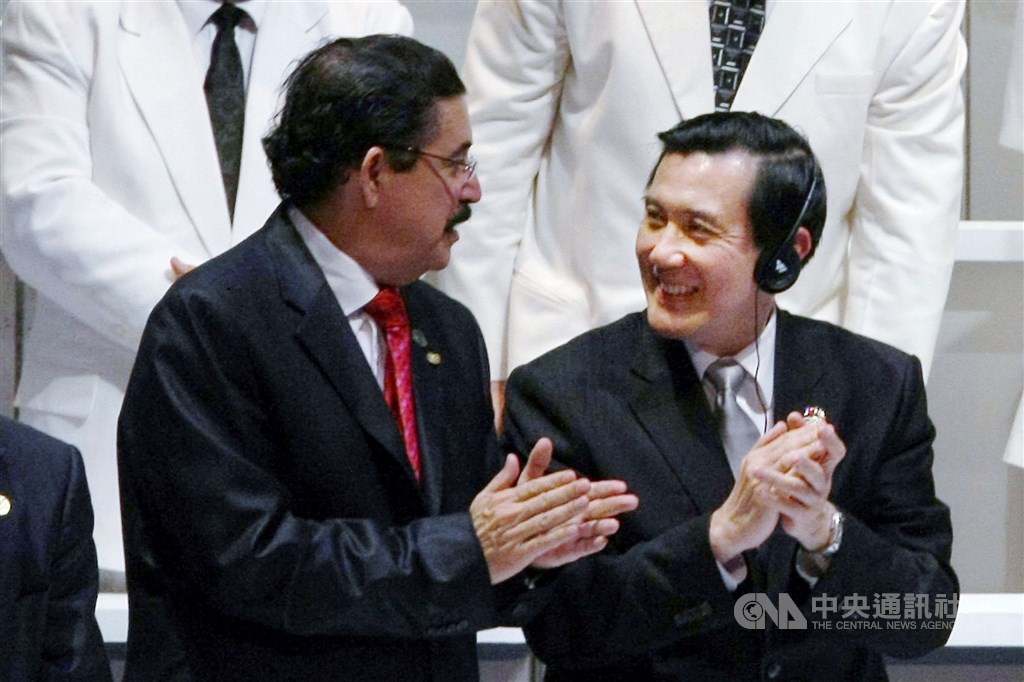 During the coup, Castro even sent another daughter, Xiomara Zelaya, to briefly stay at Lai's residence without first telling him, which represented an act of trust, the former ambassador recalled.
Xiomara Zelaya was a member of the diplomatic delegation Tegucigalpa dispatched to Beijing on Thursday to discuss the establishment of ties.
Castro tweeted on March 14 that her country would seek diplomatic relations with China, but Honduras has not yet officially established ties with Beijing or severed them with Taipei.
According to MOFA, Taiwan has yet to receive an official communication from Honduras ending diplomatic relations and is continuing its efforts to salvage ties with Tegucigalpa.
Update
March 26: 'No more dollar diplomacy,' says Tsai as Honduras cuts ties
March 26: Taiwan, Honduras end diplomatic ties