German education minister to make historic visit to Taiwan next week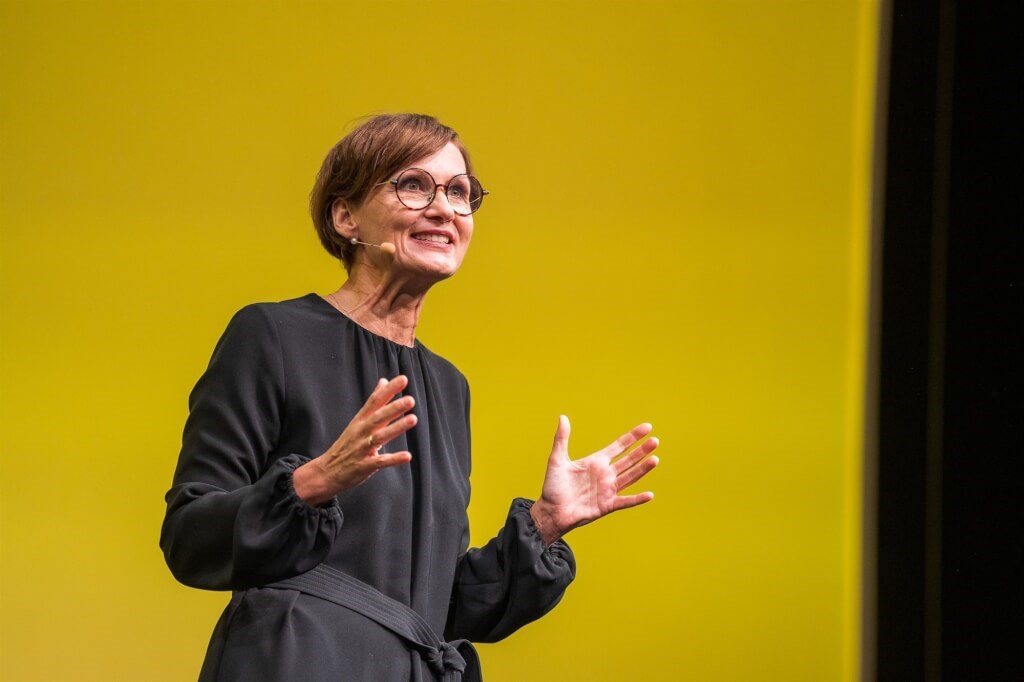 Taipei/Berlin, March 18 (CNA) Germany's Federal Minister of Education and Research Bettina Stark-Watzinger is scheduled to visit Taiwan next week, on what would be the first official trip to the country by a German minister in 26 years, according to a source in Taiwan's Cabinet.
Speaking to CNA Friday on condition of anonymity, the source said Stark-Watzinger will lead a delegation on a visit to Taiwan March 21-22 to witness the signing of a science and technology agreement between Taipei and Berlin.
In Berlin, a spokesman at the German Ministry of Education and Research also confirmed the visit, telling reporters that technology and education will be the focus of Stark-Watzinger's delegation in their planned meetings with Taiwan officials during the two-day stay.
"The aim of the visit is to bolster and expand cooperation with Taiwan on science, research and education," the spokesman said, adding that Taiwan has strengths in high-tech manufacturing.
According to Reuters, which also reported on the planned visit, Stark-Watzinger will not meet with President Tsai Ing-wen (蔡英文), however, "upon the instructions of the German government to avoid irritating China too much," amid growing tensions between Beijing and the west.
Last November, during a trip to Berlin, Taiwan's Science and Technology Minister Wu Tsung-tsong (吳政忠) extended an invitation to Stark-Watzinger to visit Taipei.
When Stark-Watzinger arrives next week, she will meet with Wu, as well as with Minister of Digital Affairs Audrey Tang (唐鳳) and Education Minister Pan Wen-chung (潘文忠), according to the Taiwan Cabinet source.
The overall aim of the visit is to deepen cooperation between Germany and Taiwan in the areas of technology development, education and cultivation of talent, the source said.
The German delegation is also expected to focus on the semiconductor industry, in light of the current bottlenecks in the global supply chain, the source added.
A German official in Berlin, who asked not to be named, told CNA that Berlin and Taipei are hoping to forge closer ties in the semiconductor industry, particularly in the areas of talent training and research and development, with the goal of expediting the evolution of their semiconductor ecosystems.
The two sides are also prepared to team up to expand the global supply chain in the field of green hydrogen energy, an area in which they both have advanced technologies, the official said.
Furthermore, as countries around the world continue to work on renewable energy production, Germany is hoping to cooperate with Taiwan on battery development, the official said.
The expected visit by Stark-Watzinger, a member of the liberal Free Democratic Party in Chancellor Olaf Scholz's three-way coalition, will be the first by a German official at that level since 1997, when then Economics Minister Günter Rexrodt visited Taiwan.
An official from the German Federal Foreign Office told CNA that while there are no official ties between Taiwan and Germany, the two sides maintain close and friendly relations, particularly in economic, cultural and academic areas.
Taiwan is also one of Germany's most important trade and investment partners, therefore, visits by German officials are normal, the official said, adding that Stark-Watzinger's trip would not contravene Berlin's "one China" policy.
According to the Taiwan-based Commercial Times, the world's largest chipmaker Taiwan Semiconductor Manufacturing Co. (TSMC) is planning to build a fab in the German city of Dresden, and production is expected start in 2025.
The investment in Germany will help meet strong demand in Europe for TSMC's specialty processes, the report said earlier this week.
However, TSMC, which is currently establishing fabs in Japan and the U.S. state of Arizona, has said that its European investment plan is still under consideration.