Proposed missile sale highlights U.S.' growing trust in Taiwan: Analyst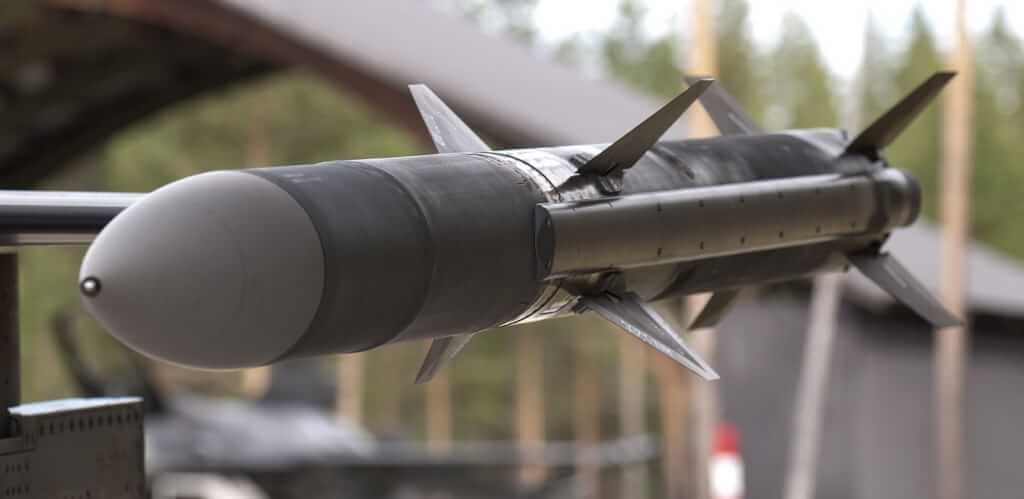 Taipei, March 2 (CNA) Washington's trust in Taipei has been underlined by its announcement on Wednesday of a sales package to Taiwan including one of the most advanced missiles in active service on U.S. warplanes, a military expert said on Thursday.
The Defense Security Cooperation Agency announced on Wednesday an US$619 million arms sale package to Taiwan consisting of F-16 munitions, including 200 AIM-120C-8 Advanced Medium Range Air-to-Air Missiles (AMRAAM), 100 AGM-88B High-Speed Anti-Radiation Missiles (HARM), 23 HARM training missiles, four AIM-120C-8 AMRAAM Guidance Sections, and 26 LAU-129 multi-purpose launchers.
If approved by the U.S. Congress, the package will mark the first time that the U.S. is selling Taiwan the AIM-120C-8 missiles, also known as AIM-120D, which are also fielded on advanced U.S. fighter jets including F/A-18, F-22, and F-35.
The AIM-120C-8 missile is the latest update to the AIM-120 family of AMRAAMs whose initial operating capability was only declared in 2015.
It features a two-way data link, improved navigation using a GPS-enhanced Inertial Measurement Unit (IMU), an expanded no-escape envelope, improved high-angle off-boresight capability, and a 50-percent increase in range compared with the older AIM-120C-7 missiles.
It is often deployed on planes in combination with AIM-9 Sidewinder missiles to fulfill short- to mid-range combat needs.
The AIM-120C-8 missiles are also used by Japan's air force to defend against Chinese and Russian warplanes.
Su Tzu-yun (蘇紫雲), a research fellow at the Taiwan government-funded Institute for National Defense and Security Research, said the AIM-120C-8 features a greatly increased range of 160 km -- about 1.5 times that of the previous version, AIM-120C-7.
In addition, its expanded no-escape envelope and high-angle off-boresight capability mean there is less chance of escape for enemy aircraft within firing range, Su said.
While a pilot traditionally has to lock on to the tail of an enemy aircraft using a targeting system before initiating a strike, the off-boresight launch capability means that pilots will be able to fire the missiles at extreme angles, he said.
This capability, coupled with the Joint Helmet Mounted Cueing System (JHMCS), means that pilots would no longer be encumbered by the absence of a clear line of sight for an attack, as they would be able to fire off a missile at an enemy aircraft flanking them just by taking a look over their shoulder, he said.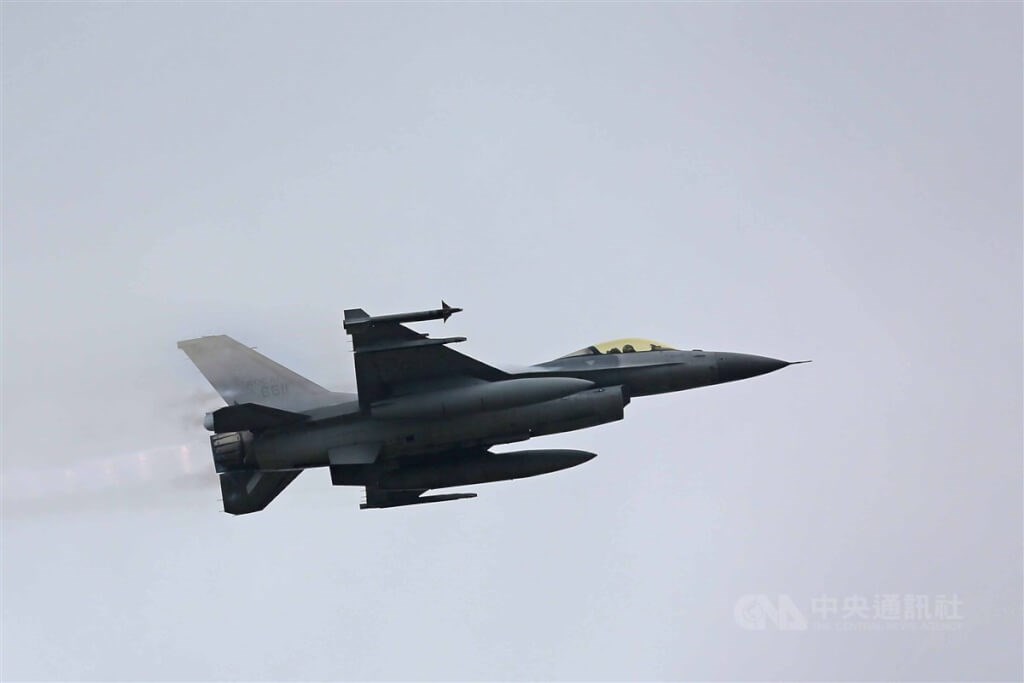 Taiwan first acquired 50 AGM-88B missiles from the U.S. from the administration of former U.S. President Donald Trump, he said.
With the addition of the proposed 100 AGM-88B missiles, it would bolster the ability of Taiwan's air force to target the People's Liberation Army's (PLA) coastal radar stations, communications stations, and marine radars, he said.
Although shown on the announcement as simply AGM-88B, it is widely believed that the missiles being proposed for sale to Taiwan are in fact upgraded units from the HARM Control Section Modification (HCSM) program in 2018 that boast an increased range of 180 km.
According to Su, the newly announced arms sale package has political significance in that the AIM-120C-8 is currently deployed on some of the U.S.' most advanced warplanes.
This demonstrates the deepening bilateral ties and trust the U.S. has in Taiwan, he said.
Meanwhile, Chieh Chung (揭仲), an associate research fellow with the Kuomintang (KMT) think tank National Policy Foundation, said that Taiwan's Ministry of National Defense (MND) "took a step in the right direction" by purchasing the missiles, as it would expand Taiwan's arsenal of missiles, which would be an effective deterrent against PLA warships and aircraft.
The AGM-88B missiles would allow Taiwan's air force to target the radar systems on PLA ships during war, thereby forcing them to retreat, Chieh said.
They could also be deployed against radar stations along China's southeastern coast, he added.
If Taiwan's air force can suppress enemy fire, creating a window for a counterstrike, Indigenous Defense Fighters (IDF) carrying domestically developed Wan Chien air-to-ground missiles could deter the PLA from deploying air defense missiles against other Taiwanese aircraft, he said.
In a statement, the MND said the procurement of the two types of missiles was aimed at bolstering certain aspects of Taiwan's defense capabilities and building a stockpile of weaponry in the face of growing threat by the PLA, and would be consistent with its principle of being prepared for war at all times.