MOFA congratulates New Zealand PM Chris Hipkins on swearing-in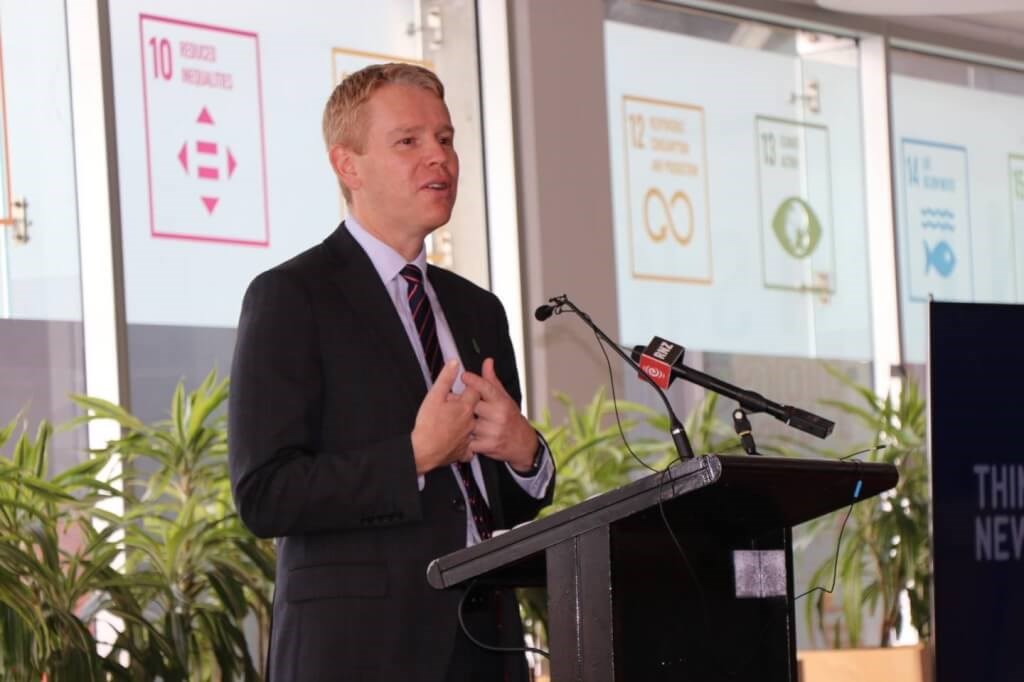 Taipei, Jan. 25 (CNA) Taiwan's Ministry of Foreign Affairs (MOFA) on Wednesday congratulated New Zealand Prime Minister Chris Hipkins after he was formally appointed to succeed the country's outgoing leader Jacinda Arden.
Following the swearing-in of Hipkins, unanimously endorsed by the ruling New Zealand Labor Party to replace Arden on Sunday, MOFA said New Zealand was an important like-minded partner of Taiwan in the Indo-Pacific region with shared universal values such as freedom, democracy, rule of law, and human rights.
MOFA added that the government of the Republic of China (ROC), Taiwan's de jure name, sincerely thanked Wellington for emphasizing the importance of maintaining peace and stability across the Taiwan Strait in joint statements issued during the United States-New Zealand Summit in May 2022, and the United Kingdom-New Zealand Summit in July 2022.
In the statement, MOFA also thanked New Zealand's government for publicly supporting Taiwan's participation in the World Health Organization (WHO) and international intergovernmental organizations such as the International Civil Aviation Organization (ICAO).
MOFA said that bilateral trade had continued to grow since the signing of the Agreement between New Zealand and the Separate Customs Territory of Taiwan, Penghu, Kinmen, and Matsu on Economic Cooperation (ANZTEC) in 2013.
MOFA noted that Taiwan surpassed the United Kingdom last year to become New Zealand's sixth-largest export market of goods, and the total bilateral trade in goods exceeded 3 billion New Zealand dollars.
MOFA added that the Indigenous Peoples Economic and Trade Cooperation Agreement (IPETCA) signed by Taiwan, New Zealand, Australia, and Canada in March last year had further strengthened cooperation as well as economic and trade development between Taiwan and New Zealand's Indigenous communities.
MOFA said the ROC government looked forward to continuing to deepen friendly and cooperative relations in various fields with New Zealand's new Hipkins-led government, and to work together to promote peace, stability, and prosperity in the Indo-Pacific region.