ELECTIONS 2022
/
Suspect in Tainan vote-buying probe detained after turning himself in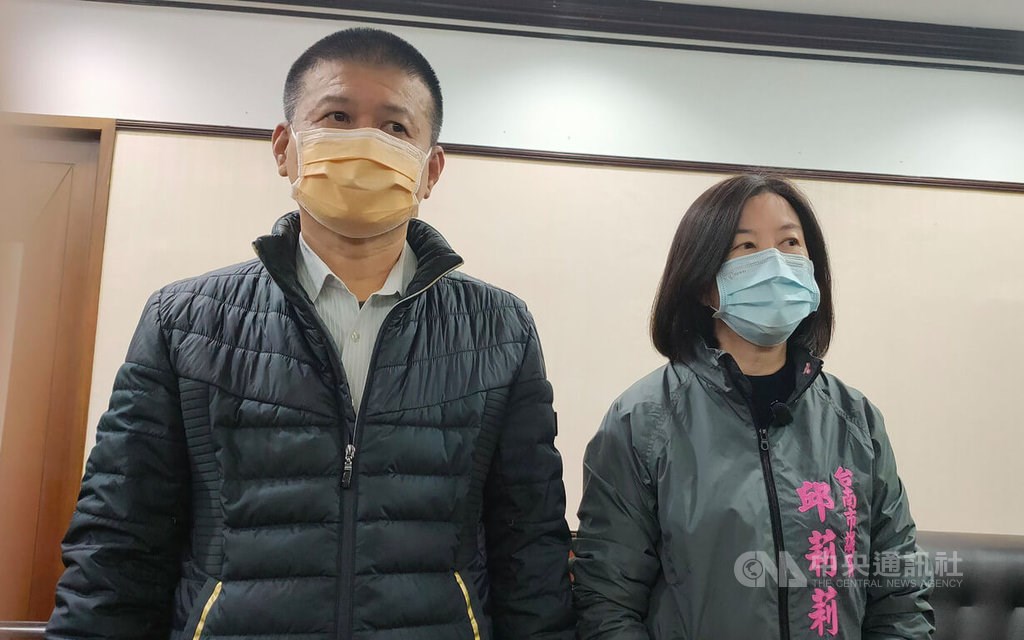 Tainan, Jan. 8 (CNA) Tainan City Fisheries Association Director-General Lin Shih-chieh (林世傑) was arrested and detained late Saturday by prosecutors investigating allegations of vote buying in last month's Tainan City Council speakership election.
In a statement, the Tainan District Prosecutor's Office said that Lin -- who failed to show up after being summoned for questioning on Jan. 4 -- was being held incommunicado due to concerns he may flee or collude with suspected accomplices or witnesses.
After prosecutors threatened to arrest him last week, Lin, accompanied by his lawyer, handed himself in Friday morning, whereupon he was immediately arrested on suspicion of vote-buying.
Prosecutors then filed a request with the Tainan District Court to hold Lin incommunicado, which was approved Saturday night.
Meanwhile, prosecutors also requested the detention of Tainan City councilors Li Wen-chun (李文俊) and Huang Li-chao (黃麗招).
Huang, an independent, and Li Wen-chun, whom the Kuomintang (KMT) expelled for defying the party whip in the speakership election, were released on bail Wednesday after being questioned by prosecutors.
The arrests stem from an investigation into the Dec. 25 election of Tainan City Council Speaker Chiu Li-li (邱莉莉) and Deputy Speaker Lin Chih-chan (林志展), both of the ruling Democratic Progressive Party (DPP).
Chiu defeated former Speaker Kuo Hsin-liang (郭信良) in a 36-21 vote that saw three KMT councilors, including Li Wen-chun, break party ranks to back the DPP nominee.
On Tuesday, prosecutors brought Lin Chih-chan and Chiu Li-li in for questioning along with eight others after executing a series of search warrants on 26 locations, including the homes of the speaker and deputy speaker, as well as KMT City Councilors Li Wen-chun, Chang Shih-hsieng (張世賢), and Li Chen-kuo (李鎮國).
Lin Chih-chan and Chiu Li-li were released on bail early Wednesday, while Lin Shih-chieh, former DPP Central Executive Committee member Kuo Tsai-chin (郭再欽), and Li Wen-chun's girlfriend, a woman surnamed Huang, are still in detention.
Investigators said that they believed Kuo used Yuan Shan International Development Co. Chairman Yang Chih-chiang (楊志強) and Lin Shih-chieh, who is the father of DPP Tainan City Councilor Lin Yi-ting (林依婷), as intermediaries to manipulate the speakership election.
Lin Shih-chieh, who has past convictions for firearms offenses, is currently under investigation for threatening KMT Tainan City Councilor Fang Yi-feng (方一峰) ahead of the election.
Prosecutors had previously questioned Lin on Dec. 23, 2020. He was released on bail of NT$50,000 and left the DPP shortly afterward.
View All