Paraguay calls for Taiwan's inclusion in ICAO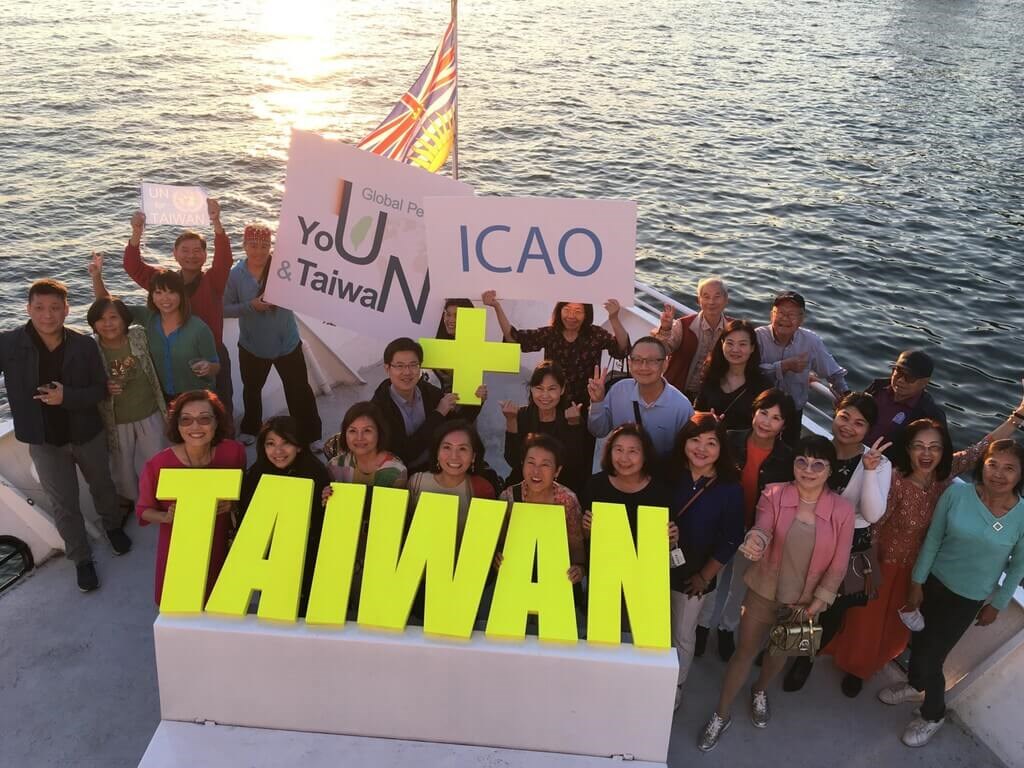 Taipei, Sept. 30 (CNA) A representative of Taiwan's southern American ally Paraguay has urged the International Civil Aviation Organization (ICAO) to include Taiwan in its mechanisms and activities on the third day of the United Nations agency's triennial assembly.
The 41st edition of the ICAO assembly is being held from Sept. 27 to Oct. 7 at the agency's headquarters in Montreal, Canada, to which Taiwan is not invited.
Speaking at a technical mission meeting on Thursday (local time), Félix Kanazawa, head of the Paraguayan National Directorate of Civil Aviation, said Taiwan's involvement should be considered if the ICAO aims to effectively implement its Global Plan for Aviation Safety and other technical activities.
According to Kanazawa, 18 international routes and four domestic routes are operated within the Taipei Flight Information Region overseen by the Republic of China (Taiwan) government.
In 2019, more than 1.85 million air traffic control services were provided in the Taipei region, benefiting almost 72 million incoming and outgoing passengers, he added.
In addition to the Paraguay official, the United States' envoy, Secretary of Transportation Pete Buttigieg, called for Taiwan's meaningful participation at the ICAO on the opening day of the assembly.
A total of 217 parliamentarians and lawmakers who are members of Formosa Club chapters in Latin America and the Caribbean also called on Salvatore Sciacchitano, president of the ICAO Council, to invite Taiwan to the assembly through a joint letter, petitioning, or speaking up via social media, Taiwan's Ministry of Foreign Affairs (MOFA) said on Friday.
MOFA added that these cross-party Formosa Club members come from 16 countries in the region, including Mexico, Peru, Brazil and Chile.
Taiwan, officially named the Republic of China, has not been a U.N. member since losing its seat to the People's Republic of China in 1971, and is therefore not a member of the ICAO.
Taiwan last attended the ICAO's triennial event as a guest of the president of the U.N. agency's council in 2013 against the backdrop of warming ties between Taiwan and China under Taiwan's previous Kuomintang (KMT) administration.
However, Taiwan has not been invited to any ICAO assembly since President Tsai Ing-wen (蔡英文) of the independence-leaning Democratic Progressive Party took office in 2016, when relations with Beijing began to sour.
Taiwan's government has called for the ICAO to include the country in its mechanisms and activities in recent years, with Tsai saying on social media earlier this week that Taiwan's "participation is key to effective global cooperation in aviation safety, giving passengers greater peace of mind."
Related News
Sept. 30: U.S. senators sponsor bill to seek Taiwan's inclusion in ICAO
Sept. 29: France, Japan, New Zealand speak up for Taiwan at ICAO meet: MOFA
Sept. 28: U.S. speaks up for Taiwan's participation at ICAO assembly
Sept. 27: Taiwan's inclusion in ICAO vital to regional aviation safety: Officials
Sept. 22: China's August drills highlight need for Taiwan to be in ICAO: officials
July 6: European Parliament supports Taiwan's international participation