China's August drills highlight need for Taiwan to be in ICAO: officials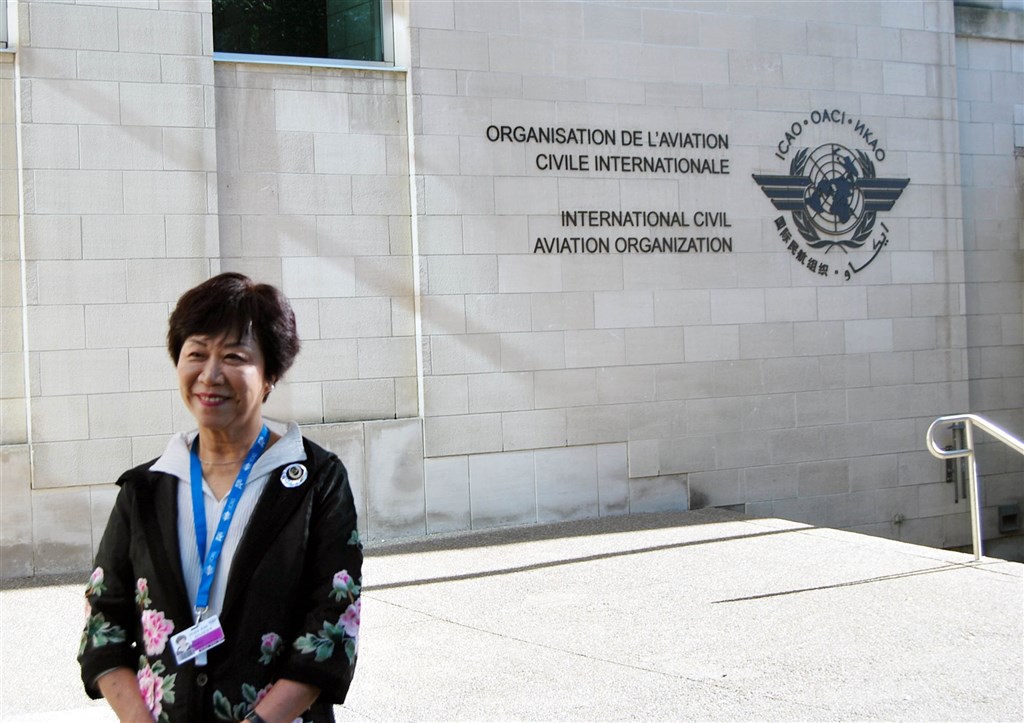 Taipei, Sept. 22 (CNA) China's holding of unprecedented military drills surrounding Taiwan in August that disrupted flights in the region highlight why the country should be included in the International Civil Aviation Organization (ICAO), government officials said Thursday, ahead of the upcoming ICAO triennial assembly later this month.
Speaking during a press event, Ministry of Foreign Affairs (MOFA) Secretary-General Lily Hsu (徐儷文) said the assembly, ICAO's largest gathering, will take place from Sept. 27 to Oct. 7 at its Montreal headquarters in Canada.
Now less than a week before the ICAO assembly, which its 193 member states and a large number of international organizations have been invited to attend, Taiwan has still not received an invitation, Hsu said.
As this year's ICAO assembly is themed "Reconnecting the World," Hsu called on the ICAO to practice professional neutrality by inviting Taiwan to the assembly to achieve its objectives of making global air transport safe, efficient and economic, instead of denying Taiwan access due to political reasons.
ICAO is a specialized United Nations agency, and due to the fact that Taiwan, officially named the Republic of China, is not a U.N. member since it lost its seat to the People's Republic of China in 1971, it has been unable to attend ICAO gatherings for many years.
Taiwan last attended the event in 2013 as a guest of the ICAO Council's president, the first time that representatives from Taiwan had attended the gathering in 42 years, due to warming cross-strait relations in previous Kuomintang (KMT) administration.
But it was not invited to the two subsequent editions in 2016 and 2019 after President Tsai Ing-wen (蔡英文) of the Democratic Progressive Party took office, which led to deteriorating cross-strait ties.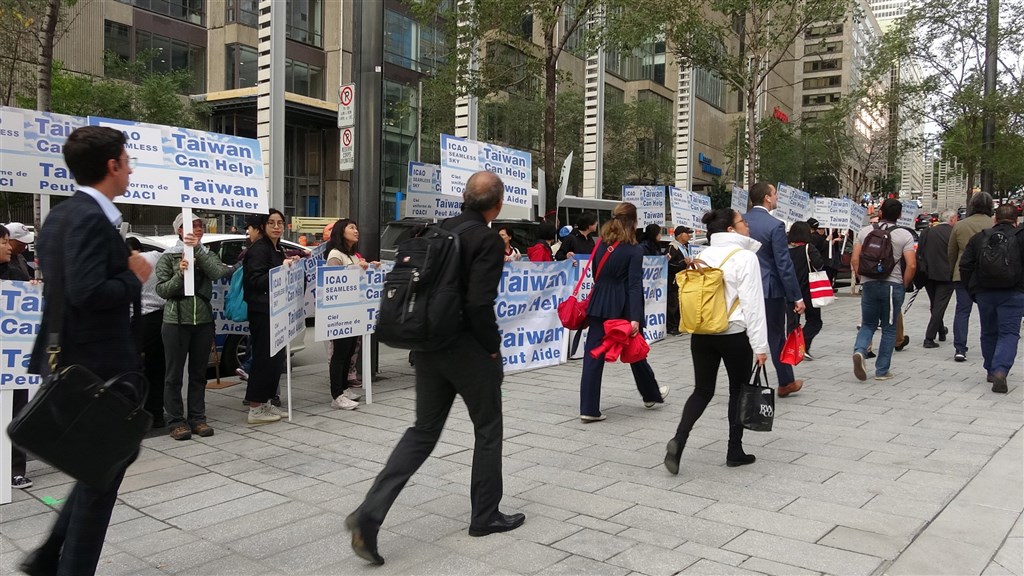 Speaking during the same press event, Civil Aeronautics Administration (CAA) Director-General Lin Kuo-shian (林國顯) said Taiwan was one of the busiest air transport hubs in the region.
The Taipei Flight Information Region (FIR) provided navigation services to more than 1.85 million flights and saw the number of air travelers arriving, departing or transiting reach 72 million in 2019 before the COVID-19 pandemic, Lin said.
Technical, professional and pragmatic considerations mean that Taiwan urgently needs to establish direct communication channels with ICAO and obtain the most up-to-date rules and regulations, so that the safe air transport of passengers and cargo can be ensured, he said.
A recent example of the importance of including Taiwan in the ICAO system was when Beijing announced and launched an unprecedented set of live-fire military drills in six maritime zones encircling Taiwan in early August, Lin said.
From Aug. 4. to Aug. 7., the Chinese military conducted naval and aerial exercises and fired multiple ballistic missiles into waters near Taiwan, as a retaliatory measure after U.S. House Speaker Nancy Pelosi concluded her 19-hour visit to Taiwan on Aug. 3.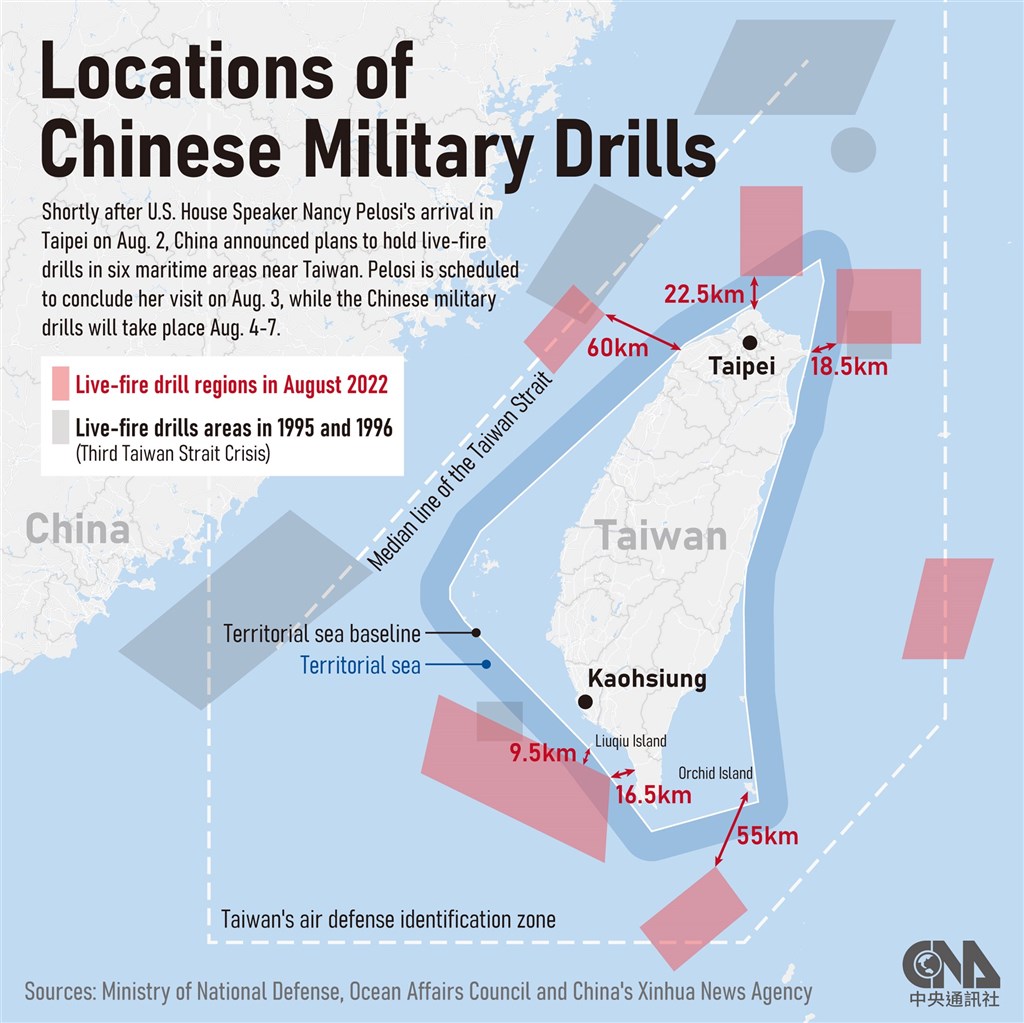 Due to the last-minute announcement of the drills, hundreds of passenger flights which flew into or near the country's vicinity were asked to take different routes or cancelled, according to Lin.
The lack of a direct communication channel with ICAO meant that Taiwan aviation authorities could only rely on talking directly to nearby flight information regions belonging to Japan and the Philippines to make proper arrangements for safety reasons, Lin said.
Lin said he had previously wrote a letter to the ICAO Council president expressing the nation's desire to join the upcoming assembly but no response had been received by the ICAO so far.
Though it is unlikely that the country will receive a last-minute invitation, Lin said that CAA Deputy Director-General Lin Jiunn-liang (林俊良) would be leading a delegation to Montreal to attend a number of side events launched by Taiwan's representative office in Canada to promote Taiwan's inclusion in the ICAO, during which he is scheduled to meet officials from friendly countries and diplomatic allies to discuss aviation safety issues.