INTERVIEW
/
Ukrainian MP under pressure from China over pro-Taiwan caucus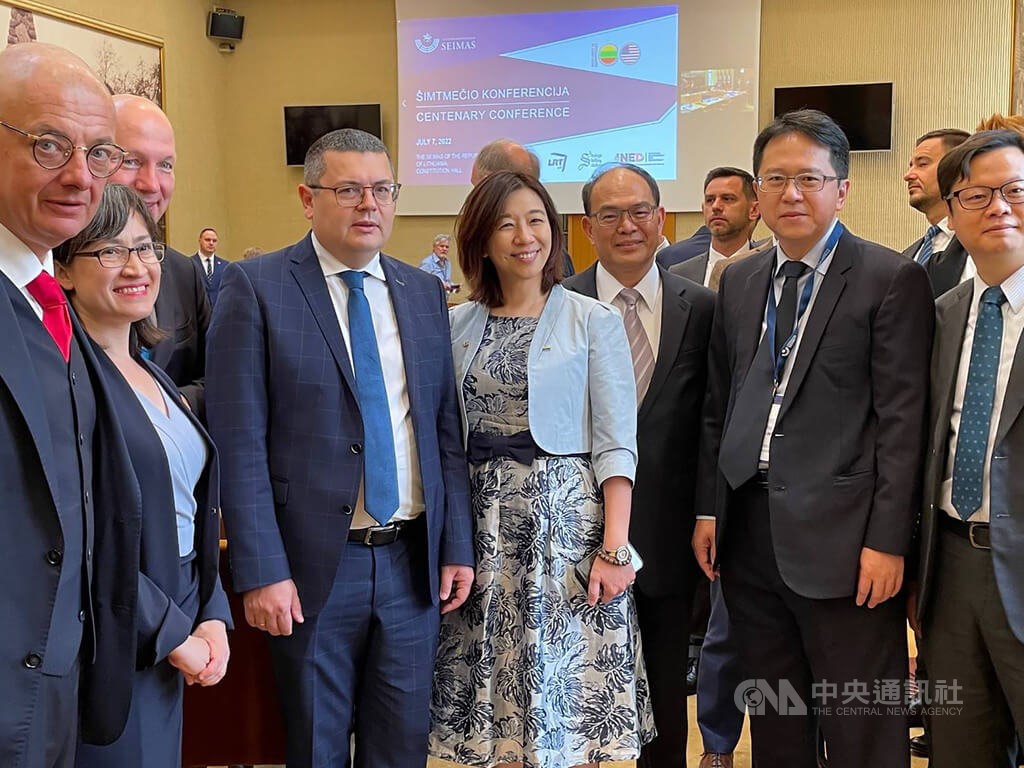 London, Sept. 10 (CNA) China tried to thwart Ukrainian lawmaker Oleksandr Merezhko's plan to establish a Taiwan friendship caucus in the parliament, but his initiative has generated interest and support among his colleagues across party lines, he told CNA recently.
China employed a "Soviet approach" to press him not to go ahead with the plan, Merezhko, head of the Ukrainian Parliament's Committee on Foreign Policy and Interparliamentary Cooperation, said in an interview with CNA on Aug. 27, about two weeks after the formation of the group that he initiated.
When the information about the group's pending establishment was posted prematurely on Twitter by another lawmaker, Merezhko was invited by the Chinese embassy in Ukraine to meet with Ambassador Fan Xianrong (范先榮), he said.
Merezhko said he did not accept the invitation, partly because Fan had refused to see him and his colleagues when they requested a meeting in March to discuss opening humanitarian corridors for civilians in Ukraine, amid Russia's relentless shelling, as they believed Chinese President Xi Jinping (習近平) had some influence with Russia.
Furthermore, Merezhko said, if a foreign ambassador in Ukraine wants to meet with him, the proper procedure is to send a letter to the parliamentary Committee on Foreign Affairs that he chairs, to arrange a meeting.
After Merezhko declined to meet with Fan, the Chinese embassy in Ukraine then proceeded to call or write to the lawmaker's friends and superiors, asking them to put pressure on him, which was a "very Soviet" tactic, he said.
Aug. 18: Ukrainian parliament forms pro-Taiwan caucus to boost ties
Meanwhile, China's Ministry of Foreign Affairs also made representation to Ukrainian Charge d'Affaires in Beijing Zhanna Leshchynska about the issue, Merezhko said.
Merezhko said he had read the formal complaint that was submitted to Leshchynska and did not see any valid logical argument against the establishment of the Taiwan friendship caucus in the Ukrainian parliament.
He noted that Beijing has also made the unfathomable suggestion that the United States is to blame for Russian President Vladimir Putin's decision to invade Ukraine.
The relationship between Ukraine and China is characterized as a "strategic partnership," as per a joint declaration signed between the two countries in 2011, but that status quo is now questionable to Merezhko.
Beijing has aligned itself with Russia, as indicated by Xi's declaration of a "no limits" friendship with Putin before the war began in Ukraine on Feb. 24, and by Fan's refusal to meet with the Ukrainian lawmakers who wanted to talk about humanitarian corridors, Merezhko said.
"This is not any kind of strategic relationship at all," he said.
Merezhko said he got the impression that China had expected Russia would have taken over Ukraine and set up a puppet regime in Kyiv.
China has opposed the sanctions imposed by Western countries against Russia since the start of the war, while Taiwan has joined the global efforts to provide humanitarian aid to Ukraine, Merezhko said.
This has "changed my attitude towards Taiwan and the People's Republic of China," he said.
Were it not for the "moment of enlightenment" in March when Fan refused to meet with the lawmakers, Merezhko said, he would not have taken the bold step to establish a Taiwan friendship caucus.
Merezhko said he came up with the caucus idea during a conference in Vilnius in July, which was held to commemorate the centenary of diplomatic relations between Lithuania and the U.S. and was attended by a Taiwanese delegation.
"There was immediate chemistry between us because we understand each other," Merezhko said, recalling his meeting with the Taiwanese delegation that was led by Taiwan's representative to the U.S. Hsiao Bi-khim (蕭美琴).
"I really appreciated their support. They view our struggle for freedom as their war," Merezhko said, adding that it was his first interaction with Taiwanese politicians, including then Deputy Foreign Minister Tseng Ho-jen (曾厚仁) and Democratic Progressive Party legislators Chiu Chih-wei (邱志偉) and Lin Ching-yi (林靜儀).
Merezhko said that when he proposed the establishment of the parliamentary caucus to facilitate the "continuation of dialogue" between Ukraine and Taiwan, the idea resonated with his colleagues, and the group was soon formed, comprising 10 members of his ruling Servant of the People party and five members of the opposition parties.
"I think it's the morally right thing to do," he said. "And I believe that it is in the interests of our country, and it is in the interests of global democracy."
July 7: Taiwan officials attend Vilnius event marking 100 years of U.S.-Lithuania ties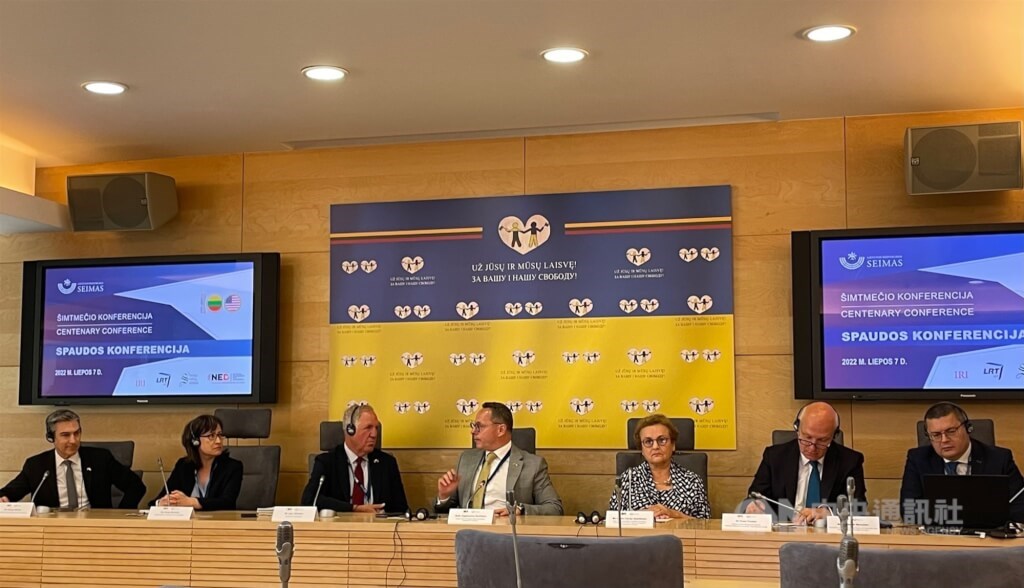 Forming a parliamentary group to promote ties with Taiwan is not against the 1992 Ukraine-China Joint Communique on diplomatic relations, because it allows for "unofficial" relations between Ukraine and Taiwan, Merezhko said.
On the question of a visit to Taiwan by the caucus, Merezhko said Ukrainian parliamentarians have the same right as their counterparts in the U.S., U.K., Poland and other countries because Ukraine is a sovereign nation.
"If it happens, it's normal," Merezhko said, adding the reasons for such a visit would include exchanges on economic, humanitarian, and cultural issues - not just politics.
View All