JOB SCAM
/
Taiwan working to bring home its citizens in Cambodia who need help: MOFA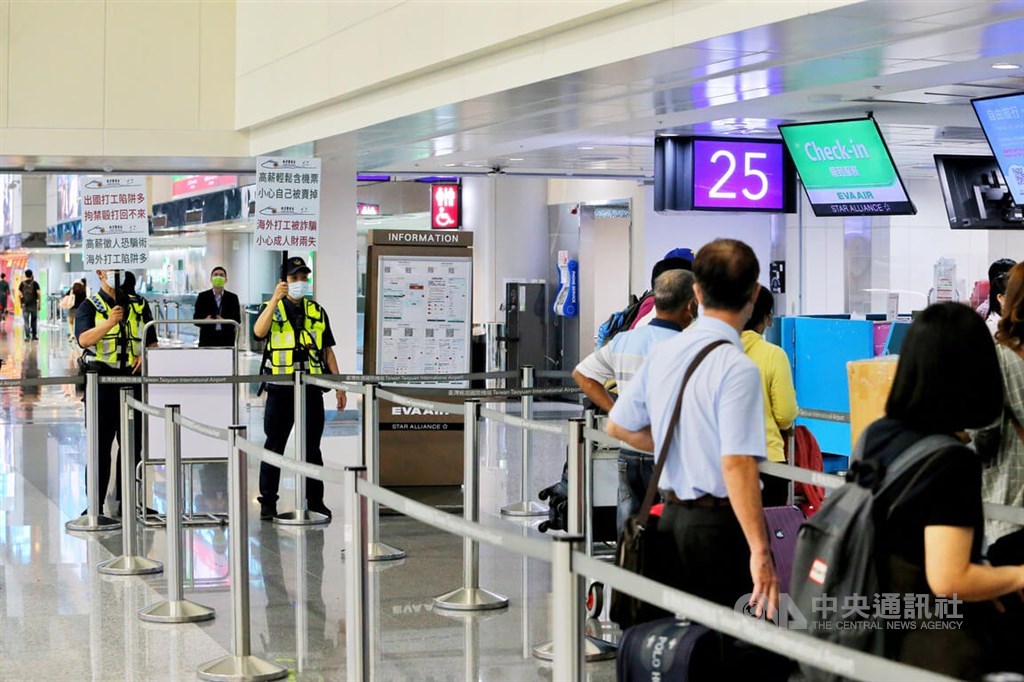 Taipei, Aug. 21 (CNA) Taiwan's Ministry of Foreign Affairs (MOFA) said Sunday that the government is working to assist with the return of hundreds of Taiwanese allegedly being held hostage by human traffickers in Cambodia, after China made a similar offer.
Exercising consular jurisdiction overseas is part of Taiwan's sovereignty, "a job the Taiwan government will never outsource to another country," MOFA said in a press release, after the Chinese embassy in Cambodia offered to help free the Taiwanese victims there.
MOFA said the Taiwan government is currently doing its best to enhance cooperation between law enforcement authorities in Taiwan and Cambodia, in an effort to bring home the Taiwanese being held hostage there, as soon as possible.
As of Sunday, some 370 Taiwanese were stuck in Cambodia, after being lured there by criminal groups on promises of high pay for tech jobs, the Taiwan government said, citing information it had received from families seeking help.
The situation, however, has been complicated by the fact that Cambodia is a close ally of China, which sees Taiwan as part of its territory, and Phnom Penh does not recognize Taiwan or engage in any official contact with Taipei.
Taiwan's Cabinet has said that a task force comprising officials from MOFA, the Ministry of Justice, and the Criminal Investigation Bureau has been assigned to tackle the human trafficking issue. The task force will focus on helping to safely bring home the Taiwanese victims in Cambodia, and it will also provide public information on the risks related to traveling and working in Cambodia, the Cabinet said.
China, meanwhile, has been making similar offers, as indicated by the Chinese embassy in Phnom Penh, which has invited Taiwanese in Cambodia to seek its help if necessary.
"The freedom of movement of some Taiwanese compatriots has been restricted, and they have been forced to engage in telecommunications fraud and other illegal activities," the Chinese embassy said in an open letter Saturday, citing media reports.
The embassy said the Taiwanese are hoping to be rescued as soon as possible, and it urged them to get in touch, if necessary.
"Please contact our embassy directly if you encounter problems of any kind in Cambodia," the letter read. "Taiwanese compatriots are Chinese citizens, and it is the duty of China's embassies overseas to protect ouritizens' legal rights."
Meanwhile, the Keelung Prosecutors Office on Sunday obtained a court order to detain two suspects for alleged human trafficking, after they were accused of luring two Taiwanese to travel to Cambodia last week to work for a telecommunications fraud ring there.
One of the victims, a 42-year-old man surnamed Chen (陳), owed money to the two suspects, the prosecutors office said.
Taiwan police are trying to locate Chen and the other victim, his 36-year-old girlfriend, the office said.
Related News
Aug. 17: Woman detained in NT$100,000-per victim Cambodia fraud ring case
Aug. 16: Alarmed by job scams, job bank removes 179 overseas job postings
Aug. 15: 9 Taiwanese victims of Cambodia job scam brought home
Aug. 11: Taiwan forms task force to help Taiwanese trafficking victims in Cambodia
Aug. 9: Prosecutors detain two over Dubai human trafficking operation
Aug. 8: Thousands of Taiwanese may be trafficking victims in Cambodia: Police
View All