SVG embassy celebrates anniversary with prime minister-led discussion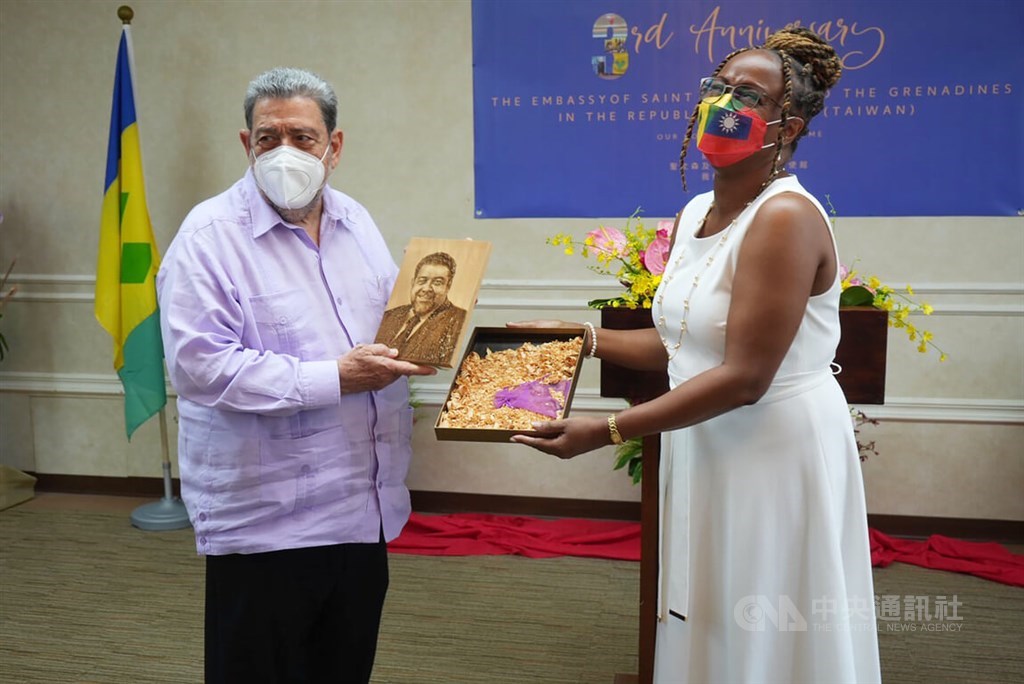 Taipei, Aug. 9 (CNA) The Embassy of St. Vincent and the Grenadines (SVG) in Taiwan celebrated the third anniversary of its official opening on Tuesday with a special discussion led by the country's Prime Minister Ralph Gonsalves, reminding SVG nationals and guests of 41 years of strong friendship between the two countries.
Official relations remain strong and will not be broken at the request of others, the visiting SVG Prime Minister said at the embassy anniversary held in the Diplomatic Quarter in Taipei's Tienmu area.
"We have had diplomatic relations with Taiwan since August 1981, we have been old friends and we have been good friends. You can't be so arrogant from across the Taiwan Strait to tell me that if I want relations with you, I must drop relations with Taiwan," Gonsalves said.
Gonsalves called the idea of ending relations with Taiwan at the request of others an "absurdity."
SVG, which fought a 31-year guerrilla war against the British, will not be disrespected, Gonsalves said, adding that nobody can demand or set preconditions for the country.
Gonsalves, currently the longest-serving head of government within the 15-member Caribbean Community, was received with loud applause by the audience, which included Vincentian students and nationals, foreign diplomats and representatives of Taiwanese organizations and businesses.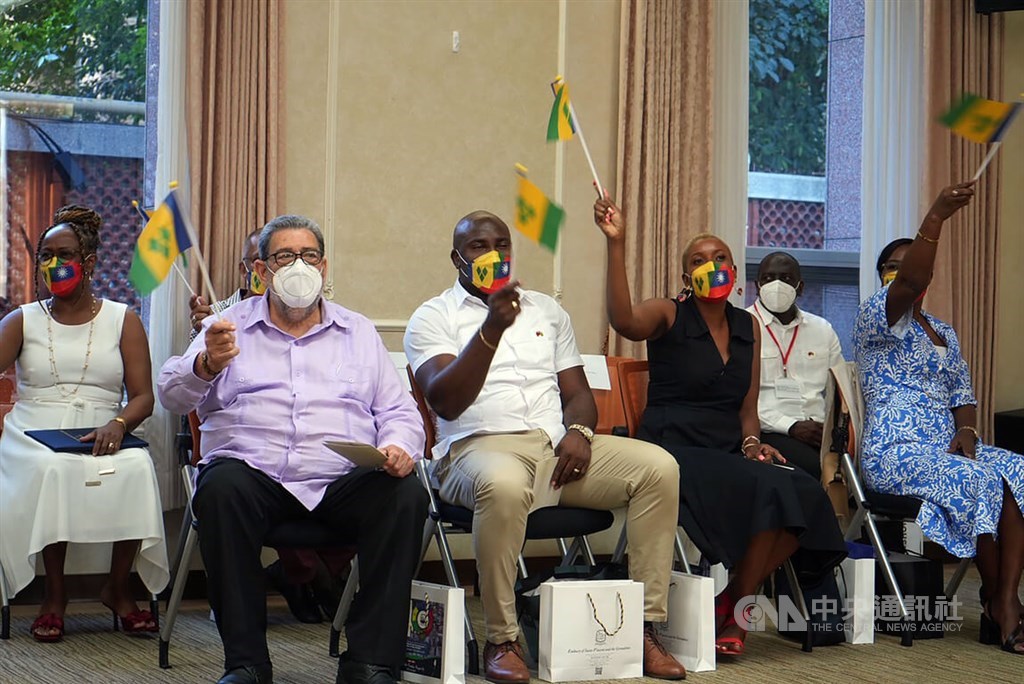 The prime minister is currently on a six-day visit at a time of heightened tensions across the Taiwan Strait. Intensive military drills are being conducted by China in waters around Taiwan in retaliation for a visit last week by U.S. House Speaker Nancy Pelosi.
SVG opened its embassy in Taipei on Aug. 8, 2019 and represents Vincentians and Vincentian interests with a view to strengthening bi-lateral relations with Taiwan.
The embassy on Nov. 1, 2021 received the Republic of China Chamber of Commerce Golden Merchants' Award for being the Most Outstanding Foreign Embassy and Mission in Taiwan.
Related News
Aug. 10: SVG will not cut diplomatic relations with Taiwan: Prime minister
Aug. 8: President Tsai thanks visiting SVG PM over visit amid China exercises
Aug. 7: Visiting SVG PM urges China to stop military exercises