Fortifications, FIM-92 Stingers Han Kuang drill highlights: scholar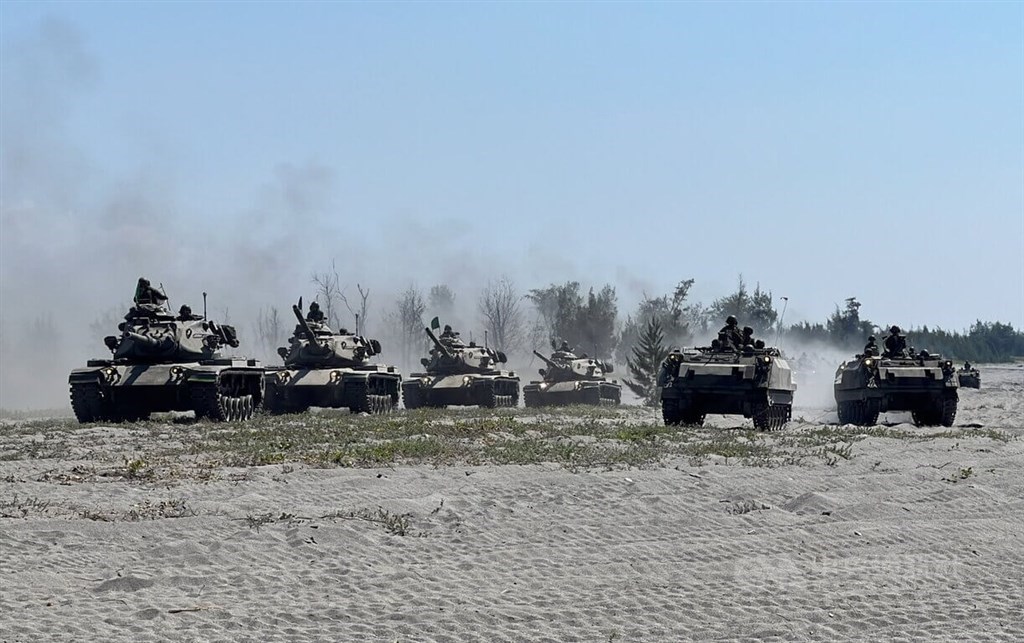 Taipei, July 29 (CNA) The trench system and use of FIM-92 Stingers were among the highlights of this year's annual combined forces live-fire Han Kuang exercises which concluded on Friday, Taiwanese defense analyst Su Tzu-yun (蘇紫雲) told CNA.
The five-day live-fire component of the annual Han Kuang military exercises, which took place across Taiwan, simulated defending against a Chinese invasion of Taiwan.
Su, an analyst at the government-funded Institute for National Defense and Security Research, observed that the military had "referenced Ukraine's experience" in trying to defend itself from the attacks of Russian forces.
This included the building of a 100-meter-long trench system and bunkers by reservist forces at Port of Taipei in New Taipei's Bali District, Su said.
Such fortifications could block or delay attempts by enemies to advance and allow Taiwan's forces to destroy invading units, Su said.
The military also deployed soldiers to high-rise buildings to practice firing FIM-92 Stingers, a United States-made man-portable air-defense system, Su said.
This is part of the asymmetric warfare tactics used by Ukrainian forces because of its low cost and effectiveness, he said.
In many ways the Russian invasion of Ukraine has not only made Taiwan nationals pay more attention to the country's defense, but also influenced how the military conducted its exercises, Su said.
The drills this year showcased efforts by Taiwan's military to determine "the best combination" of traditional and asymmetric warfare strategies, he said.