Amendment passes to grant teachers fair use of copyrighted work remotely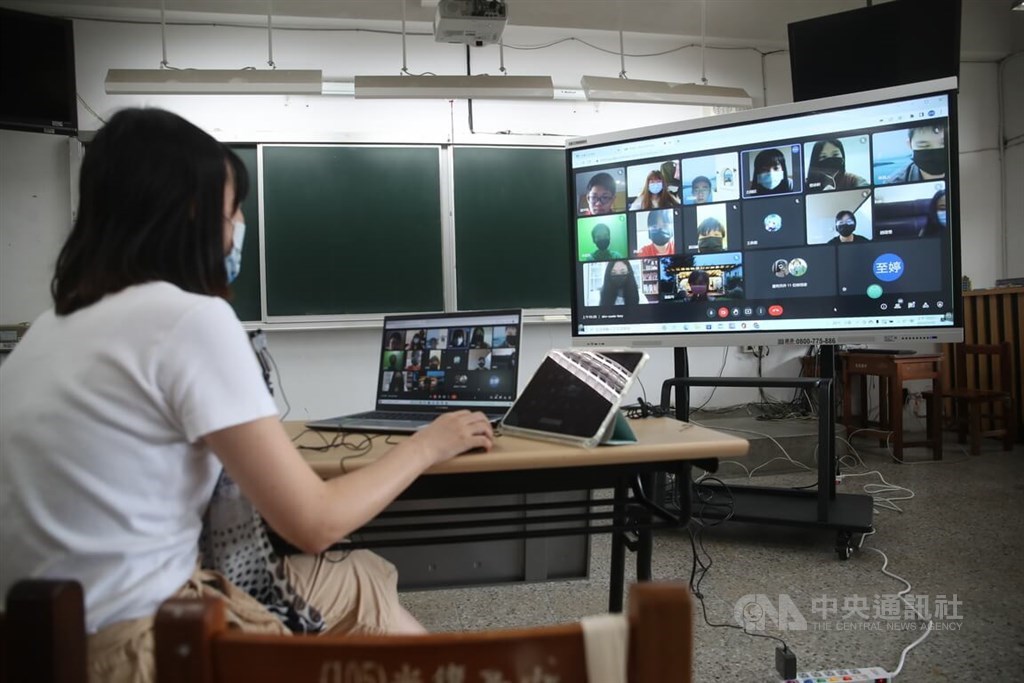 Taipei, May 28 (CNA) A bill to amend the Copyright Act to enable the fair use of copyright-protected work by schoolteachers as teaching materials in their virtual courses without prior permission was passed by the Legislature Friday.
The amendment will exempt schoolteachers from obtaining prior permission to display, use, or transmit copyrighted texts and other materials "within a reasonable scope" and "where necessary for the purpose of teaching in schools" in their remote classes.
The Copyright Act, however, does not clearly define what is meant by the fair use of a work, stating only that "all circumstances shall be taken into account" when determining whether a copyright-protected work is used within a reasonable scope.
Under the amendment, online courses in which teachers utilize copyright-protected materials should only be accessible by enrolled students, a measure intended to protect the rights of people holding the copyright of those materials, according to the Ministry of Economic Affairs (MOEA).
The MOEA said in a press statement Friday that the amendment would expand the fair use of copyrighted materials -- which is currently only allowed in face-to-face teaching activities at schools -- to classes being taught online in response to an increasing demand for distance education.
However, such fair use would not apply to online courses that are not part of formal education, such as those offered at community colleges or through non-profit massive open online course (MOOC) platforms, MOEA said.
Nor does it apply to profit-oriented after-school programs that take place virtually, MOEA said, adding that lecturers using copyright-protected materials in those occasions should still acquire permission from copyright holders in advance.
On Friday, lawmakers also passed an amendment to the Copyright Act to enable the National Central Library (NCL) to create digital editions of its books.
This will allow the Ministry of Education-affiliated library to retain the digital copies of its collections and archives even if physical copies are lost or damaged, the MOEA said.
However, MOEA noted that the NCL would be forbidden from digitizing books already released by publishers with digital versions and that the NCL's digital collections would only be accessible through computers at the national library.