Live-fire Han Kuang exercises to go on as scheduled in July: minister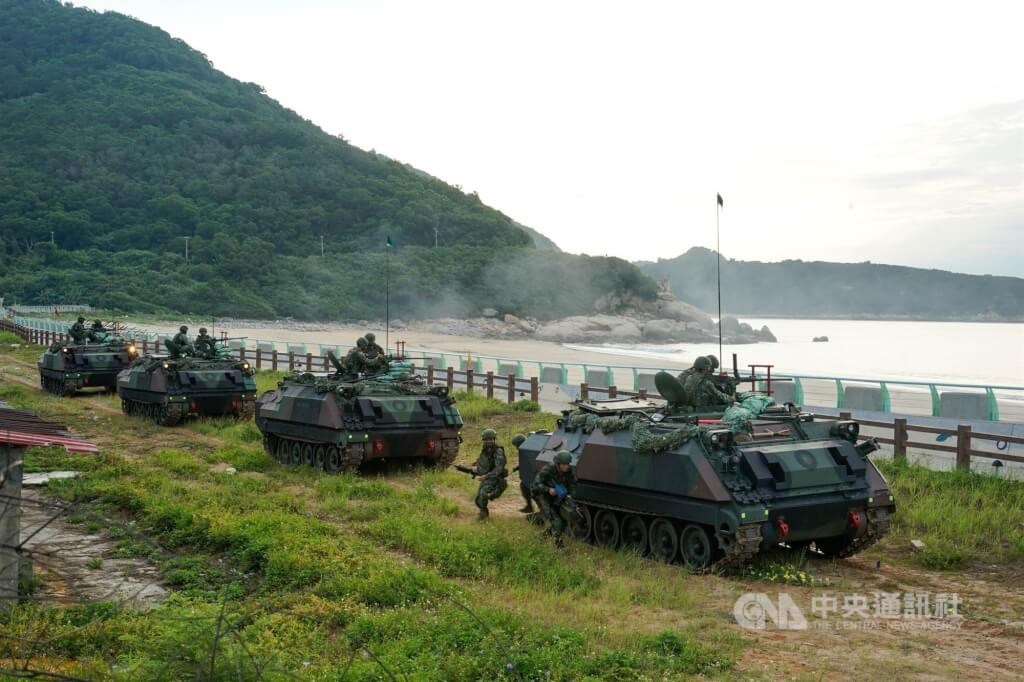 Taipei, May 26 (CNA) The live-fire portion of this year's annual Han Kuang military exercises will be held in July as scheduled but possibly on a smaller scale than previous editions due to the surge of COVID-19 cases in Taiwan, Defense Minister Chiu Kuo-cheng (邱國正) said Thursday.
As domestic COVID-19 infections continue to rise, a lawmaker asked during a legislative session Thursday whether the live-fire drills would be suspended and if the Ministry of National Defense had a plan B.
Chiu responded that the live-fire exercises would not be suspended but would likely be downsized, with the number of military personnel participating in the drills to be reduced.
The 38th Han Kuang military exercises include both simulated tabletop war games and live-fire drills. The tabletop exercise was concluded from May 16-20 while the live-fire component is scheduled for July 25-29.
Unlike previous editions, this year's simulations were conducted using an actual wargames map on a table, rather than on a computer.
The tabletop exercise simulated the military's defense tactics against possible Chinese invasion scenarios drawn from the Russia-Ukraine war, according to the ministry.
The live-fire component will be based on the outcome of the tabletop simulation, testing Taiwan's capabilities against a Chinese invasion.
The annual Han Kuang exercises, first held in 1984, are the nation's largest military exercises involving all branches of the armed forces.