Senior U.S. congressional delegation arrives in Taiwan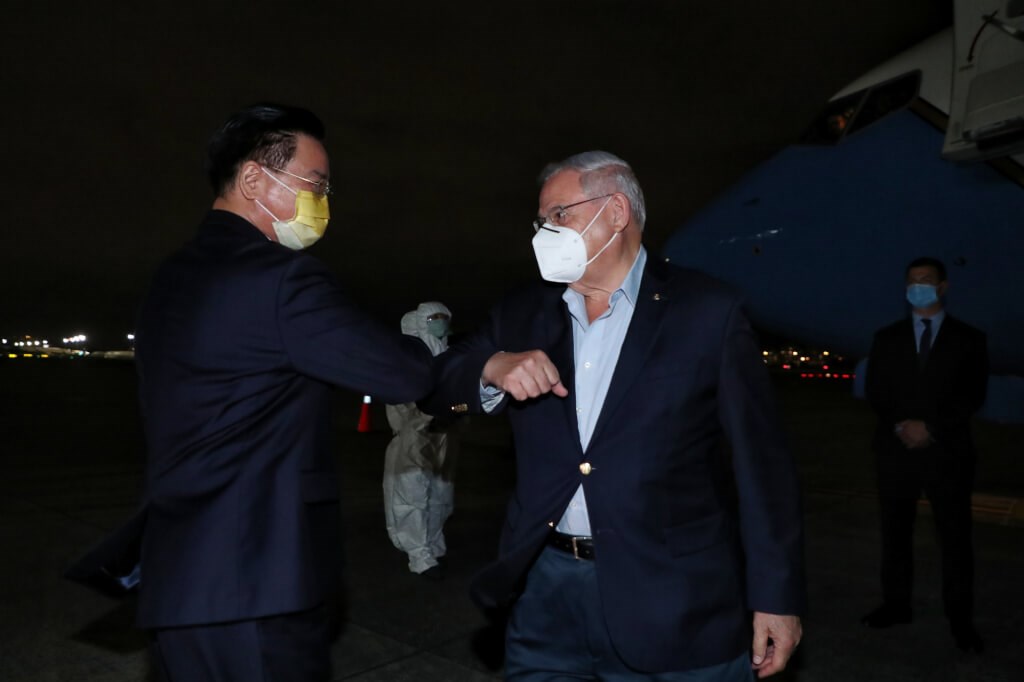 Taipei, April 14 (CNA) A bipartisan group of American lawmakers, led by the ranking member of the Senate Budget Committee Lindsey Graham, arrived in Taiwan on Thursday evening for a brief visit that will involve meetings with top-level Taiwanese officials.
The delegation arrived at Taipei Songshan Airport on a military plane at 7:40 p.m., after wrapping up their trip to Australia earlier the same day. On arrival, they were greeted by Foreign Minister Joseph Wu (吳釗燮).
The delegation will also meet with President Tsai Ing-wen (蔡英文) and Minister of National Defense Chiu Kuo-cheng (邱國正) before concluding their visit Friday evening, according to Taiwan's Ministry of Foreign Affairs (MOFA).
Meanwhile, the American Institute in Taiwan (AIT) said in a press statement that the delegation's trip to Taiwan is part of a larger visit to the Indo-Pacific region, with "U.S.-Taiwan relations, regional security, and other significant issues of mutual interest" among the issues to be discussed with Taiwan officials.
The visit showed bipartisan support for Taiwan in the U.S. Congress, MOFA said.
It came after U.S. House Speaker Nancy Pelosi cancelled a planned visit to Asia last week, which reportedly would have included a stop in Taiwan, after contracting COVID-19.
Led by Graham, the delegation also includes Robert Menendez, chair of the Senate Foreign Relations Committee, Robert Portman, ranking member of the Senate Homeland Security Committee, Senators Richard Burr and Ben Sasse, as well as Representative Ronny Jackson.
Commenting on the matter on Thursday, Zhao Lijian (趙立堅), spokesperson for China's Ministry of Foreign Affairs, said China opposed any form of official contact between the U.S. and Taiwan.
Zhao urged the American lawmakers to adhere to the "One China principle," which expresses China's claim that Taiwan and China are part of the same country, while warning that they should not go further down "the dangerous path."