Taiwan wishes U.S. House Speaker speedy recovery from COVID-19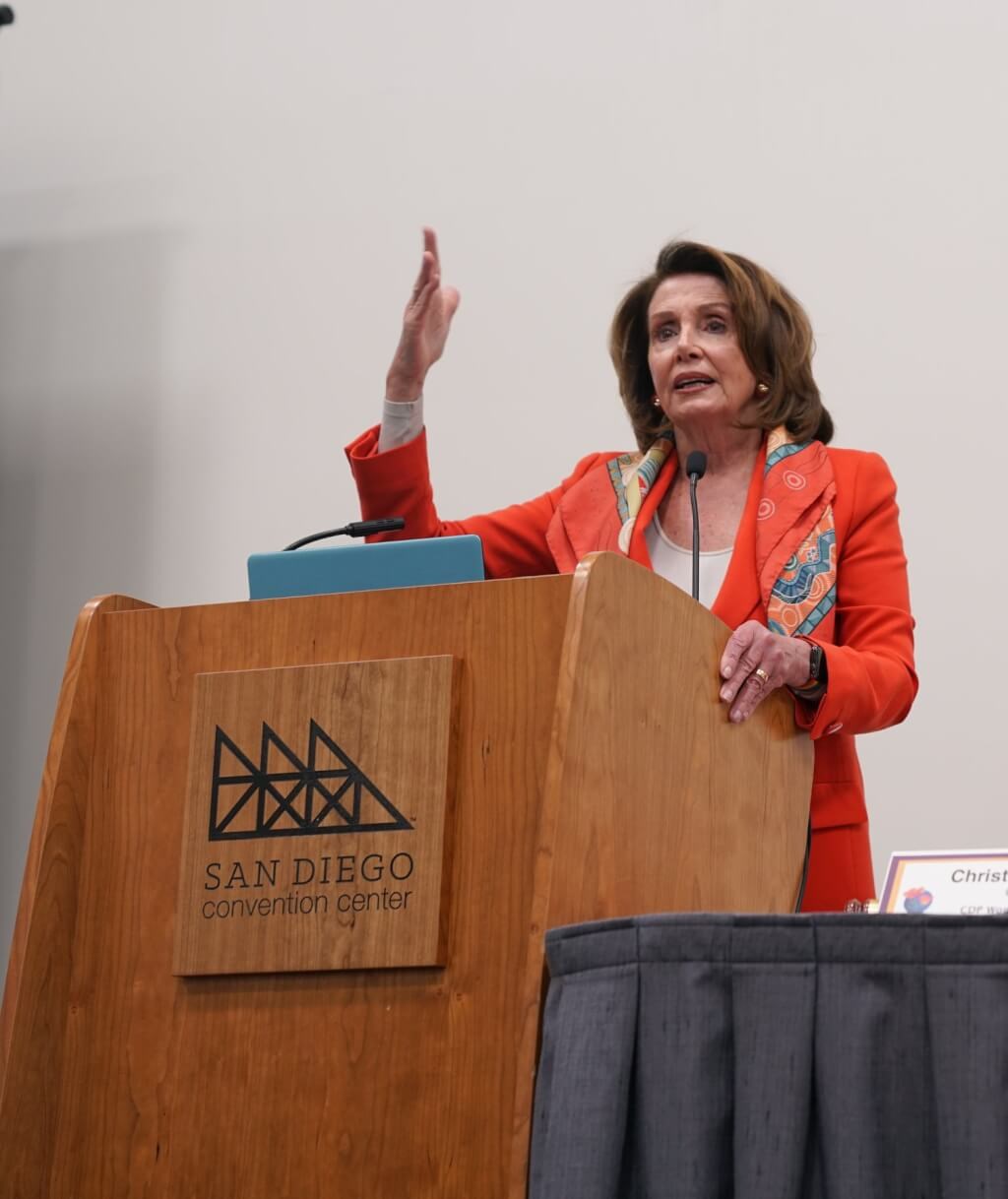 Taipei, April 8 (CNA) Taiwan's Ministry of Foreign Affairs on Friday extended regards on behalf of Taiwan to U.S. House Speaker Nancy Pelosi, who has tested positive for COVID-19 and has been forced to cancel a planned visit to Asia, which reportedly would have included a stop in Taiwan.
Pelosi, 82, was scheduled to lead a U.S. Congressional delegation to visit Japan this weekend and was reportedly planning to arrive in Taiwan on Sunday, but her spokesman Drew Hammill announced on Thursday that the trip will be postponed to a later date because she has tested positive for COVID-19.
"After testing negative this week, Speaker Pelosi received a positive test result for COVID-19 and is currently asymptomatic. The Speaker is fully vaccinated and boosted, and is thankful for the robust protection the vaccine has provided," Hammill said of Pelosi on Twitter.
The speaker will quarantine according to the U.S. Centers for Disease Control and Prevention's guidance, and encourages everyone to get vaccinated and boosted, as well as get tested regularly, Hammill said in his tweets.
Taiwan's Presidential Office spokesperson Xavier Chang (張惇涵) said President Tsai Ing-wen (蔡英文) gave her sincere regards to Pelosi, who is a "truly good friend of Taiwan," and wished that Pelosi will recover soon.
Neither Hammill nor Chang, however, confirmed reports that Pelosi had planned to visit Taiwan. Pelosi would have been the highest-ranking elected official to visit Taiwan in recent years.
Meanwhile, China has reacted strongly to news of Pelosi's planned visit to Taiwan. Chinese Foreign Minister Wang Yi (王毅) said on Thursday that the visit would be a "malicious provocation to China's sovereignty" and "all the consequences will be borne by the U.S."
The Taiwanese foreign ministry's spokeswoman Joanne Ou (歐江安), meanwhile, said the Taipei Economic and Cultural Office in the U.S., Taiwan's de facto embassy, will convey the well wishes to Pelosi.