KMT's Chu laments Nicaragua switch to Beijing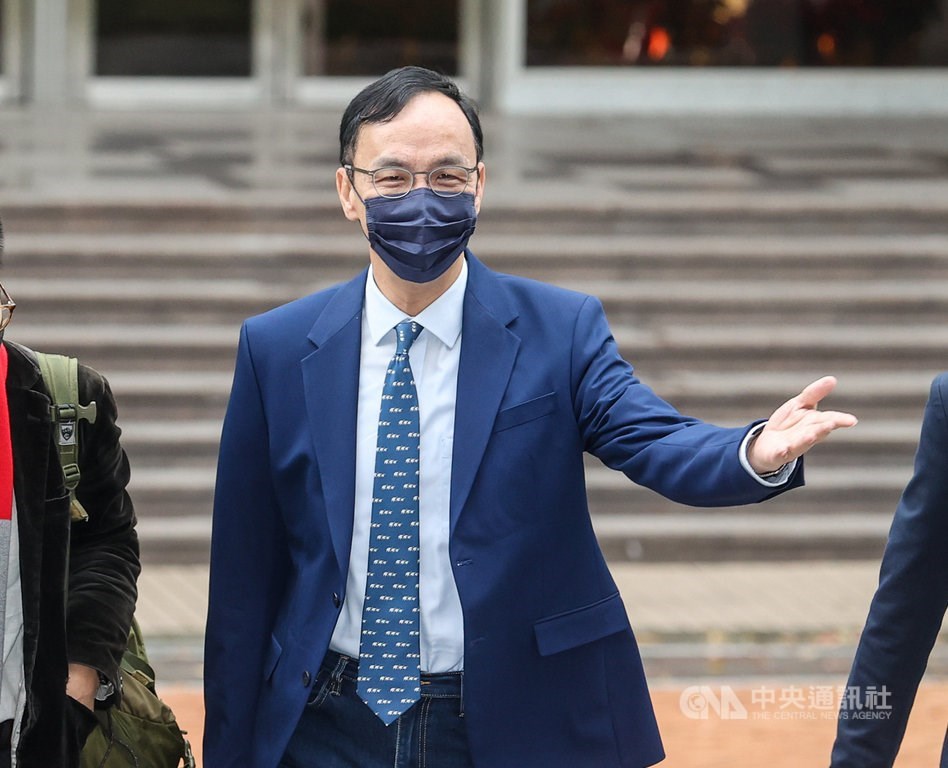 Taipei, Dec. 10 (CNA) Opposition Kuomintang (KMT) Chairman Eric Chu (朱立倫) has accused Nicaragua's government of "acting in bad faith," saying a switch of diplomatic ties to Beijing Friday showed a complete disregard for Taiwan's long-term assistance and support.
Nicaraguan President Daniel Ortega severed ties with Taiwan for the second time early Friday (Taipei time), with the Central American nation switching diplomatic recognition to China later in the day.
Under a previous Ortega administration in 1985, Nicaragua also switched recognition to Beijing, before resuming ties in 1990 under Ortega's successor Violeta Barrios Torres de Chamorro.
In a Facebook post, Chu said the KMT stood with the rest of the country during this time of "sadness and regret."
He urged the island's population to be strong, and, more importantly, defend Taiwan's sovereignty and dignity, as well as the safety and prosperity of its 23 million people.
"Acting in bad faith, the Nicaraguan government has ignored Taiwan's long-term assistance and support, which has made people deeply angry," Chu said.
Chu said the Chinese Communist Party was "poaching" diplomatic allies in an attempt to stifle Taiwan's international presence, adding that his party would "never accept any action that undermines peace in the Taiwan Strait or hurts the feelings of the Taiwanese people."
The KMT leader also called for both sides of the Taiwan Strait to replace confrontation with dialogue, and replace malicious harm with friendly exchanges.
"Only through dialogue and exchanges and mutual respect can we promote goodwill and resolve the estrangement between the two sides of the strait," he said.
Chu said his party's position of firmly defending the Republic of China -- the official name of Taiwan -- would never change, and that the KMT would stand firmly with international democracy and the people of Taiwan.
Meanwhile, ruling Democratic Progressive Party (DPP) Lawmaker Lo Chih-cheng (羅致政) said Nicaragua breaking official diplomatic ties with Taiwan was due to Chinese countermeasures against Taiwan's participation in the United States-hosted Democracy Summit.
Lo, however, did not elaborate on the causal relationship beyond the fact that China had not been invited to the summit.
The lawmaker said he regretted the ending of diplomatic relations and hoped that the Ministry of Foreign Affairs would make every effort to consolidate ties with other diplomatic allies.
New Power Party (NPP) lawmaker Chen Jiau-hua (陳椒華), meanwhile, said her party strongly condemned China's poaching of Taiwan's allies, during the democracy summit in the U.S.
Chen called on like-minded countries to fight against China's tyranny, adding that the NPP supported the Taiwanese government and like-minded countries in deepening official and unofficial partnerships.
Regarding fears of other allies being influenced by the latest breaking of ties, former Foreign Minister Chen Chien-jen (程建人) said the possibility of triggering a domino effect was low because the U.S. gave high-profile support to Taiwan and would likely exert its influence.
As the U.S. opposes China in various levels of government while directly and openly supporting Taiwan's entry into international organizations, it should therefore be able to exert its influence to stabilize Taiwan's foreign relations, Chen said, giving the U.S.' stabilizing of the relationship between Honduras and Taiwan as an example.
While Honduran President-elect Xiomara Castro had previously floated the idea during campaigning of switching diplomatic recognition to China, her team has since promised that diplomatic ties with Taiwan will remain unchanged.
Curiously absent from domestic soul searching over yet another lost ally was the impact of U.S. sanctions on Ortega's government.
With Washington having imposed further sanctions in the wake of Ortega's most recent election win in November -- described by U.S. Secretary of State Antony Blinken as a "sham" -- turning to Beijing for aid and support became a natural course of action for the Nicaraguan president, according to a Taipei-based diplomatic source cited by Reuters.