Slovenian prime minister calls for support for Lithuania over China spat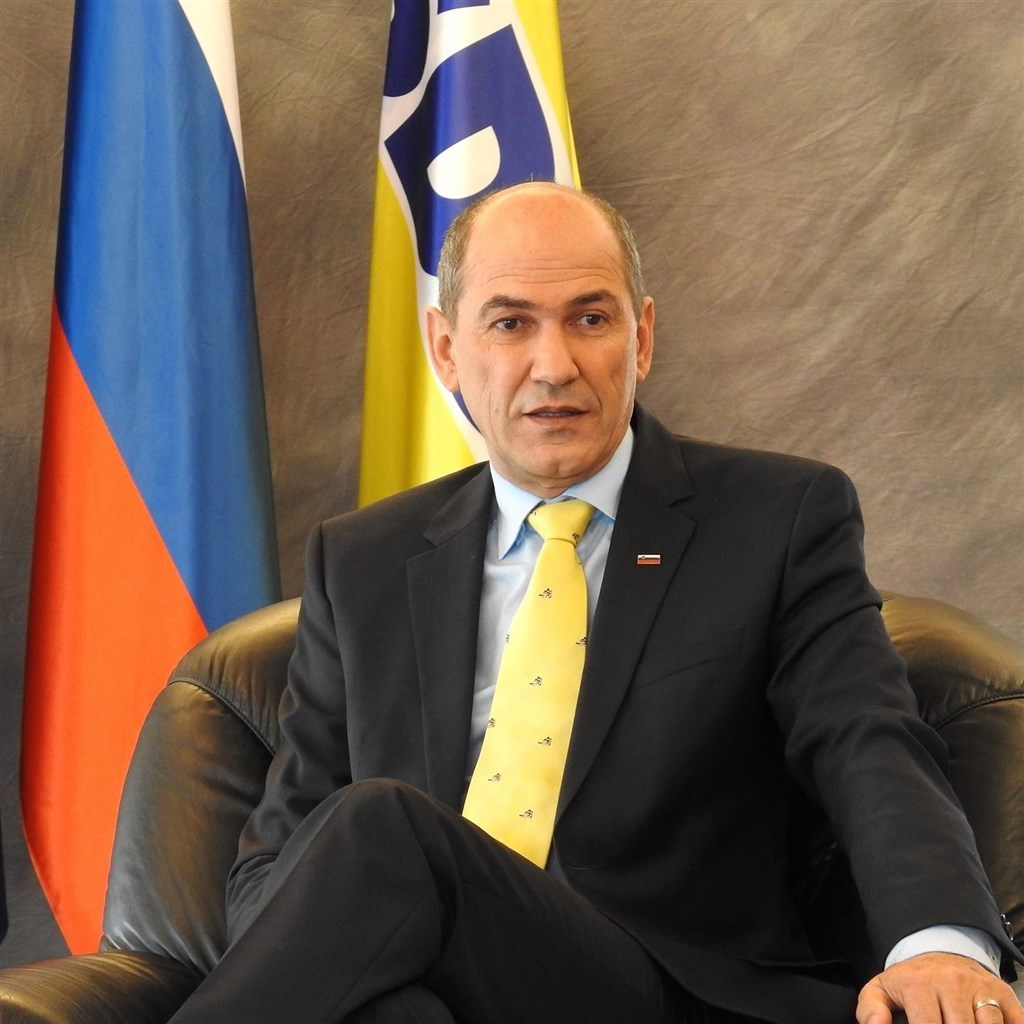 Brussels, Sept. 15 (CNA) Slovenian Prime Minister Janez Jansa on Monday urged European Union nations to show support for Lithuania, which has reportedly faced retaliation from the Chinese government for its decision to deepen ties with Taiwan.
"Expelling the Lithuanian Ambassador from China and using trade as a weapon in a diplomatic dispute against one EU Member State is a reprehensible event which will have an impact on overall EU-China Relations," Jansa said in a letter addressed to the European Council members, which was revealed by American media company The Politico on Wednesday.
In August, China's Ministry of Foreign Affairs asked Lithuania to withdraw its ambassador to Beijing while recalling its envoy to Vilnius after the Baltic country allowed Taiwan to establish a representative office there and use a name that more clearly reflects it represents Taiwan, instead of the wording typically used by Taiwan's representative offices in other countries.
The office, named "The Taiwanese Representative Office in Lithuania," marks the first time in 18 years that Taiwan has opened a new representative office in Europe. The last location to be established there was the Taipei Representative Office in Slovakia, in 2003.
China sees Taiwan as part of its territory and objects to any actions that it perceives as treating Taiwan as a separate country or encouraging its formal independence.
According to media reports, China has also introduced trade sanctions, such as the suspension of direct freight train services to the Baltic state in August, which the Chinese state media has denied.
"We must stand by every EU Member State that is facing pressure," said Jansa, whose country is serving as the presidency of European Council until the end of 2021.
"We must show China that we stand with each other, and that we will not let China threaten any of us," he added.
The prime minister said he wished to exchange views with EU leaders and come up with "concrete steps in our future policy towards China" in an EU leaders' summit hosted by Slovenia in October.
In a statement issued Wednesday, Taiwan's Ministry of Foreign Affairs said the Slovenian prime minister's letter showed that support for Taiwan and Lithuania from global democratic societies has become stronger.