Taiwan to scale down annual live-fire drills in July: sources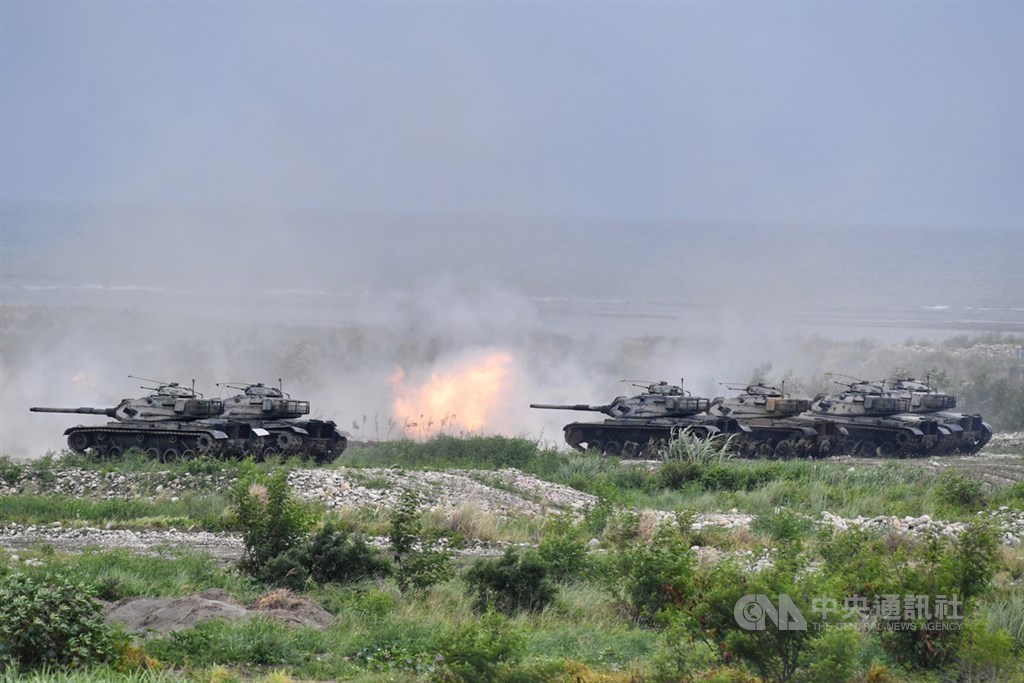 Taipei, May 24 (CNA) The live-fire component of this year's annual Han Kuang exercises in Taiwan will be conducted with a minimum number of soldiers, due to the recent spike in domestic COVID-19 cases in the country, military sources told CNA on Monday.
The Han Kuang exercises, which involve tabletop and live-fire drills, are held annually to test the country's capability to repel a possible military attack by China.
This year's tabletop drills, which are aimed at honing the military commanders' decision-making and battle management skills, were held April 23-30, while the live-fire drills are scheduled to start July 12 and run for five days.
According to military sources, the live-fire drills will be conducted as scheduled, despite the nationwide Level 3 COVID-19 alert that was issued on May 19 due to a spike in domestic COVID-19 cases.
To reduce the risk of cluster infections, however, the military will carry out the live-fire drills with as few soldiers as possible, testing the tactics and strategies derived from the tabletop drills, the sources said.
In addition, no media coverage or VIP observance of the drills will be permitted this year, as they will be off limits to all civilians, the sources said.
The military had planned to allow media coverage of a jet fighter landing drill on a contingency runway in Pingtung County and an anti-landing exercise at a beachfront area there.
Asked to comment, Defense Ministry spokesperson Shih Shun-wen (史順文) said the plans for the exercises are still being discussed and the military will make adjustments based on the situation on the ground.
Taiwan has been reporting hundreds of locally transmitted COVID-19 cases every day for more than a week, after health authorities identified two major clusters, one at an airport hotel in Taoyuan in late April and the other in a red-light district in Taipei in mid-May.
On Monday, 590 domestic cases of COVID-19, five new imported ones, and six deaths were reported in Taiwan.