CORONAVIRUS
/
Third Taiwanese diplomat returns from India for COVID-19 treatment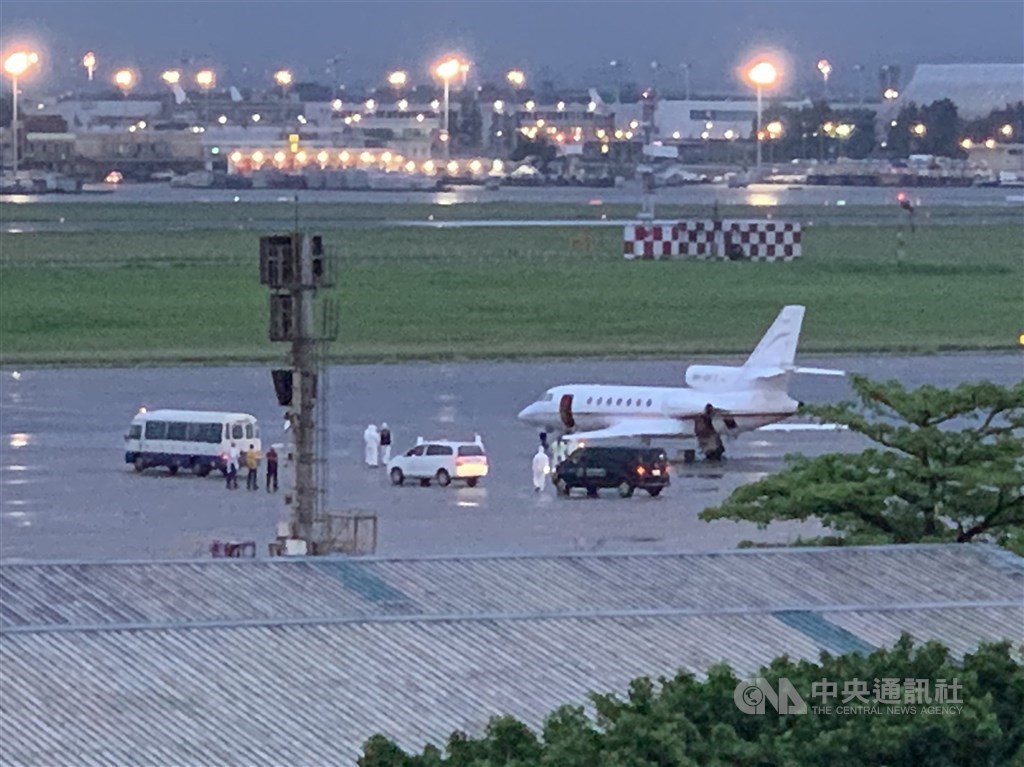 Taipei, May 14 (CNA) A medical charter flight carrying another Taiwanese diplomat posted in India arrived in Taiwan on Friday evening to be treated for COVID-19, according to the Ministry of Foreign Affairs (MOFA).
The diplomat was one of two COVID-19 cases confirmed at Taiwan's representative office in New Delhi on May 10, MOFA spokesperson Joanne Ou (歐江安) said, and the third envoy to be flown back to Taiwan to be treated for the disease amid a surge of infections in India.
The ministry began arranging a medical charter flight for the diplomat after a local medical expert advised that the individual be brought back to Taiwan for additional treatment, she said.
Meanwhile, the ministry has dispatched medicine for infected workers in New Delhi who developed mild symptoms and has arranged virtual medical consultations for them, Ou said.
The ministry said on Monday that 10 workers in the representative office in India have contracted COVID-19, including two Taiwanese diplomats who were sent back to Taiwan on May 8 on a medical charter fight due to their worsening conditions.
The two are recovering in the hospital, according to Ou, who declined to name any of the people in the representative office who have been infected, citing privacy concerns.
She also declined to confirm if Taiwan's representative to India, Ger Bau-shuan (葛葆萱), has been infected.
Taiwanese media reported that Ger has suffered mild symptoms after testing positive for the virus and would continue his work there.
India has seen exponential growth in COVID-19 cases since early April.
Daily infections since April 20 have surpassed 300,000 every day, and the country's death toll has now risen above 262,000 as of Friday, according to data from international media and the Johns Hopkins University.
India-based diplomats who are not responsible for essential operations of the representative office will be asked to return to Taiwan with their families as soon as possible until the epidemic curve in India flattens, Ou said Monday.
People will be sent in to India if essential operations at the New Delhi office are affected, Ou said, adding that those who have received a COVID-19 vaccine will be considered for the post first.
View All