Taiwan signs NT$291 million missile maintenance deal with U.S.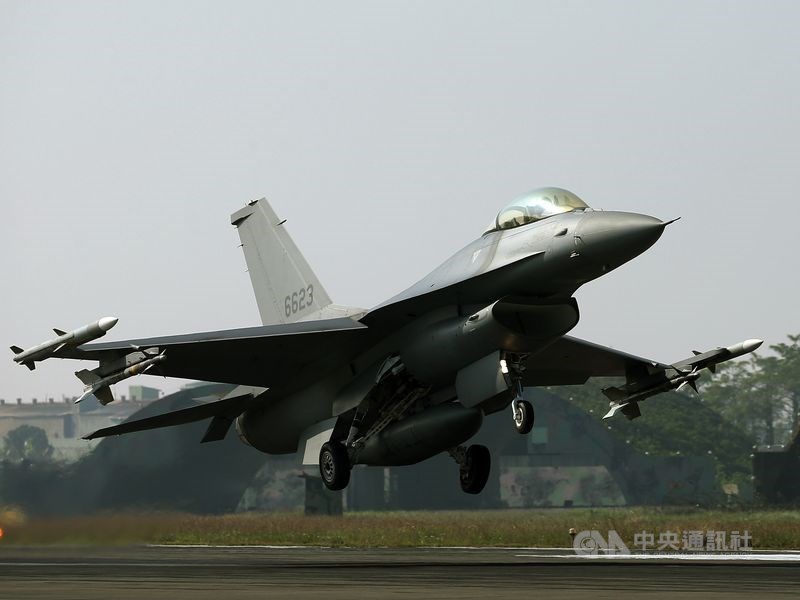 Taipei, May 13 (CNA) Taiwan's Air Force recently signed a deal worth NT$291 million with the U.S. in order to continue the maintenance of armaments relating to its F-16 fighter jets, an Air Force official said Wednesday.
The deal will see U.S. personnel provide maintenance to missiles that can be loaded onto Taiwan's F-16 fighter jets, which were manufactured by U.S.-based Lockheed Martin Co. It comes in the wake of the Chinese Air Force conducting increasingly frequent sorties near the island.
F-16 fighter jets have been a mainstay of Taiwan's Air Force as it seeks to secure the nation's airspace, along with the Ching-kuo indigenous defense fighter (IDF) and Mirage 2000 fighter, according to the Air Force source.
The Air Force is currently in the process of upgrading its 141 F-16A/B fighter jets to the F-16V variant, a process that is scheduled to be completed in 2023. In addition, the U.S. administration in August 2019 approved an estimated NT$240 billion (US$8 billion) arms sales package to Taiwan that included 66 F-16V fighter jets.
According to the military source, F-16 fighters can be fitted with a wide range of armaments that Taiwan has purchased from the U.S. These include AGM-88 Harm high-speed anti-radiation missiles, AGM-84L Harpoon block II missiles, AGM-65 Maverick missiles, AIM-120 advanced medium-range air-to-air missiles and AIM-9X Block II Sidewinder missiles.
The official did not reveal when the agreement between Taiwan's Air Force and the American Institute in Taiwan was inked.
According to a government notice, the contract covers the period April 29, 2021 to Dec. 31, 2025 and maintenance work will be conducted in Chiayi City and Hualien County, where Taiwan's F-16 fleets are based.