President Tsai receives International Pioneer Award for leadership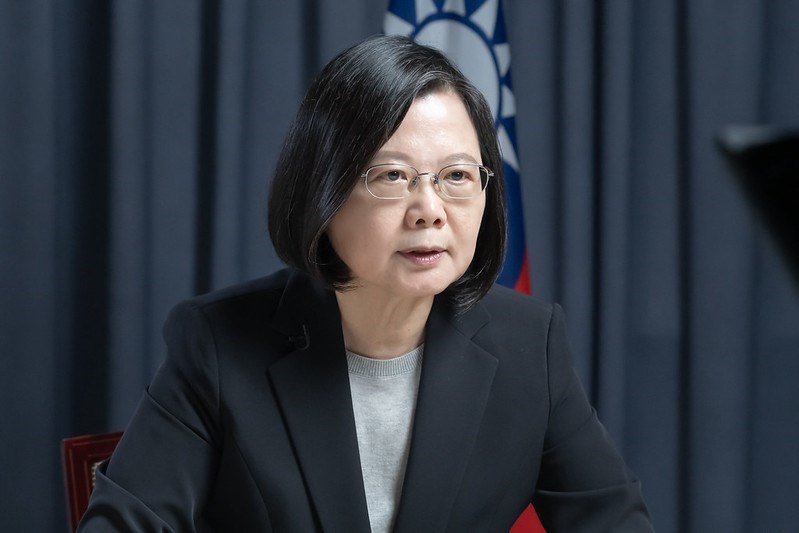 Washington, Dec. 3 (CNA) President Tsai Ing-wen (蔡英文) on Thursday received the International Pioneer Award from the American Legislative Exchange Council (ALEC) for her extraordinary international leadership and her strong commitment to free markets.
The award was presented during the States and Nation Policy Summit (SNPS), held virtually this year by ALEC due to the ongoing COVID-19 pandemic.
In a speech delivered via video, Tsai emphasized that she will continue to preserve and defend Taiwan's democracy, freedoms and way of life, while never stopping to seek a peaceful and stable cross-Taiwan Strait relationship.
"Through the courage of democracy activists, the dedication of the leadership within and outside government, and the determination of our people, Taiwan became one of the freest and most vibrant democracies in Asia," she said.
In the video, the president also spoke of Taiwan's economic vitality, indicating that over the past few years her administration has encouraged new investment in innovative sectors, continued to make necessary regulatory adjustments, and worked to diversify its economy into new markets.
"By keeping ahead of supply chain shifts, returning investments by Taiwanese companies have now reached historical highs," Tsai said, adding that the country is now in a stronger economic position than it has been for decades.
However, as a trade-dependent country, she said, Taiwan must make every possible effort to strengthen trade and economic relationships with its trade partners, most notably the United States.
"I look forward to making progress on a bilateral trade agreement with the United States, our second-largest trading partner and most important security ally," the president said, touting in her closing speech that the Taiwan-U.S. partnership holds enormous opportunities for growth.
According to ALEC, which is the largest organization of state legislature members in the U.S., the International Pioneer Award is presented to leaders on the international stage whose careers exemplify a commitment to free market, limited government principles, and to those that have exhibited a steadfast dedication to serving the causes of freedom both in their own countries and abroad.
According to an ALEC release on Thursday, Tsai is the second international leader to receive this honor, after former British Prime Minister Margaret Thatcher in 2006.