U.S. confirms that Navy destroyer passed through Taiwan Strait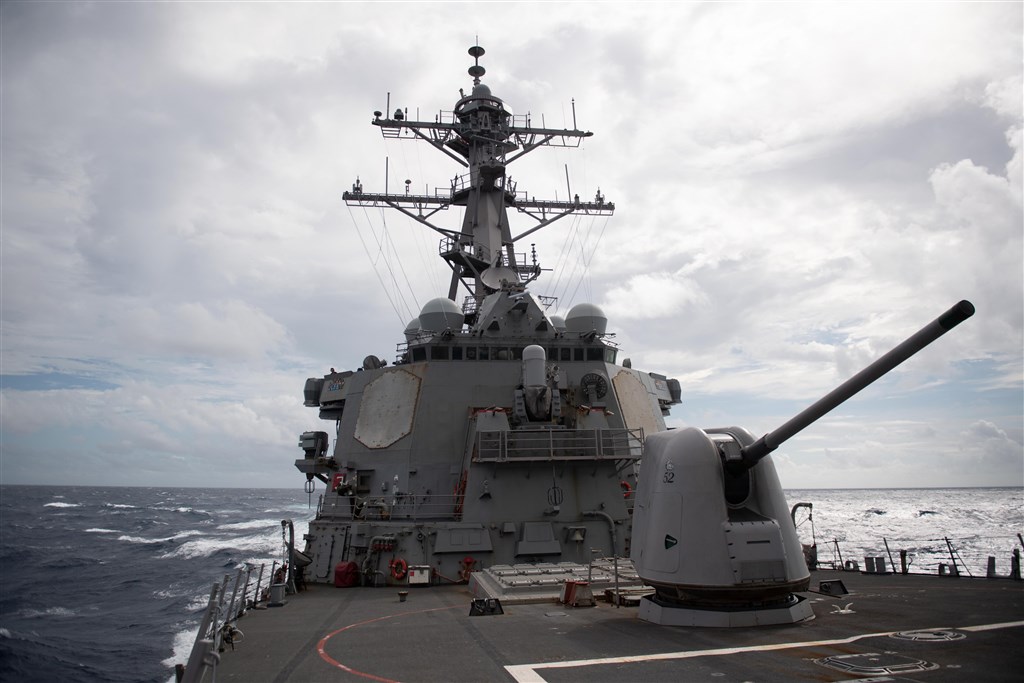 Los Angeles, Oct. 14 (CNA) The U.S. Navy confirmed Wednesday that the USS Barry, an Arleigh-Burke-class guided missile destroyer, sailed through the Taiwan Strait that day.
"The ship's transit through the Taiwan Strait demonstrates the U.S. commitment to a free and open Indo-Pacific," a post on the U.S. Pacific Fleet website said.
Taiwan's Ministry of National Defense (MND) had said earlier in the day that a U.S. destroyer sailed south to north through the strait, although it did not identify the vessel.
Taiwan's Armed Forces were fully aware of the ship's passage and no abnormal movements were detected, the ministry said.
It was the 10th such transit by a U.S. naval vessel this year, with the most recent a destroyer on Aug. 31, according to the MND.