MND confirms U.S., Chinese military aircraft activity around Taiwan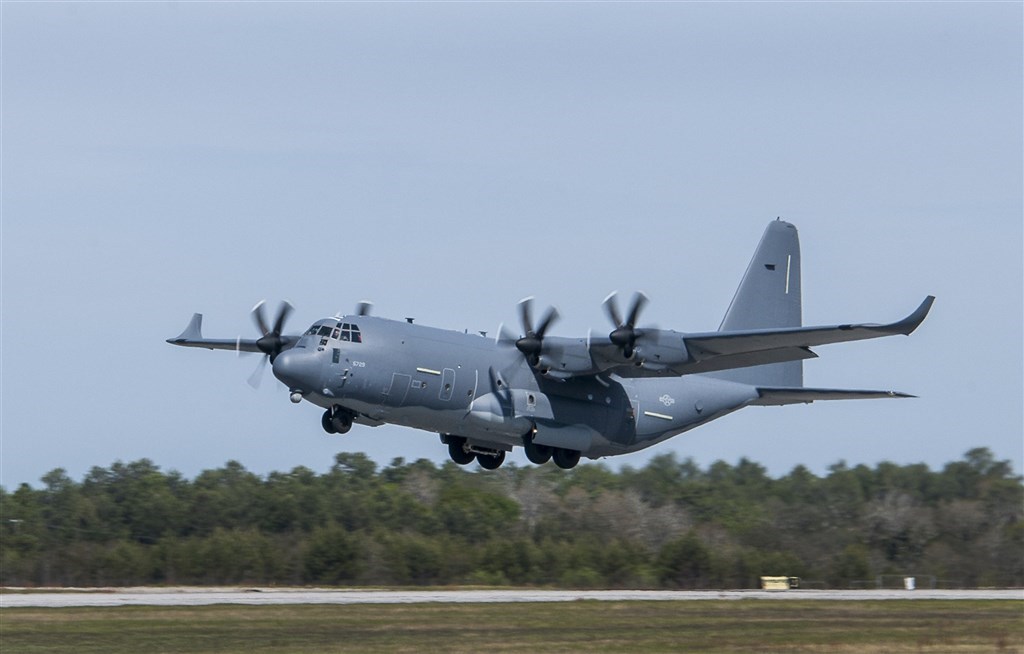 Taipei, Oct. 8 (CNA) A U.S. MC-130J military aircraft flew along the median line of the Taiwan Strait that separates China and Taiwan Thursday, the Ministry of National Defense (MND) confirmed that same day.
MND spokesman Shih Shun-wen (史順文) said Taiwan's military has been closely monitoring all kinds of military movement around the country, adding that nothing was out of the ordinary as a result of the plane's passage.
According to a tweet made by a civilian planespotter at around noon Thursday, the U.S. Air Force special operations transport aircraft flew into the Taiwan Strait from the north at around 11 a.m., heading south before passing through the strait and veering off toward the southeast of Taiwan at around 12:30 p.m.
The MC-130J Commando II is a special operations tanker aircraft manufactured by Lockheed Martin that supports infiltration, exfiltration and resupply missions, and can also perform air drops and landings on remote airfields.
The aircraft's passage came a day after Minister of National Defense Yen De-fa (嚴德發) said that China has conducted 49 military aircraft sorties across the Taiwan Strait median line this year, the highest number in any year since 1990, as Beijing continues to increase its military coercion toward Taipei.
Aside from crossing into the Taiwan side of the median line, the People's Liberation Army (PLA) has also frequently made incursions into Taiwan's air defense identification zone (ADIZ) over the past several months.
The PLA has conducted 1,710 military aircraft sorties and 1,029 military vessel sorties into Taiwan's ADIZ this year, Yen said during a legislative session on Wednesday.
The median line is thought to have been established by the U.S. in the 1950s to prevent further conflicts between the communists in China and the nationalists in Taiwan following the Chinese Civil War.
China has never openly recognized the median line, but its military assets have rarely violated it until recent months as the U.S. and Taiwan discuss closer military and political engagement.
Meanwhile, the MND said that a Chinese KJ-500 airborne early warning and control aircraft entered the nation's southwest ADIZ on Wednesday, the 13th Chinese intrusion since Sept. 16.
The military responded by scrambling fighter jets, issuing radio warnings and mobilizing surveillance and air defense assets until the Chinese plane left the ADIZ, it said.
The information was announced at a special section on the MND website in which the military publishes the latest movements of the Chinese military near Taiwan's airspace and waters.
The section was first launched in mid-September in a move to keep the Taiwanese public better informed about China's military maneuvers.
Originally written only in Chinese, the section now has an English version to keep the international community informed about Beijing's military coercion in the region, according to the MND.