Taiwan congratulates new Japanese prime minister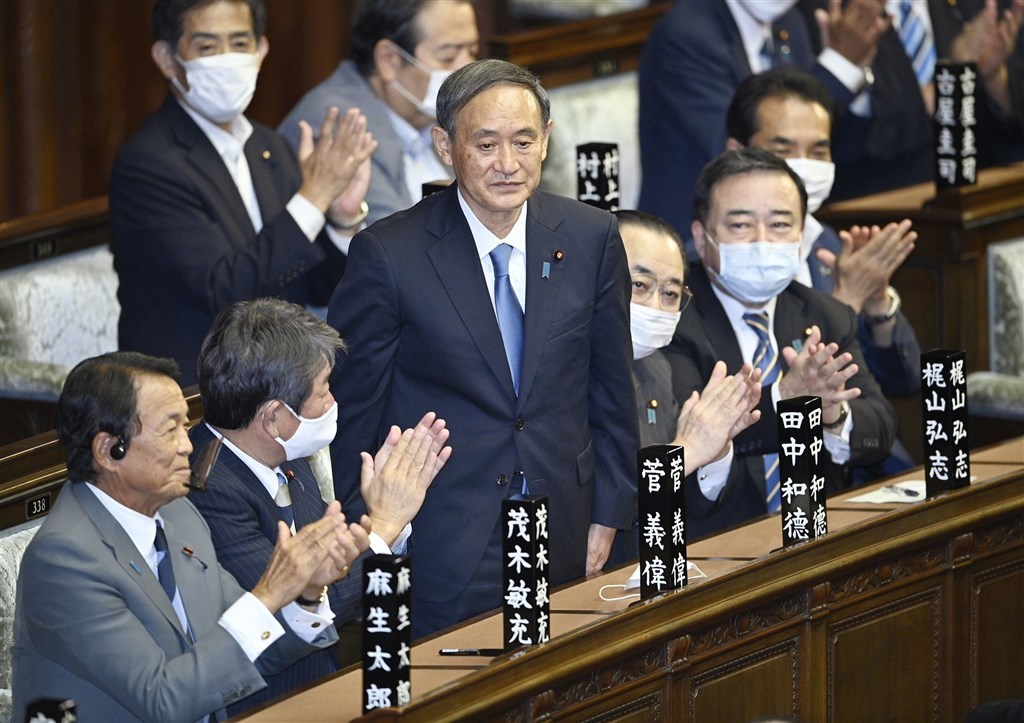 Taipei, Sept. 16 (CNA) Taiwan's Presidential Office on Wednesday congratulated Yoshihide Suga on his election as Japan's new prime minister and hoped bilateral ties continue to grow stronger during the new Japanese leader's tenure.
Presidential spokesman Xavier Chang (張淳涵) said Suga has long been a supporter of Taiwan and as Japan's chief Cabinet secretary often stated that Taiwan and Japan share fundamental values such as freedom, democracy, human rights and the rule of law.
Suga also expressed his support for Taiwan's participation in international organizations, Chang said.
Taiwan will seek to deepen its partnership with Japan in the region for the benefit of people of both countries and to maintain regional peace, stability and prosperity, Chang added.
The spokesman also conveyed President Tsai Ing-wen's (蔡英文) thanks for the long-term support for Taiwan shown by Suga's predecessor Shinzo Abe and her wishes for his speedy recovery.
Abe announced his resignation last month, citing ill health.
Taiwan sent its congratulations following Suga's election by Japan's parliament as the country's 99th prime minister earlier Wednesday, after Suga won a leadership vote in the governing Liberal Democratic Party (LDP) party earlier this week.
Meanwhile, Taiwan's Ministry of Foreign Affairs (MOFA) said in a statement that it sent Taiwan's official congratulatory message to Suga earlier in the day through Taiwan's representative office in Tokyo.
The two countries have always shared close relations and are both important democratic countries in the Indo Pacific region, and Taiwan looked forward to deepening its ties with Japan, the statement said.