Vatican says its accord with China will not affect Taiwan ties: MOFA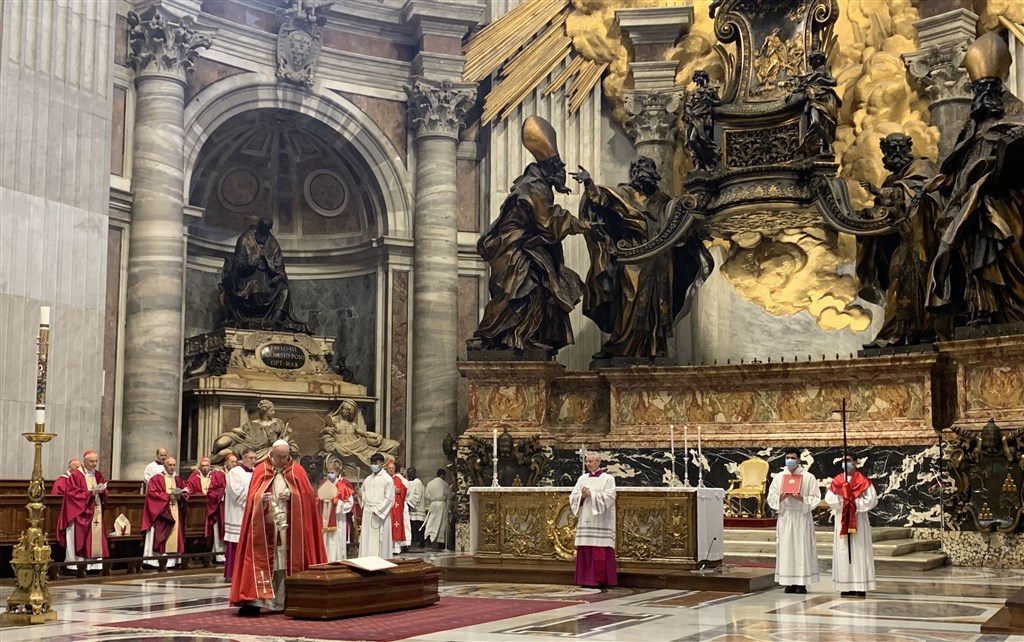 Taipei, Sept. 15 (CNA) The Vatican had given the assurance that its extension of an accord with China on the appointment of Catholic bishops will not affect its diplomatic relations with Taiwan, the Ministry of Foreign Affairs (MOFA) said Tuesday.
"We have been closely observing the interactions between the Vatican and Beijing, and we maintain smooth communications with the Holy See," MOFA spokesperson Joanne Ou (歐江安) said at a press briefing.
She was responding to reporters' questions on whether the Vatican's decision to extend its agreement with China for another two years on the appointment of bishops would adversely affect Taiwan's ties with its only diplomatic ally in Europe.
"The Vatican has assured us repeatedly that the bishop appointment deal with China is a religious rather than a diplomatic matter," she said.
According to Italian media, Vatican Secretary of State Pietro Parolin said Monday that the ecclesiastical state intends to renew its provisional accord with Beijing, which was signed in September 2018 and is due to expire this month.
Under the agreement, Beijing puts forward bishops for appointment by the pope, who can either appoint or veto the recommendations. This has stirred fears that Catholics in China would face greater suppression as the accord gives too much control to Beijing, according to the reports.
Some observers speculated that the agreement was aimed at repairing the Vatican's relations with China, which had been sour for decades due to differences over religious matters, including the appointment of bishops.
Religious entities are only allowed to operate in China under state supervision and to hold services only in state-approved churches.
Ou said Taiwan is supportive of the Vatican's hope that its accord with Beijing will help improve religious freedom in China.
Since 2018 when the accord was signed, however, the plight of Catholics in China appears not to have improved, she said
"We've seen the Chinese government continuing its religious persecutions," she said. "Many Catholics have been sent to jail and many churches demolished."