KMT pushes local governments to set, uphold anti-ractopamine rules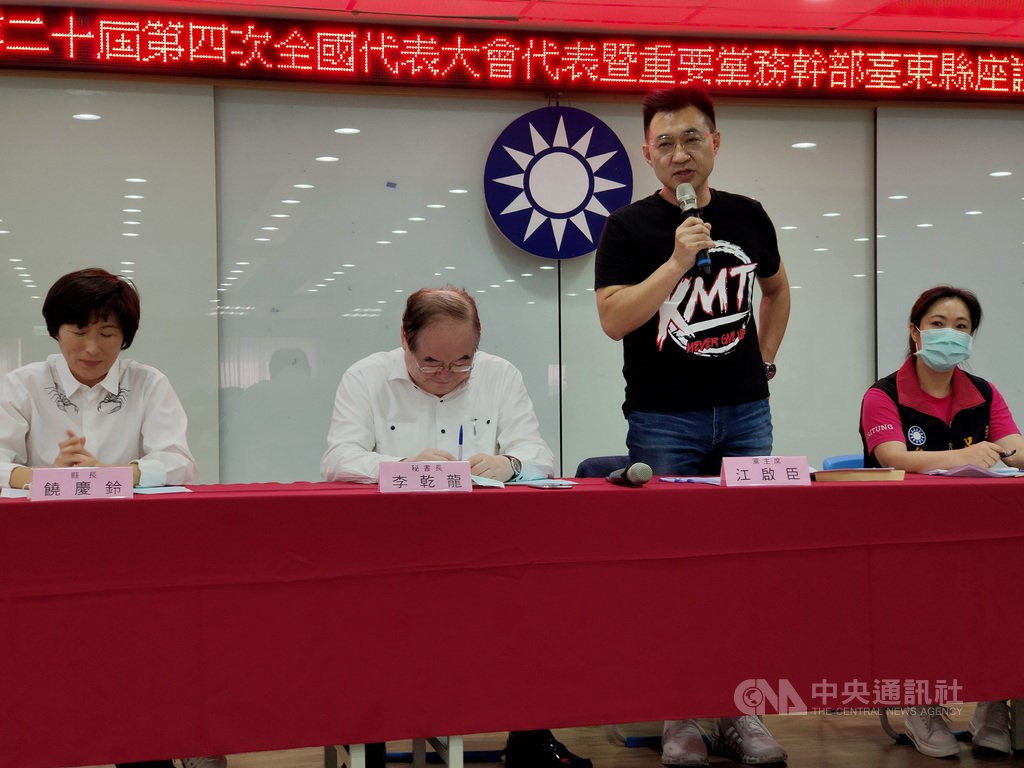 Taipei, Aug. 31 (CNA) The opposition Kuomintang (KMT) is urging local governments to act in unison against the government's decision to lift a ban on imports of pork containing traces of a controversial veterinary drug.
KMT caucuses in all 22 city and county councils in Taiwan held press conferences simultaneously Monday to express with one voice their opposition to the new policy of setting maximum residue levels for ractopamine in imported pork.
They were responding to an announcement by President Tsai Ing-wen (蔡英文) on Friday that her administration will set maximum residue levels (MRL) for ractopamine in pork to allow imports of such pork from the United States to pave the way for a trade deal with Washington.
At a KMT press conference in Taitung, KMT Chairman Johnny Chiang (江啟臣) said the party was opposed to U.S. pork containing ractopamine because of potential health concerns and criticized Tsai for not seeking a public consensus before announcing the move.
"Who do you (Tsai) think you are? An empress? Is it now an authoritarian era?" Chiang said.
He asked Tsai to deliver a report on the controversial policy at the Legislative Yuan, where he said the president should undergo the scrutiny of the legislative body.
The request will likely not be answered, however, because the president can decline any such request, and there is no precedent for a sitting president to give such a report.
Even before Monday's press event, KMT counties and cities were reiterating their backing for local ordinances banning the veterinary drug.
On Saturday, KMT-controlled Taichung took the lead in announcing that it will fine those caught manufacturing, selling, importing or exporting pork that contains ractopamine based on its food safety regulations.
Since then many other local governments, including those of Changhua County, Yunlin County, Taitung County, Kinmen County, and Hualien County -- all held by the KMT -- have supported the movement, citing local food safety ordinances already in place.
Other mayors were also considering their responses to the DPP position and felt more information was needed.
Taipei Mayor Ko Wen-je (柯文哲) of the Taiwan People's Party questioned Monday whether his city should follow the new policy and asked the administration to explain it.
Ko said the policy, which has vouched for the safety of the pork if international standards for ractopamine are followed, would seem to contradict the administration's pledge that it will not allow the use of pork containing ractopamine in school meals.
"From the view point of a scientist, those policies are conflicting," said Ko, originally a doctor by profession.
He said he would wait until the DPP delivers an explanation before deciding if the city will maintain its ordinances banning ractopamine.
New Taipei Mayor Hou Yu-ih (侯友宜) of the KMT, meanwhile, said he will not oppose the new policy just for the sake of opposition, but he wanted the government to explain the issue clearly.
"As long as people's health is safeguarded and people accept (the new policy), I will stand with them," Hou said.
The DPP government is planning to make the change simply by revising administrative regulations set by the Council of Agriculture and the Ministry of Health and Welfare, and make the revisions public by mid-September before they take effect on Jan. 1, 2021.