KMT picks city councilor Li Mei-jhen for Kaohsiung mayoral by-election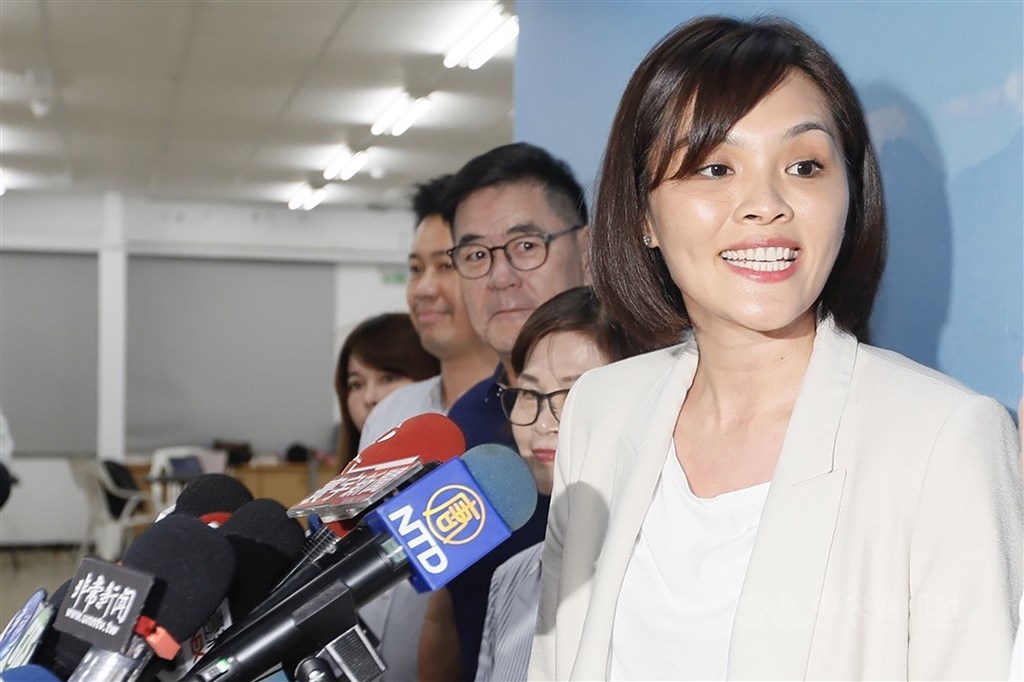 Taipei, June 23 (CNA) The opposition Kuomintang on Tuesday announced that Kaohsiung City Councilor Li Mei-jhen (李眉蓁) will be the party's candidate in the upcoming mayoral by-election to be held Aug. 15.
Li was selected from about 10 potential candidates because of her ability to attract independent and young voters, as well as her support in various districts and from people with different educational backgrounds, according to KMT Secretary-General Lee Chien-lung (李乾龍).
The party's regular Central Standing Committee meeting scheduled for Wednesday will be held in Kaohsiung during which Li will give a nomination acceptance speech, Lee said.
The announcement was made after being confirmed by the KMT nomination panel and approved by Chairman Chiang Chi-chen (江啟臣).
Several other KMT city councilors have expressed support for the nomination and said that Li's fresh and charming public image will appeal to voters in the Kaohsiung mayoral by-election.
KMT Kaohsiung City Councilor Lee Ya-ching (李雅靜), who previously indicated she would run in the by-election, said in a statement the KMT has confirmed Li as its candidate, she respects the decision and will fully support Li.
Li, 41, succeeded her father Li Jung-chung (李榮宗), a former Kaohsiung city councilor and close friend of recalled Kaohsiung Mayor Han Kuo-yu (韓國瑜). She is currently serving her third term as a city councilor, a position she has held for about 10 years.
Li holds a master's degree from the Institute of Mainland Chinese Studies at National Sun Yat-sen University and worked in her father's voters' service office after graduation.
During her stint as a city councilor, Li has focused mainly on grassroots childcare development and environmental protection issues.
Following the KMT's announcement, Li said she is fully prepared for the responsibility of being the party's candidate at this difficult time and is determined to run a positive campaign focused on uniting the city.