Han accepts recall decision, won't challenge result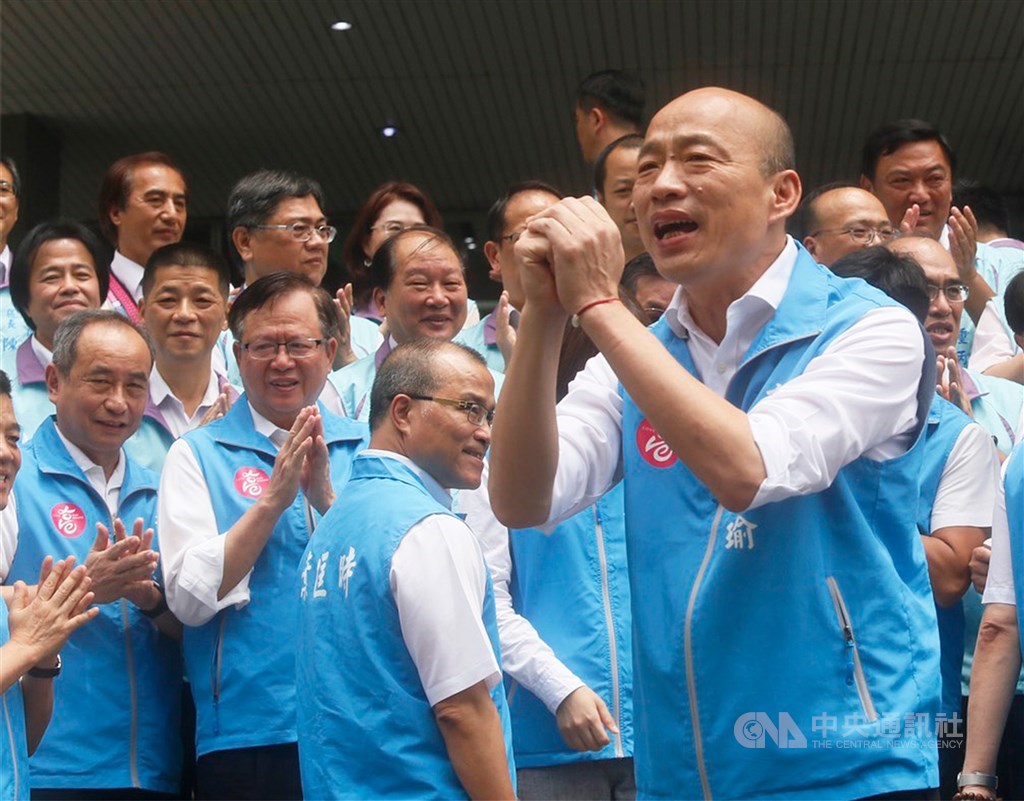 Taipei, June 9 (CNA) Kaohsiung Mayor Han Kuo-yu (韓國瑜) said on Tuesday he fully respects the outcome of the recall vote by Kaohsiung voters Saturday and will not file a legal suit to challenge the result that saw him become the first municipality leader in the nation's history to be recalled.
In a Facebook post, Han also said he plans to take time off to reflect after being relieved of the mayoral seat, while stressing that media speculation about his next move is baseless.
He called on the media not to speculate about his future and promised to make public his next step at an appropriate time.
Meanwhile, Han of the opposition Kuomintang (KMT) thanked his supporters for giving him a chance to serve the Taiwanese people," which has been the most honorable thing in my life."
On Saturday, 97 percent of Kaohsiung citizens who cast ballots in the election voted to recall Han.
In accordance with the Civil Servants Election and Recall Act, Han will be relieved as mayor within 7 days of the recall vote, meaning no later than June 12.
If there are no court challenges to the recall vote, the Central Election Commission must hold a new election by Sept. 12 and whoever wins will serve out the remainder of Han's term, which was due to end in late 2022, in accordance with the act.
Han is prohibited from running for mayor of Kaohsiung again for a period of four years, under the act.
Before a new mayor is elected, the Executive Yuan is required to assign someone to temporarily fill the vacancy.
Cabinet spokesman Ting Yi-ming (丁怡銘) said Tuesday that the Executive Yuan will appoint an acting Kaohsiung mayor as soon as possible after Han's removal.
Some members of the KMT told CNA Sunday that Han remains an electoral asset to the party and it would be a huge loss if he decides to withdraw from politics in the wake of the recall.
A KMT lawmaker, who asked not to be named, said Han is still the most competitive KMT candidate in any election, whether for the KMT chairmanship next May, when the tenure of incumbent Chiang Chi-chen (江啟臣) ends or the 2022 Taipei mayoral race.
(By Ku Chuan and Joseph Yeh)
Enditem/AW