Presidential inaugural ceremony to be streamlined amid COVID-19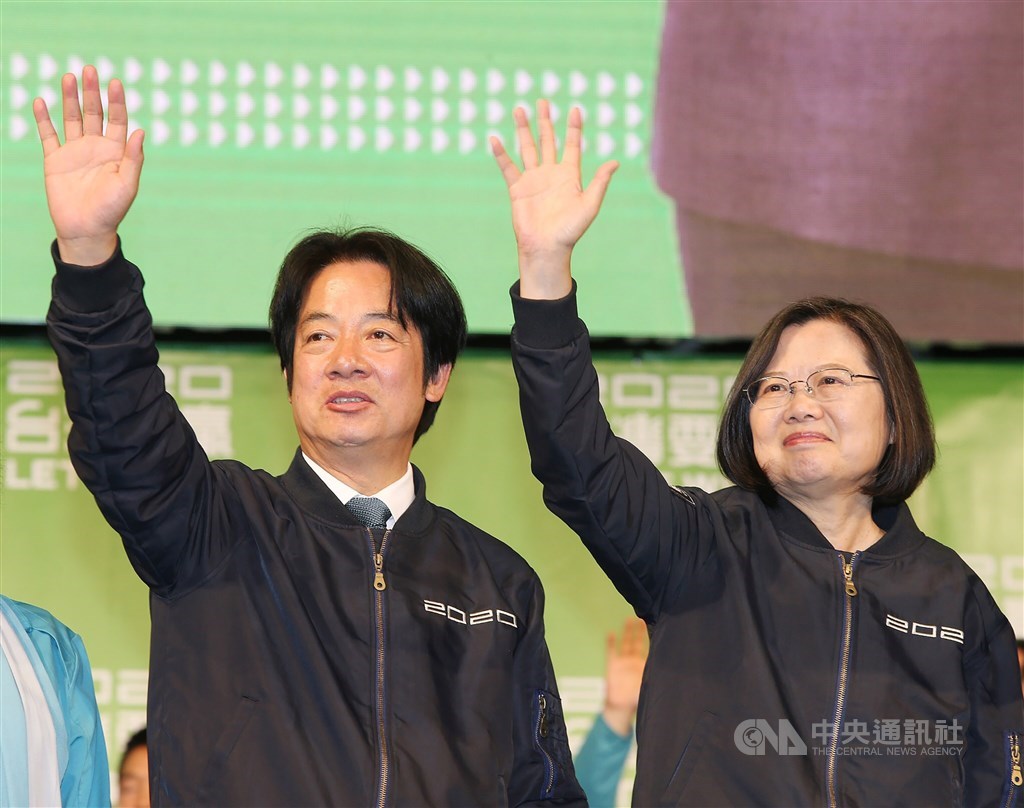 Taipei, May 6 (CNA) President Tsai Ing-wen's (蔡英文) second inauguration ceremony on May 20 will be streamlined amid ongoing efforts to combat the coronavirus disease (COVID-19), Presidential Office spokesman Xavier Chang (張惇涵) said Wednesday.
Unlike in previous years when presidential inaugurations involved multiple public events, the May 20 ceremony will be simple and solemn, Chang said.
The event will start with a swearing-in ceremony at the Presidential Office, after which Tsai will move to the Taipei Guest House, where she will give an address and meet with envoys from foreign representative offices and diplomatic missions in Taiwan, Chang added.
Due to the COVID-19 pandemic, no foreign guests have been invited to attend the ceremony, with political leaders from Taiwan's diplomatic allies and friendly countries set to send video messages of congratulations, according to Chang.
Presidential Office planning for the inauguration will follow the Central Epidemic Command Center's guidelines for large-scale events, with more details to be announced next week.
President Tsai announced in February that she was suspending planning for the ceremony in order to to allow maximum flexibility to respond to COVID-19.
Tsai also said at the time that if there were still concerns about the pandemic, no large-scale public events would take place on May 20 -- when the ceremony has historically been held.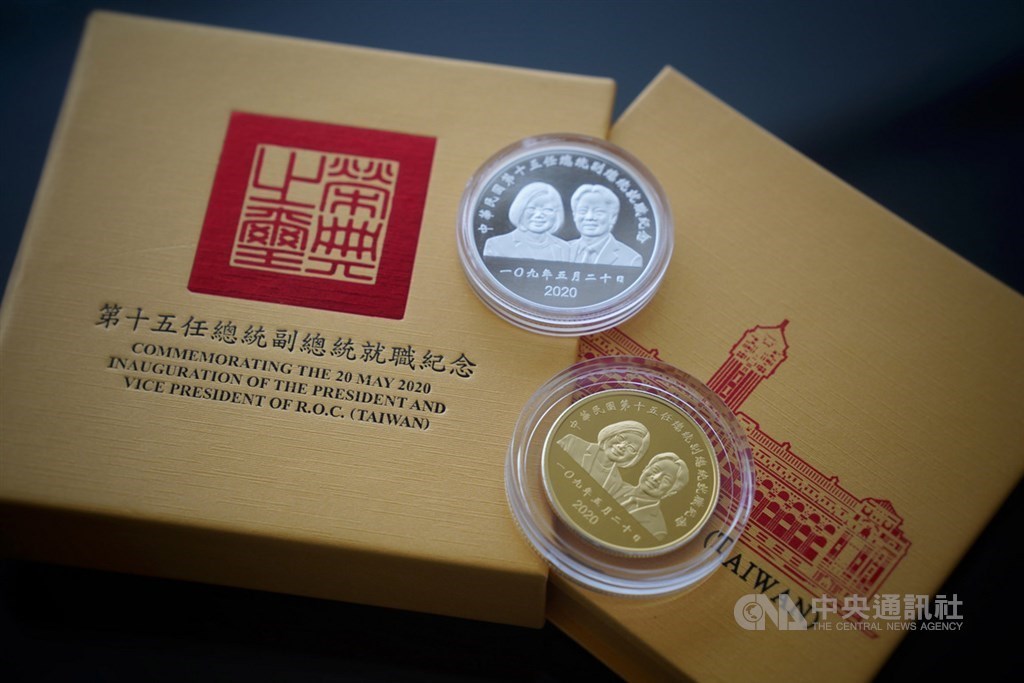 Meanwhile, the central bank unveiled Wednesday two commemorative coins to mark the inauguration of Republic of China  President Tsai and Vice President-elect Lai Ching-te (賴清德).
A total of 10,000 gold coins priced at NT$56,000 (US$1,871) each and 50,000 silver coins costing NT$1,600 each will be sold by the Bank of Taiwan on inauguration day, according to the central bank.
Due to a recent surge in gold prices, the gold coins will cost NT$2,000 more than the previous record of NT$54,000 for the coins issued to commemorate the second inauguration of President Ma Ying-jeou (馬英九) in 2012. Other commemorative gold coins have ranged in price from NT$10,000-NT$40,000.
Ten thousand gold coins commemorating the inauguration of Tsai in 2016 priced at NT$48,000 sold on the first day, while 50,000 silver coins sold out in two weeks, according to the central bank.
This year, the inauguration commemorative coins will be sold online for the first time in addition to the traditional form whereby collectors line up outside the Taipei headquarters of the Bank of Taiwan and its branches around Taiwan.
Online sales will be available starting Thursday, while sales through the traditional selling platform will start on May 20.