Palau praises Taiwan for COVID-19 coronovirus pandemic assistance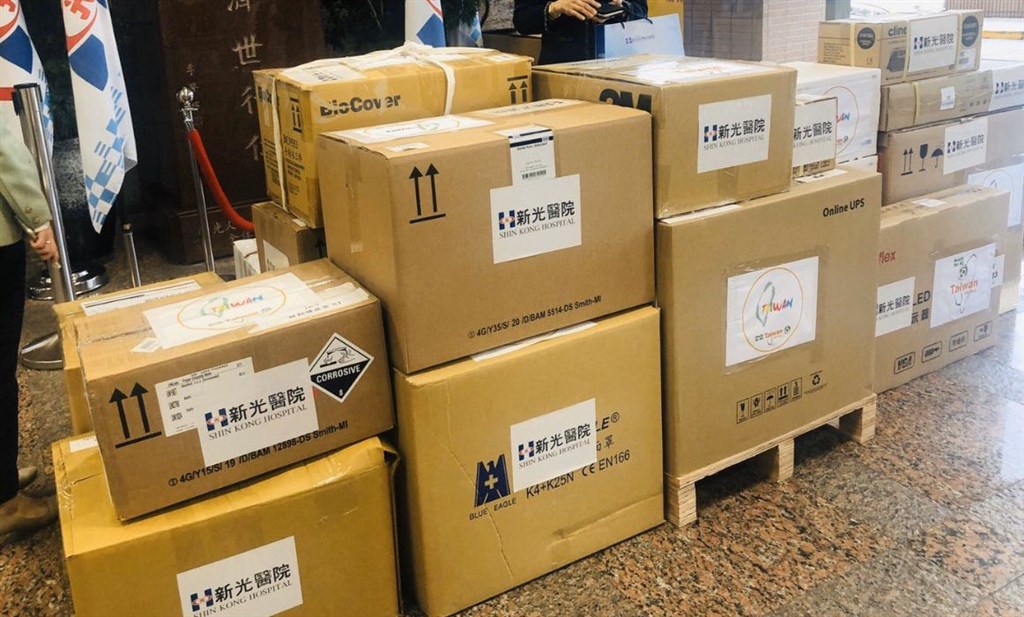 Taipei, April 2 (CNA) Palau's Representative to the United Nations, Ngedikes Olai Uludong, expressed her thanks to Taiwan on Thursday, saying Taiwan has been the only country to come to Palau's aid during the COVID-19 coronavirus pandemic.
"Palau has been asking the global community for help, and no one responded except Taiwan! Thank you so much. Friends indeed!" Uludong said on Twitter.
In two photos attached to her tweet, boxes of supplies from Shin Kong Wu Ho-Su Memorial Hospital in Taipei can be seen.
Palau, one of four countries in the South Pacific that maintain diplomatic relations with Taiwan, has not recorded any COVID-19 cases to date, though an American national who visited Palau in early March displayed symptoms of the disease when she arrived.
Physicians specializing in infectious diseases from Shin Kong Memorial Wu Ho-Su Hospital used online video conferencing to instruct local doctors on how to take samples from the patient, a 73-year-old health worker visiting Palau with an NGO.
Her samples were later sent to Taiwan to be tested, with the results coming back negative.
In response to Uludong's comments, Ministry of Foreign Affairs (MOFA) spokesperson Joanne Ou (歐江安) said on Thursday that Taiwan has long cooperated with many of of its allies to help strengthen their medical infrastructure.
"Taiwan will continue to help our allies with epidemic prevention needs during the COVID-19 pandemic and put into practice the government's slogan 'Taiwan Can Help, and Taiwan is Helping"', she said.
On Wednesday, President Tsai Ing-wen (蔡英文) pledged to donate 10 million surgical face masks to countries seriously affected by the pandemic, with one million set to be given to Taiwan's 15 diplomatic allies.
Two million will be sent to the United States, while the remaining 7 million masks will be donated to 11 European countries.