CORONAVIRUS
/
Taiwan now making home-grown protective gowns: president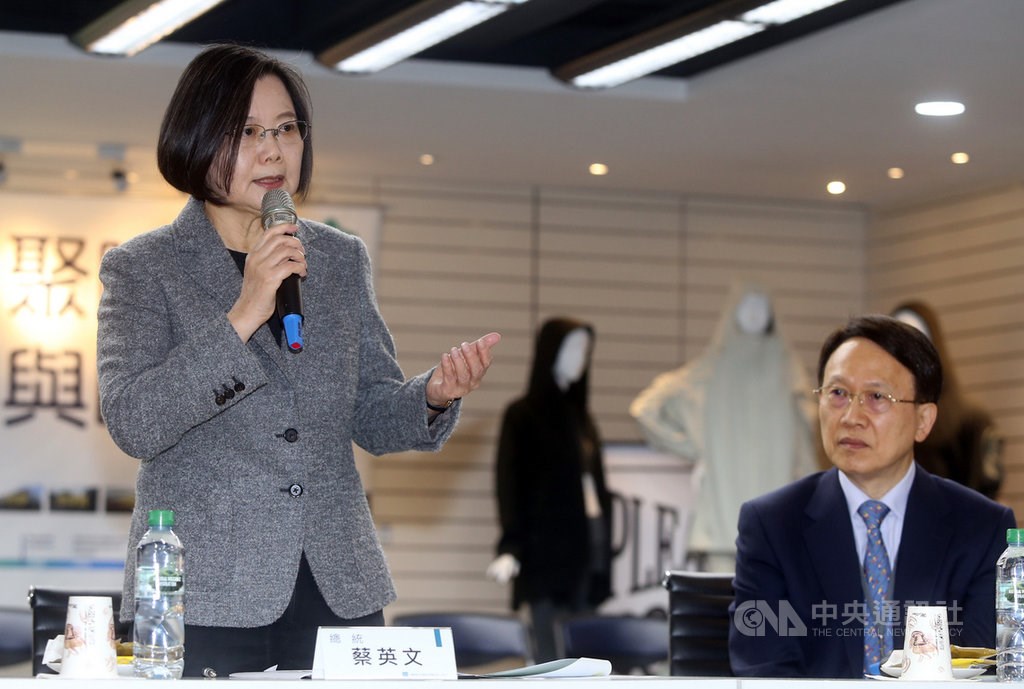 Taipei, March 16 (CNA) Taiwan has formed a "national team" to produce protective and isolation gowns in Taiwan and ensure a sufficient supply at home amid the coronavirus outbreak, President Tsai Ing-wen (蔡英文) said Monday.
Taiwan's protective and isolation gowns have been imported from DuPont Co. in the United States since Taiwan confirmed its first coronavirus case in January, Tsai said during a visit to Taiwanese apparel manufacturer Makalot Industrial.
Previous to the outbreak, Taiwan imported most of its protective gowns from China.
But now, "our national team for the production of protective gowns and isolation gowns has been established," Tsai said, indicating that these high-end protective items can be fully made from scratch in Taiwan.
Makalot Industrial, which previously helped the government produce protective apparel during the 2003 SARS outbreak, Tsai said, is the main apparel maker in the project, and the product's raw materials are being sourced from another domestic company, Web-Pro Corp.
The president said 1.1 million isolation gowns made by six local suppliers, including Makalot Industrial, should be delivered in the near future, and protective gowns are set to begin mass production soon.
Tsai said she hoped the production of the gowns could be increased and kept at a certain level into the future, and she also announced that the government has decided to have all supplies used by public agencies sourced domestically to meet domestic demand.
The move would affect all supplies used by government agencies, public hospitals, medical institutions and military units, she said, but did not indicate how long such a policy would remain in place.
View All