AIT director lauds U.S.-Taiwan partnership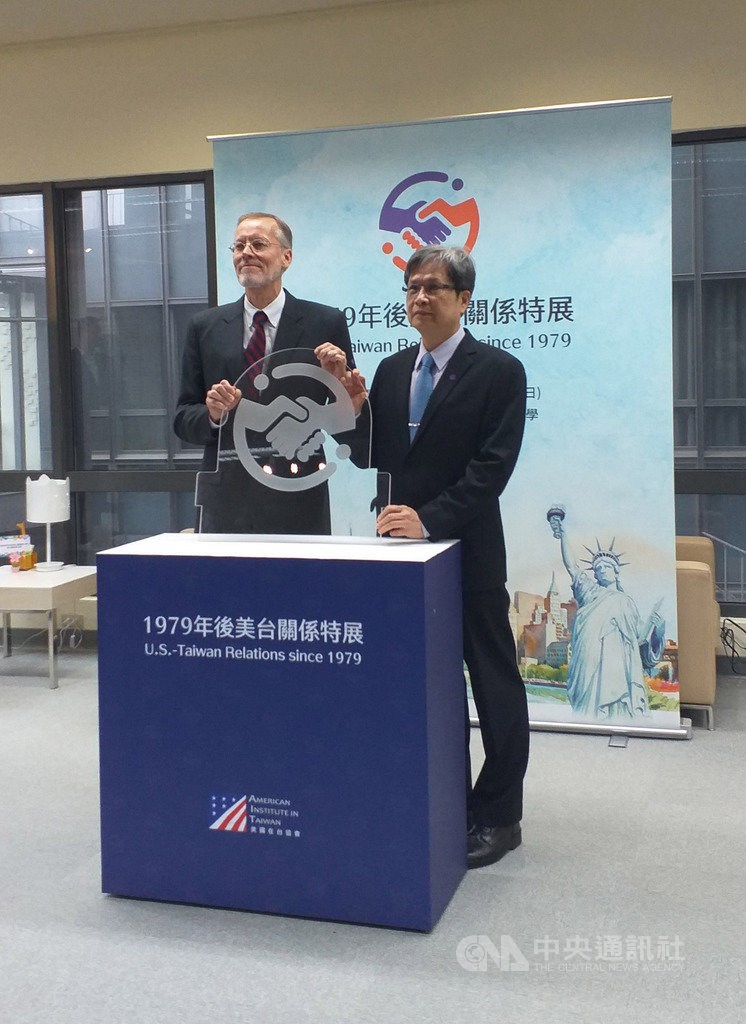 Taipei, March 11 (CNA) American Institute in Taiwan (AIT) Director Brent Christensen lauded the development of the U.S.-Taiwan partnership over the past 40 years on Wednesday.
"We often talk about the U.S.-Taiwan partnership in very simple terms: real friends, real progress," Christensen told university students during the opening of an exhibition titled "U.S.-Taiwan Relations Since 1979" at National Taipei University.
"It means that the United States is a committed partner and a true friend to Taiwan; that our words match our deeds," he said.
In practical terms, Christensen elaborated, AIT has been working to ensure that other countries around the world understand Taiwan's contributions in fields such as infectious disease prevention, disaster relief, women's economic empowerment and combating drug trafficking.
These contributions have reaffirmed the need for Taiwan's participation in the international community to be expanded, he said.
Christensen, who is serving in Taiwan for a third term, said the strong U.S.-Taiwan friendship of today and Taiwan's development into an economic powerhouse and vibrant democracy would have seemed miraculous to both U.S. and Taiwan policymakers in 1979.
Washington cut formal diplomatic ties with Taipei in that year in favor of Beijing and Jimmy Carter, who was U.S. president at the time, signed the Taiwan Relations Act (TRA) in April of that year to serve as the legal basis for unofficial relations between the two sides.
Christensen said that over the years, the U.S. and Taiwan have converged on a commitment to democratic governance, on an economic model that views human capital as the most valuable input, and on an international position of striving to be a force for good.
He urged his audience to take pride in Taiwan and to participate in improving democracy through more engagement.
The exhibition, featuring photos, documents and videos commemorating the AIT's role in supporting U.S.-Taiwan relations since 1979 will run until March 29 at the university and will then continue a tour around five other universities across Taiwan.