Beijing likely to step up pressure on Taiwan post-election: expert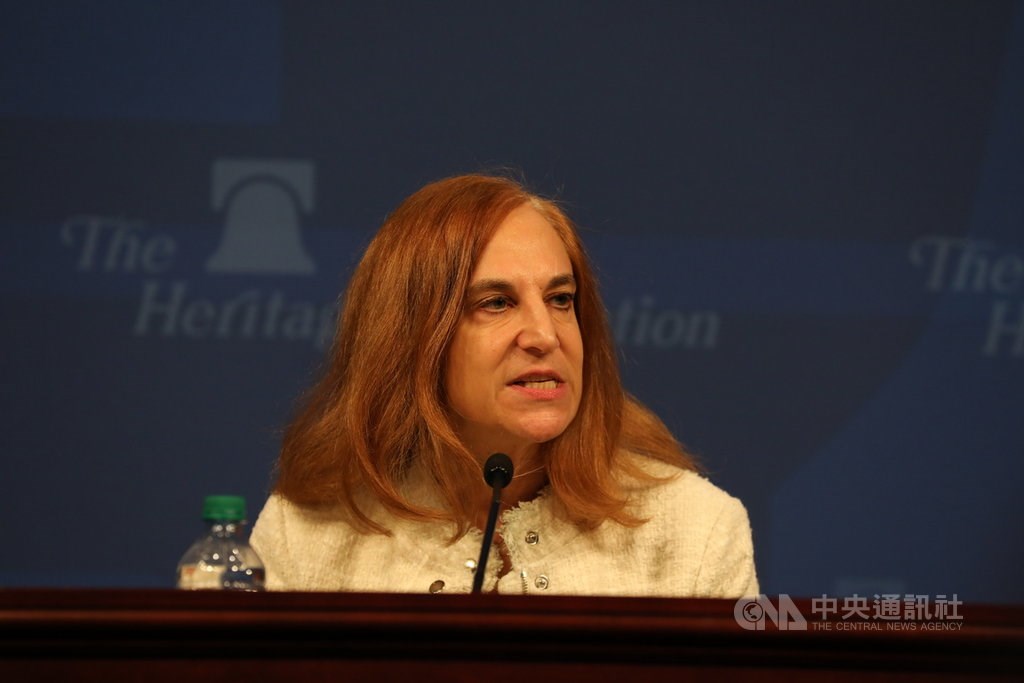 Washington, Jan. 14 (CNA) Beijing might take more hardline measures against Taipei following President Tsai Ing-wen's (蔡英文) re-election victory Saturday but is unlikely to use military force at this point in time, an American scholar said Monday.
After Tsai won a record 8.17 million votes, Chinese President Xi Jinping (習近平) is more likely to move in a "tougher" than "softer" direction on Taiwan, said Bonnie Glaser, senior adviser for Asia and director of the China Power Project at Washington-based Center for Strategic and International Studies (CSIS).
China has an ever growing policy toolbox to curb Taiwan, Glaser said, including in the military and diplomatic realms.
Militarily, it can do much more, Glaser said, citing the "deep incursion across the center line" of the Taiwan Strait by Chinese jet fighters for the first time in 20 years on March 31, 2019.
Diplomatically, "I will not be surprised if they continue to go after [Taiwan's allies] and maybe even one in the near term," she said, after China poached seven of Taiwan's allies in Tsai's first term.
Glaser said Taiwan's foreign minister is traveling in Guatemala, and she wondered "if this reflects concern that Beijing is going to move quickly to steal another one of Taiwan's diplomatic partners."
In the economic sphere, Glaser said Beijing has not done very much to harm Taiwan's economy with the exception of cutting the number of tourists to Taiwan, and Taiwan has shown its ability to attract tourists from other countries.
"If China believes that poor economic performance will help prevent the DPP from staying in power going forward, then there are other things they can do to try to damage Taiwan's economy," Glaser said.
One barometer of this, she said, would be how strongly would China oppose a U.S.-Taiwan free trade agreement.
Yet, Glaser did not think China had much of an appetite for armed conflict at the moment.
"I personally think that the Chinese are unlikely to conclude that this is the time to really use military force. The risks are high," she said, including the possibility of facing a massive insurgency should they actually seize Taiwan.
She said Xi continues to talk about China having an important period of strategic opportunity. "And I believe that this includes his assessment that peaceful development of cross-strait relations is still possible, and that peaceful unification is not unachievable."
So China will continue to build its military capabilities, but having a decisive military advantage will not be the only factor Xi would consider in deciding whether to use force against Taiwan, she said.
Glaser was speaking at a seminar on the results of Taiwan's presidential election and the future directions of cross-strait relations and U.S.-Taiwan ties held by Washington-based think tanks the Heritage Foundation and Global Taiwan Institute.
U.S. Rep. Ted Yoho, a member of the House Foreign Affairs Committee, said at the seminar that Beijing should accept the status quo that Taiwan is a sovereign and self-governing democracy.
If China accepted the status quo, "they, Taiwan, and the world would all benefit," he said.