2020 elections: KMT seeks to retake traditional stronghold in Taoyuan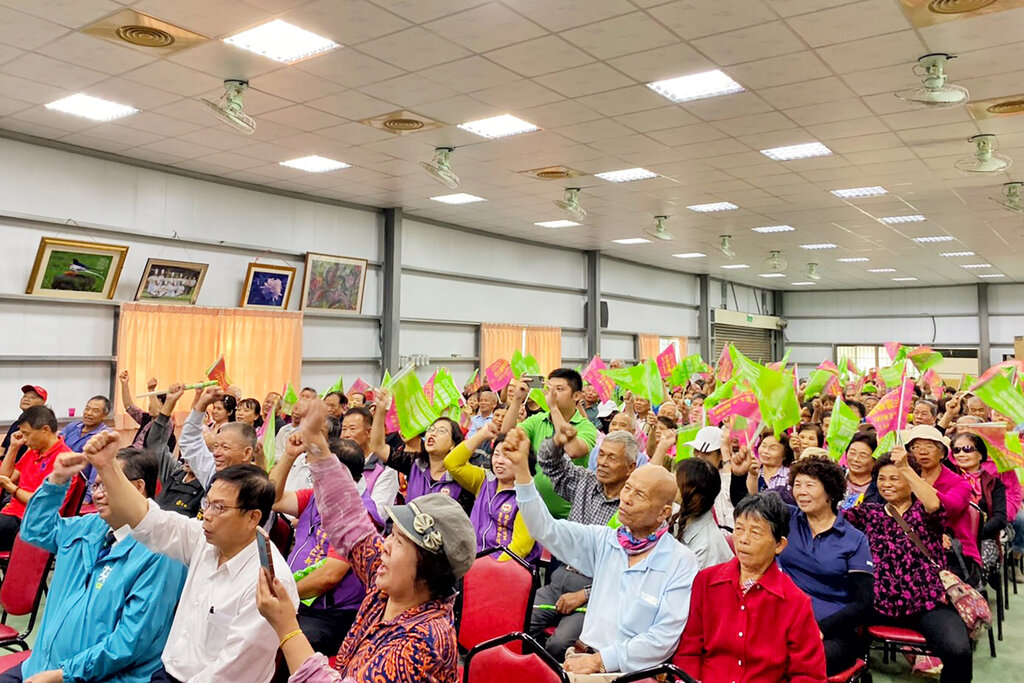 Taipei, Nov. 10 (CNA) After a poor showing in 2016, the Kuomintang (KMT) is looking to take back its traditional stronghold in Taoyuan City, while the Democratic Progressive Party (DPP) is hoping its popular mayor will help the party retain a plurality of the city's six seats in the national legislature.
The current breakdown has the DPP holding three seats, while an ideologically-sympathetic independent holds one, and the KMT holds two.
Despite its recent setbacks, a KMT representative told CNA that the party's large voter base in the area put it in a strong position to win a majority of the city's seats, as happened in 2012, when the KMT swept to victory in all six races.
A potential factor in the election is DPP Taoyuan Mayor Cheng Wen-tsan (鄭文燦).
Cheng won by a commanding 53-39 margin in his 2018 re-election victory, and the DPP hopes Cheng's support will help the party's lesser-known candidates break through in their races for the legislative seats.
In terms of individual races, DPP incumbent Cheng Yun-peng (鄭運鵬) will compete in a District 1 rematch against Chen Ken-te (陳根德), the veteran KMT lawmaker he defeated for the seat in 2016. The race is complicated by the recent entry of Taiwan People's Party nominee Chen Hung-wei (陳泓維), who has family ties to both the KMT and DPP, and whose candidacy is being watched by both parties.
In District 2, DPP incumbent Chen Lai Su-mei (陳賴素美) accused her opponent of election law violations after being defeated in her party's primary, briefly stirring fears that she would mount a third-party bid.
Despite a history of strong performances in the area, it remains to be seen whether the intra-party drama will affect the DPP's chances.
Meanwhile, in District 3, sitting KMT lawmaker Apollo Chen (陳學聖) has decided to stand in the District 6 race, leaving former Zhongli District Mayor and Taoyuan City Council member Lu Ming-che (魯明哲) to try and hold the seat against DPP and New Power Party competitors.
In a close race in downtown Taoyuan's District 4, the DPP is hoping Mayor Cheng's support for lawmaker Cheng Pao-ching (鄭寶清), who eked out a narrow victory of 160 votes in 2016, will help him fend off a challenge from KMT Taoyuan City Council member Wan Mei-ling (萬美玲).
In District 5, the KMT is confident that it will hang on to a seat that it has held for a decade.
Finally, in District 6, independent Chao Cheng-yu (趙正宇) will seek re-election against the current District 3 KMT lawmaker Chen, in a race which the DPP has decided not to contest.
Despite Taoyuan City's historical support for the KMT, the DPP said it hopes to defend its current three seats, as well as the one held by its independent ally Chao.
A local KMT official, meanwhile, told CNA that conditions favored the KMT in the upcoming elections, and the party's Taoyuan candidates were well-positioned across the board.