Taiwan's absence from ICAO creates gap in aviation network: CAA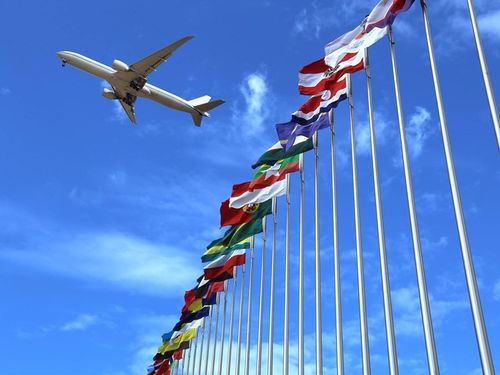 Montreal, Sept. 23 (CNA) A top Taiwanese aviation official has warned that Taiwan's exclusion from the International Civil Aviation Organization (ICAO) has created a major gap in the global aviation network as the ICAO Assembly prepares to meet starting on Sept. 24.
Speaking in Montreal, Civil Aeronautics Administration (CAA) Deputy Director Ho Shu-ping (何淑萍) said that as one of the 300-plus flight information regions around the world, the Taipei Flight Information Region (FIR) has been an "inseparable part" of the global aviation community.
According to the CAA, the Taipei FIR served more than 1.75 million flights and 68.9 million passengers in 2018.
Taiwan's exclusion from the ICAO has created a gap in the global aviation network and is contrary to the United Nations-affiliated body's own objective of a "seamless sky" and ICAO efforts to promote international civil aviation development and services, Ho said.
Having actively contributed its expertise to global air transportation, Taiwan is entitled to be included in the ICAO, she argued.
Ho is in Montreal as part of a delegation from Taiwan hoping to engage in professional exchanges with representatives of countries and NGOs on the sidelines of the ICAO Assembly after Taiwan was again not invited to the triennial meeting due to Chinese pressure.
The ICAO is a United Nations body responsible for establishing worldwide aviation policies, with the ICAO Assembly serving as the organization's sovereign body that meets once every three years.
This year 193 ICAO member states have been invited to participate in the week-long meeting.
Though not a member of the U.N., self-governed Taiwan has sought to take part in the activities of U.N.-affiliated organizations but faced major Chinese obstruction.
The last time Taiwan attended the ICAO Assembly was in 2013, when it was represented by Shen Chi (沈啟), then director-general of the CAA under the previous Kuomintang (KMT) administration that was relatively friendly with Beijing.
That marked Taipei's first representation at the ICAO assembly since losing its seat at the U.N. to Beijing in 1971.
Cross-Taiwan Strait relations have cooled since President Tsai Ing-wen (蔡英文) took office on May 20, 2016, and opposition from Beijing was widely believed to be the main reason behind the ICAO's decision not to invite Taiwan that year.
Beijing has taken a harder line against Taiwan because Tsai's Democratic Progressive Party (DPP) administration has not agreed to accept the idea that Taiwan and China belong to one China as the political foundation for cross-strait dialogue and exchanges.
It was that idea, known as the "1992 consensus," that underpinned better ties between Taiwan and China when the KMT was in power from 2008 to 2016.
Taiwan's desire for meaningful participation in U.N.-affiliated organizations, including the ICAO, has been widely supported by world powers, and many of them again recently voiced support for Taiwan's inclusion in the ICAO via their representative offices in Taiwan.
Support was received from the United States, United Kingdom, Australia, Germany, Japan and others.
The American Institute in Taiwan (AIT), the de facto U.S. embassy in Taiwan said the United States "fully supports Taiwan's membership in international organizations where statehood is not a requirement and encourages Taiwan's meaningful participation, as appropriate, in organizations where its membership is not possible."
The host country of the ICAO, Canada, expressed via its Canadian Trade Office in Taipei support for Taiwan's meaningful participation "in international organizations where there is a practical imperative and where Taiwan's absence is detrimental to global interests."
The Japan-Taiwan Exchange Association (JTEA), which represents Japan's interests in Taiwan in the absence of official ties, saw Taiwan's participation in the ICAO as a practical imperative.
Given the fact that a large number of regular non-stop flights are operating between Japan and Taiwan, "Japan thinks it is desirable for Taiwan to participate in the ICAO Assembly in some way, from a practical viewpoint of ensuring the safe and orderly development of international civil aviation," it said.