DPP chairman woos overseas Taiwanese on Tsai's behalf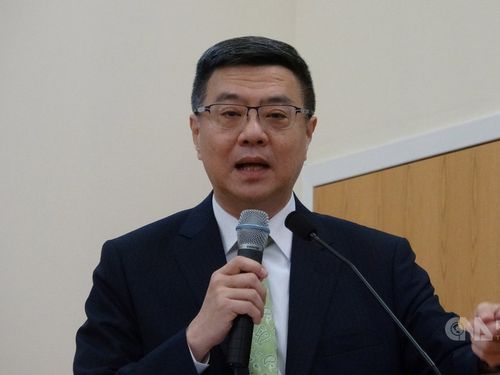 Washington, June 30 (CNA) Ruling Democratic Progressive Party (DPP) Chairman Cho Jung-tai (卓榮泰) on Sunday urged Taiwanese living in the United States to support the party's presidential candidate Tsai Ing-wen (蔡英文) by returning home and reelecting her in January 2020.
In a meeting with Taiwan's expatriates in Washington, D.C., Cho said the 2020 election is crucial to the future of the cross-Taiwan Strait situation.
"Taiwan's sovereignty will remain intact only if DPP wins the January 2020 presidential election," said Cho, who is on a four-city visit to the U.S. June 29-July 9.
He said the DPP is welcomes cooperation with any other party in the election but will not take on board the view Taiwan and China are one family.
Cho meets with Taiwan's expatriates in Washington, D.C.
He was responding to a question on whether the DPP would consider working with independent Taipei Mayor Ko Wen-je (柯文哲), a potential presidential contender who has said that the two sides of the Taiwan Strait are one family.
Commenting on the possibility of former Premier Lai Ching-te (賴清德) running on the DPP ticket with Tsai in the 2020 presidential election, Cho that decision is Tsai's, and he has no right or obligation to make any recommendations to her.
President Tsai beat Lai, her sole challenger, by 8.2 percentage points in the party's primary June 13.
On the question of whether he would meet with U.S. officials during his visit to Washington, New York, Boston and Philadelphia, Cho said his priority is to meet with local think tank representatives and Taiwan expatriates.
Cho was elected DPP chairman on Jan. 6 after Tsai stepped down from the position in the wake of the party's crushing defeat in the November 2018 local government elections.