Taiwan to boost disease prevention efforts with U.S., other nations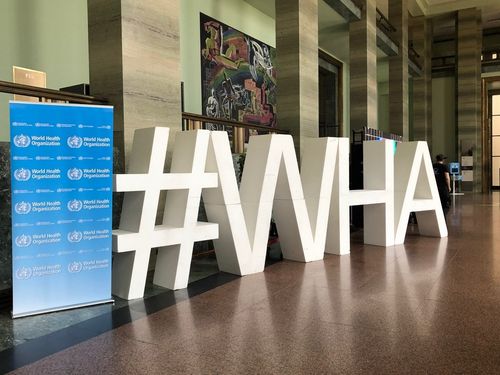 Taipei, May 28 (CNA) Taiwan will seek to strengthen its cooperative efforts on disease prevention with the United States, Japan, and countries in Southeast Asia, following a series of successful talks held on the sidelines of this year's World Health Assembly (WHA), the Ministry of Foreign Affairs (MOFA) said Tuesday.
At a press conference, director-general of MOFA's Department of International Organizations Bob Chen (陳龍錦) said Health Minister Chen Shih-chung (陳時中) recently held discussions with delegates from 32 countries and 39 non-governmental organizations (NGOs) on the sidelines of the WHA, which will conclude Tuesday in Geneva.
Despite Taiwan's exclusion from this year's WHA conference due to China's obstruction, Chen Shih-chung led a delegation to Geneva on May 18, where he engaged in bilateral talks with representatives from WHA participating countries and NGOs over the course of a week to discuss health and medical issues of global concern.
Several countries in Southeast Asia have expressed a desire to strengthen cooperation with Taiwan on health issues, but would prefer to proceed in a low-key manner, Bob Chen said.
He said the discussions with Japan and the U.S. were positive this year, and that they agreed to strengthen their collaborative efforts with Taiwan on epidemic prevention.
At this year's WHA, like-minded countries such as the U.S., the United Kingdom, France, Germany, Japan, Canada, Australia and New Zealand have spoken out against Taiwan's exclusion from the meeting.
This was the third consecutive year that Taiwan did not receive an invitation to the WHA because of opposition by China on grounds that Taiwan is part of its territory rather than a separate country.