Planned visit by MAC head to Washington confirmed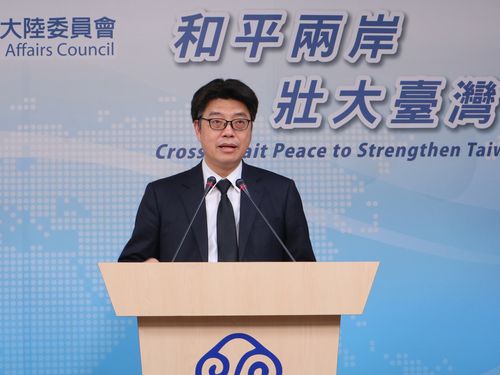 Taipei, June 21 (CNA) A plan for Mainland Affairs Council (MAC) Minister Chen Ming-tong (陳明通) to visit Washington in July is currently being scheduled and the MAC is working to fill two vice ministerial vacancies at the Cabinet-level body, MAC Vice Minister and spokesman Chiu Chui-cheng (邱垂正) said Thursday.
Chiu was responding to a Liberty Times report that cited a Washington source indicating Chen is set to visit Washington July 17-19, during which time he will deliver a speech at the Washington-based Heritage Foundation, hold talks with senior White House officials and the Department of State and call on think tanks, U.S. senators and representatives.
When asked about Chen's planned U.S. visit, Chiu said at a regular press conference the MAC is working with a Washington-based think tank to hold an international seminar, but the details of the trip have not yet been finalized.
If the visit goes ahead as planned, Chen will be the first MAC head to visit Washington since the Democratic Progressive Party government took office in May 2016.
Discussing the two MAC vice ministerial vacancies to be filled as part of a wider Executive Yuan restructuring, Chiu said the MAC is close to making appointments to fill the two posts.
According to the amended Organizational Act of the Mainland Affairs Council approved by the Legislative Yuan last month, the MAC will have one minister and three vice ministers, two of whom will be political appointees.
Meanwhile, in response to Chinese pressure on international airlines to designate Taiwan part of China on their websites, Chiu said the MAC encourages Taiwanese to take international flights offered by airlines friendly to Taiwan, while calling on foreign governments to take action to protect their enterprises from China's threats.