MOFA voices regret after China puts pressure on Taiwan again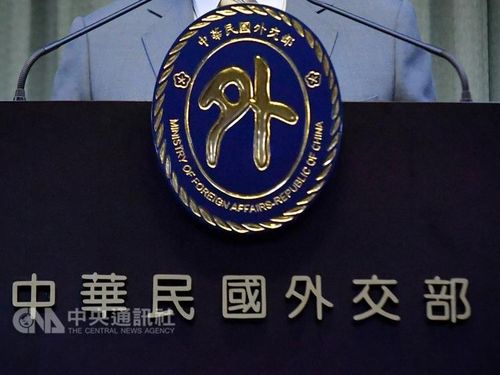 Taipei, Feb. 12 (CNA) The Ministry of Foreign Affairs (MOFA) on Monday expressed regret after the Papua New Guinea government ordered Taiwan's representative office in the country to remove the title "Republic of China" from its name under Chinese pressure.
"China's continuous oppression of Taiwan in the international arena when Taiwan is still embroiled in the aftermath of the Hualien earthquake will only hurt the feelings of the Taiwanese people and give them a negative impression of Beijing," said MOFA spokesman Andrew Lee (李憲章).
The news was made public by China's Foreign Ministry on Sunday when spokesman Geng Shuang (耿爽) applauded the move, saying it showed the Oceanian country's "staunch support" for the "one-China" principle that sees Taiwan as part of the People's Republic of China.
According to China's Foreign Ministry, aside from forcing Taiwan's trade mission to remove R.O.C. from its title, the Papua New Guinea government also forcefully removed the sign hanging outside the office as well as the diplomatic plates it originally issued to the mission.
The MOFA's Lee said the office has been operating under the name of "The Trade Mission of the Republic of China (on Taiwan) in Papua New Guinea" since its establishment in 1990, and promotes bilateral trade, investment, education, culture, science and technology exchanges and interactions.
"We are deeply dissatisfied and feel regret over the Papua New Guinea government's move," he noted.
Taiwan has protested the move to the Foreign Ministry of the Oceanian country and the country's trade mission in Taiwan, according to Lee.
"We will continue to fight for the rights we are entitled to," he said.
A similar incident happened last year when Nigeria's government ordered Taiwan in January 2017 to move its trade office from the capital, change the name of the office to remove the title "Republic of China (Taiwan)," and cut office staff, also under Chinese pressure.