Chinese military plane flew near Taiwan, first time after CPC congress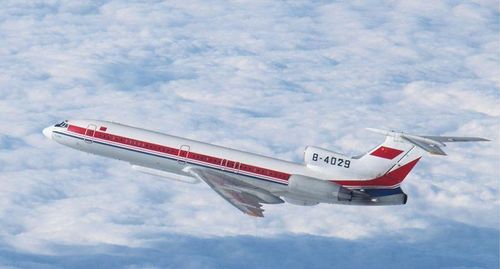 Taipei, Nov. 19 (CNA) A Chinese military aircraft flew east of Taiwan Saturday morning as part of its long-distance training mission, Taiwan's Ministry of National Defense (MND) confirmed Sunday.
This marks the first time the MND has confirmed that it detected a Chinese military aircraft of flying near the country after the conclusion of the 19th National Congress of the Communist Party of China on Oct. 24.
In a statement, the ministry said that a Tu-154MD electronic intelligence aircraft from the People's Liberation Army (PLA) of China flew northbound over the air route of Japan's Miyako Strait near eastern Taiwan.
The Miyako Strait, which lies between the Japanese islands of Miyako and Okinawa, is part of Japan's exclusive economic zone but includes a narrow band of international waters and airspace.
The area is close to Taiwan's Air Defense Identification Zone (ADIZ).
The ministry stressed that it "closely monitored the maneuvers by Chinese military planes in accordance with regulations."
The military continues to safeguard the country's ADIZ, assuring the nationals that the country is well-guarded, it added.
PLA aircraft and vessels have several times flown and sailed near southern Taiwan and into the Western Pacific via the Miyako Strait, actions which are closely watched by Taiwan as it's claimed as a province by China which has not renounced the use of force to take it back one day.
According to previous Chinese media reports, Tu-154MD electronic intelligence aircraft were modified from Russian Tu-154M "Careless" transports by adding radomes and antennae to provide a basic electronic warfare (EW) capability.
The PLA has at least four Tu-154MDs, all listed under PLA's 34th Division of 102nd Air Regiment, at Nan Yuan airfield, south of Beijing, reports said.