Paraguayan president to arrive for state visit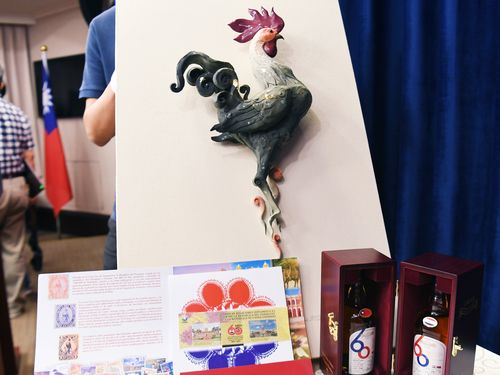 Taipei, July 10 (CNA) Paraguayan President Horacio Cartes and a delegation of officials will arrive in Taiwan on a state visit Tuesday, during which he will attend events to celebrate the 60th anniversary of bilateral diplomatic ties, according to Presidential Office spokesman Alex Huang (黃重諺).
Cartes' delegation comprises Paraguayan Foreign Minister Eladio Loizaga, Industry and Commerce Minister Gustavo Leite, and other government officials and parliamentarians.
Upon his arrival, Cartes will receive a military salute presided over by President Tsai Ing-wen (蔡英文). The two heads of state will also jointly attend other events to celebrate the long-standing ties between the two countries, he added.
Huang said the state visit is the result of an invitation made by Tsai when she visited Paraguay last year, an offer that Cartes warmly accepted.
This will be Cartes' third visit to Taiwan since he took office as the South American country's president in 2013.
A welcome reception will be held at the Taipei Guest House, Huang went on, adding that guests will be offered the opportunity to taste various Taiwanese signature dishes, including traditional noodle soup, oyster omelets and bubble milk tea.
During the three-day visit, Vice President Chen Chien-jen (陳建仁) will accompany Cartes to a slew of events, including a traditional Paraguayan dance performance and an art exhibition celebrating the 60th anniversary of bilateral ties, Huang said.
Tsai for her part will accompany Cartes to Kaohsiung on a cultural tour as well as visits to several of the port city's major infrastructure projects, he added.
During Cartes tour of southern Taiwan, he will also visit Tainan's high-tech industries.
Also on Monday, the Presidential Office also unveiled a gift Tsai will present to Cartes -- a ceramic work by famous Taiwanese artist Li Kuo-chin (李國欽).
According to Huang, the Paraguayan post office headquarters has designed a collection of commemorative stamps to celebrate the 60th anniversary of bilateral ties.
Paraguay is Taiwan's only diplomatic ally in South America.
Cartes' visit comes after Panama cut formal ties with Taiwan and established diplomatic relations with China on June 13, leaving Taipei with only 20 diplomatic allies.
(By Sophia Yeh and Ko Lin)ENDITEM/J