Government urged to probe exploitation of Taiwan workers in Australia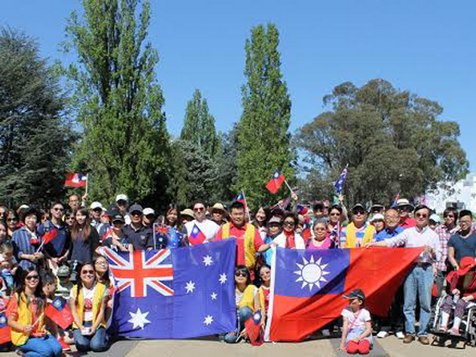 Taipei, May 5 (CNA) A local youth rights advocacy group accused the Taiwanese and Australian governments Tuesday of failing to deal properly with reported exploitation of young Taiwanese workers on working holiday visas in Australia's hypermarkets and supermarkets.
The group urged the Taiwanese government to defend Taiwanese workers' rights in Australia.
Conclusive evidence of extreme labor exploitation and slave-like conditions have been found in Australia's large supermarkets and hypermarkets, according to an Australian television news report (ABC website) aired over the past two days.
Migrant workers from Asia and Europe are being routinely abused, harassed and assaulted at work. The shocking forms of exploitation are all accompanied by the gross underpayment of wages, with potentially hundreds of millions of dollars in stolen pay going missing every year, the report said citing the findings of an investigation.
In light of a sharp increase in the number of Taiwanese young people who have applied for part-time work in Australia, some unscrupulous businessmen in the two countries have joined hands to exploit these young people -- who tend to be unfamiliar with Australia's labor laws -- the Taiwan Alliance for Advancement of Youth Rights and Welfare said.
A scam is being run by unscrupulous labor brokers who provide groups of migrant workers to restaurants, coffee shops, cleaning companies and construction sites across the country, according to the alliance.
The migrant workers enter Australia legally on the Working Holiday visa, a temporary visa for young people who want to holiday and work in Australia for up to a year.
The visa allows migrant workers to travel and work for up to six months in one location, performing low-skilled jobs such as fruit and vegetable picking or working in meat and poultry factories in regional locations and some cities.
Meanwhile that day, another young workers' rights group, the Taiwanese Working Holiday Youth (T-WHY), said it will collaborate with a labor union in Australia to press the government to face the problem squarely, while calling on the Taiwanese government to act to protect Taiwan's young part-time workers' rights in the country.
(By Hsu Chih-wei and Evelyn Kao)ENDITEM/J
Related:●Taiwan responds to exploitation of Taiwanese workers in Australia