Taiwan has become a mature democracy: Taiwan's envoy to U.S.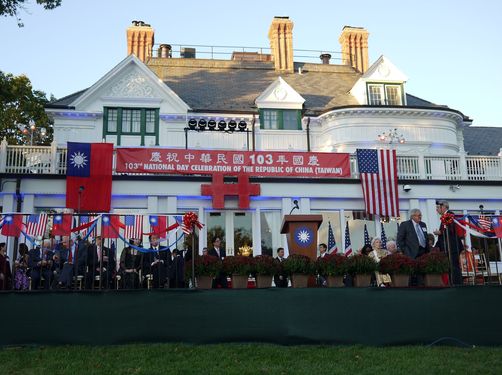 (Click HERE for our special election site)
Washington, Nov. 29 (CNA) Shen Lyushun, Taiwan's representative in the United States, said Saturday that following the just concluded local elections, the American people would consider Taiwan a more mature democracy, and might lend more support to Taiwan or appreciate its achievements.
Shen said the results of Taiwan's local elections will not influence its relations with the United States, since it has nothing to do with the central government and both main parties, the ruling Kuomintang (KMT) and the major opposition Democratic Progressive Party (DPP) have valued and supported Taiwan's relations with the United States.
Taiwan's diplomats will continue with their official duties as usual, Shen added.
In Taiwan on Saturday, the DPP won in Taoyuan, Taichung, Tainan, Kaohsiung, four of the six special municipalities, while the KMT won in New Taipei, and an independent candidate emerged victorious in Taipei.
The DPP won 13 of the 22 cities and counties that were up for grabs, gaining a total of 5,828,914 votes, or 47.56 percent of the valid ballots cast, official data showed.
The KMT received 4,989,703 votes, or 40.70 percent of the valid votes.