DPP's Lin Yu-chang declares win in Keelung mayoral election (update)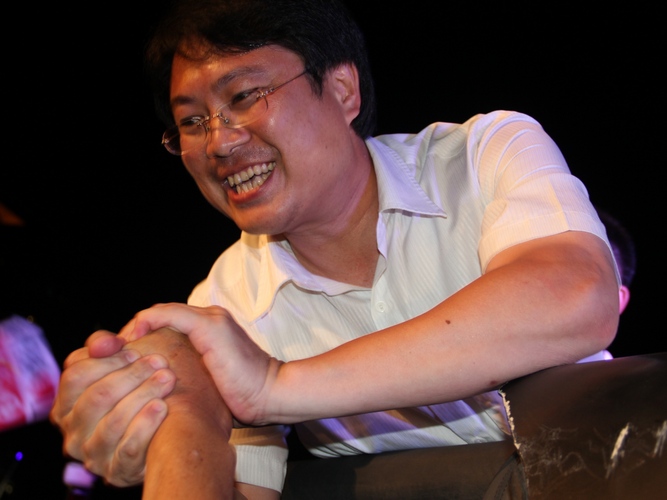 (Click HERE for our special election site)
Taipei, Nov. 29 (CNA) Lin Yu-chang of the opposition Democratic Progressive Party (DPP) declared victory in the Keelung mayoral election Saturday hours after polling in the local elections closed, beating Kuomintang (KMT) candidate Hsieh Li-kung and four others.
Pending confirmation by election officials, the 43-year-old's victory means that the DPP will flip control of the major port city, which has chosen KMT mayors every election since 2001.
"The results show that Keelung residents are looking forward to changes," said Lin, who made an unsuccessful run for the same post in 2009.
"I will double my efforts to be a good mayor. Keelung has changed," he said. "Thank you all."
As of 8 p.m., Lin had garnered more than 96,000 votes, while Hsieh secured about 50,000, local network TVBS reported.
There are 303,329 eligible voters registered in the city.
Lin, who has worked for the DPP mainly as a member of its planning staff, will replace Chang Tong-rong of the KMT, whose term will end in late December.
Keelung residents estimate that about 60 percent of locals are KMT supporters, but this year's race has been a tough fight for the ruling party as two "blue" candidates competed for the voting base -- one KMT-backed candidate and an independent.
The KMT in July withdrew its nomination of incumbent Keelung City Council Speaker Huang Jing-tai, who is being detained by prosecutors over suspected influence peddling on a real estate development project.
It then nominated Hsieh, 53, a former head of the National Immigration Agency, but Huang, who has strong local roots, insisted on continuing his run as an independent from detention, very possibly undermining Hsieh's chances of winning.
Although Hsieh has extensive experience in government, he suffered because he is not well-known among Keelung residents, his campaign aides said.
On the contrary, Lin has spent more than six years developing his relations with Keelung locals, during which time he ran for a legislator in the district and the city's mayor.
Top issues Lin has to deal with after he takes office include the city's NT$10.4 billion (US$335.1 million) debt and plans for a mass rapid transit system in the city.
(By Wang Chao-yu and Elaine Hou; click here for a list of results of this year's local elections)ENDITEM/WH